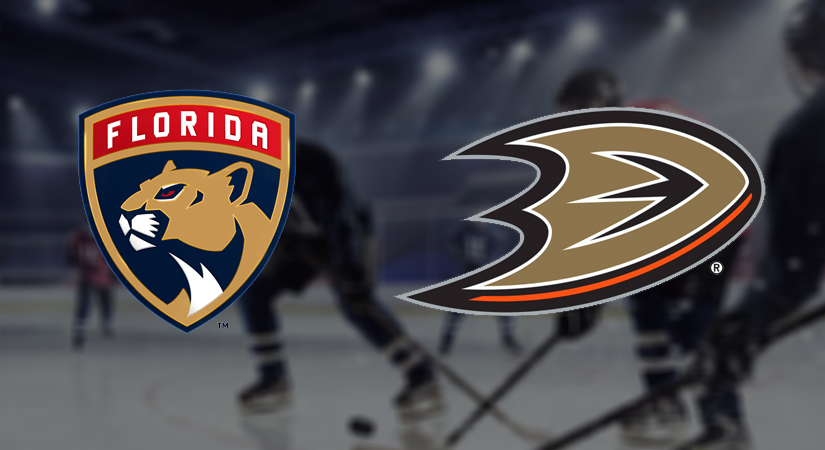 21st Nov 2019
Florida Panthers vs Anaheim Ducks Prediction NHL: (North America 20.11/ Europe 21.11)
In the regular season of the National Hockey League, Florida Panthers will host Anaheim Ducks. Panthers play efficiently and intend to prove it in the game with ducks. Let's study the latest results of the teams and try to predict the outcome.
Florida Panthers
Panthers are doing everything to return to the playoffs, where they have not been for the past three seasons. So far, their scoring potential allows them to count on success: the team shares fourth place in the conference and chasing their rivals, all thanks to four victories in the last five meetings. By playing with Anaheim, Sunrise squad will complete the home series. They did not win the Ducks for two years, and now the time has come. Florida team is successful in the offence (second place in the league in terms of goals), Huberdeau and Dadonov have already scored ten times each. Before the road tour, the Panthers will do everything to please their fans.
Anaheim Ducks
"Mighty Ducks" began the month with five defeats in a row, which immediately affected their position in the standings. But the most frustrating thing is that all five times Anaheim managed to lose at home, including the outsiders – Detroit and Minnesota. Even though the team started the away series with a victory over San Jose, then again another defeat has followed.
Ducks will not have a smooth ride in Florida. They beat Panthers three times in a row, however, now, and even visiting, it will be tough to repeat the success. Three days of rest, of course, will benefit the team, but experts think that it may help them to get maximum one point.
Florida Panthers vs Anaheim Ducks prediction
Panthers are obliged to win if they want to maintain their position. Competitors are not asleep, so they need to use a small crisis of Ducks. Pleasant with the effectiveness of the attack, Florida allows us to count on success in the game with the middle peasant. At Florida team, Sergei Bobrovsky is playing excellently in goal, and Anaheim does not please the fans with a "rain of goals". Both sides will act very carefully, which will lead to a small final total.
Make sure to bet on Florida Panthers vs Anaheim Ducks with 22Bet!