22Bet is proud to be one of the best betting sites in Nigeria. The site encompasses both sports betting and online casino games, giving you a vast amount of betting options. Registration is easy and all the bonuses and games are fully licensed and regulated in Nigeria.
How to register on 22Bet
To register an account on the 22Bet betting site, you will need to provide an email address and a password. For the sake of security, your password must contain both letters and numbers. 
The process is extremely simple, and you do not even need to provide a phone number. The casino allows you to log in each time just by inputting the e-mail address and the password. The process is the same for both PCs (Windows, MacOS, Linux) and mobile devices (Android and iOS).
We strongly recommend that you download the official 22bet mobile app to access advanced features and usability on mobile devices.
If you are using a mobile device to play 22Bet, download the app from the official 22Bet Nigerian site.
The site prevents registrations from certain counties. Logging in from Nigeria and many other countries is permitted, but some other countries are blocked. If you are using a web proxy or VPN service, you may experience problems.
Click on the banner below to register now:
How to make a deposit
In order to make a deposit, you need to choose a payment method. There are many methods to do that, and of course, the first option is to deposit via Skrill, Neteller or Paysafecard. These are probably the best payment methods for most people.
But there are also many other ways to do this, such as Neteller. Skrill, Paysafecard, and Bitcoin. To see the most up-to-date list of payment methods, you would need to sign in to your existing 22Bet account or register a new one.
Almost all deposit methods transfer the money to your account instantly, so you do not have to wait to start playing.
Remember that every game has a minimum stake and that there is a minimum deposit amount that must be met. All the rules for bets and deposits are the same for the 22Bet mobile version.
How to withdraw from 22bet
For the most part, you can use the same options for your withdrawal methods as you do for your deposit methods. So getting money off the site works in much the same way as getting money in your account.
You can use various eWallets, Payments systems as well as Cryptocurrencies to get your winnings, much like with depositing funds.
The main difference is that withdrawal is not instant. Due to the way payment processing works, the transactions can take up to two days. Comparatively, this is a very short time, which makes 22Bet one of the best betting sites in Nigeria. The cash out feature is what makes it so popular.
How to check betslip code on 22bet
A betslip code is essentially a record of your bet. When making a bet on any sports game, you are provided with a betslip code. The code is clearly visible in your bet history. If you experience any problems with your bet, you may be required to provide your betslip code.
You can check your bet slip on the home page of the sportsbook or here.
How to claim and use bonuses (sportsbook and casino)
There are many bonuses at 22Bet, which make it so popular among new players. While some of the bonuses are related to the sportsbook, others work solely for casino gaming.
First off all, there is a welcome bonus. It gives you up to ₦50,000. The deposit bonus will give you 122% of your first deposit. You do not even need a 22Bet bonus code to enjoy the offer.  Bonus will be automatically accredited to your 22Bet account once you have deposited your first funds. A qualifying deposit must be over 5 dollars in value.
There is also a Friday reload bonus program. Any deposits made on Friday will give you a 100% bonus amount. The maximum size of the bonus is ₦50,000. All bonuses can be used for both live betting and pre-match wagers.
If you find yourself on a losing streak, then the game compensates you by returning a part of the lost money with a special cashback bonus for sports betting. Some bonus requirements and conditions apply:
Place 20 bets in a row on different sports events. All the bets must be settled as lost.
All the bets must be placed within a period of 30 days.
Minimum stake amount* – $2 or equivalent in your currency. The odds must not exceed 3.00. The offer includes only single bets and accumulators (TOTO bets, system and chain bets, and bets with odds higher than 3.00 do not qualify for the bonus).
Accumulator bets must be placed on different sports and different outcomes. All selections in the accumulator bet must lose.
All bonus types are disabled for cryptocurrencies with no exceptions.
There are also promotions running on 22Bet that can help you win 22 bet points that you can later use in 22Bet Shop, as well as free spins for casino slots.
How to download and install the 22Bet app
In order to find the mobile app, look it up on our website. The app is easy to download. Once it's installed, you will be able to access all of the website's functions from it. The app will give you all the same abilities as the PC version of the site. You are able to do everything with the app, including checking bet slips.
Do not install the app from sites other than the betting platform, because that may cause you to lose money or experience other problems.
If you do not want to use the apps for whatever reason, you can still dive into the game. Just use the mobile version of the website m.22bet.ng. However, for the best experience and accurate display on mobile devices, we strongly recommend you consider the installation of the 22Bet app from the official site.
How to install the app?
If you're an Android user, here are a few simple steps to get and install the 22Bet app:
Tap "Download the app for Android" on this page.
Tap the Open tip once the app is uploaded.
Allow the app installation from unknown sources.
Tap Install
Tap Open once installed.
The app is ready to use!
Download the app for Android
You can also scan the QR code below to download the 22Bet apk for Andoird: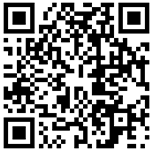 22Bet login
In order to log in, simply input the email address you used for registration and your password. If you are having a problem, contact customer support and describe in detail what you were doing when the problem with 22bet.ng occurred.
If you are going to use a device on Android or iOS, then install the 22Bet app from the official site and register as you would on a PC.
There are various ways to log in:
22Bet login for Nigeria using the 22Bet official mobile app.
22Bet.ng login directly to the website from an internet browser on your device.
22Bet login is usually very simple and takes just a few seconds. However, if you have been using a proxy to login from unknown sources, then you may experience problems.
22Bet predictions
News.22bet.com and a team of experts predict the outcomes of the football games, as well as ice hockey and fighting matches on the site. You will always be able to find the most up-to-date football predictions for today and put them to good use.
Is 22Bet legit?
Both the online sports betting site and the online casino slots have a Curacao license, as well as local Nigerian licenses. This means that betting on 22Bet is fully legit in Nigeria. All the bonuses are also 100% as advertised. 
The 22Bet rules also make it clear that the users are to comply with Terms and Conditions, be at least 18 years of age and play fair.
Contact 22Bet Nigeria
The site's customer support works 24/7 and can be contacted from any Nigeria. You can contact 22Bet here via live chat or email.