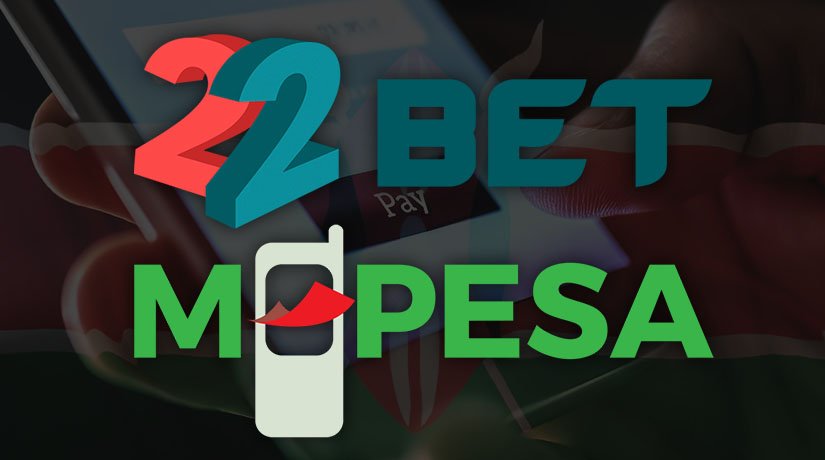 10th Nov 2020
How to Deposit on 22Bet with MPESA? 22Bet Kenya Paybill Number & More
MPESA is a Kenyan payment service established by Safaricom in 2007. It allows a person to deposit funds to an account, make money transfers to relatives while being abroad, withdraw funds, and conveniently monitor their balance. We can say without any exaggeration that it changed the day-to-day lives of millions of people in Africa allowing them to easily handle their financial routines.
22Bet, a popular bookmaker in the Kenyan betting market, has adopted this payment system as its primary deposit and withdrawal method, making it much easier for African customers to use the service.
In this article, you will learn:
Key facts about MPESA.
How to use MPESA for deposits and withdrawals on the 22Bet sports betting site.
How to use the service with the 22Bet mobile app.
Details about deposit bonuses for Kenyan players using MPESA.
The pros and cons of the service
A short overview of whether MPESA is suitable for permanent use.
General Information about MPESA
What is MPESA?
MPESA is a mobile banking service provider that allows people to make easy and convenient payments via their phones.
The service was developed specifically for Kenya. It allows you to pay bills, transfer money from one account to another offline, and transfer money right to a mobile balance of your Kenya contacts.
History of MPESA
The MPESA concept was originally designed to provide microfinancing services to borrowers to stimulate consumption and possibly contribute to the development of small businesses in Kenya.
The creation of the service was funded by the British Department for International Development.
However, as is often the case, the service evolved over time and its main use case changed.
Ordinary Kenyans liked MPESA, so it became available not only to new entrepreneurs seeking financing but to all mobile phone and bank accounts owners, as well as Safaricom subscribers.
Today, the service is most well known for its money transfer services.
How does it work?
The technology was developed with the support of Vodafone, whose IMB platform allows users to make transfers and receive money using ordinary SMS messages, a paybill, and a phone number.
To get started, a user only needs to get to the nearest agency point and register. After that, they will receive an SMS confirmation to end the registration process.
Among other things, the service allows users to:
Transfer money to friends and family.
Receive money from other users.
Pay their bills.
Buy mobile operator services.
And even make deposits and withdrawals on betting sites, such as 22bet.com.
How many people use MPESA?
Today the client base of MPESA is more than 18 million people in Africa.
Experts believe that mobile payments account for about 31% of all monetary transactions in Kenya, and that at least 80 mobile transactions occur per second.
There are also plans to launch MPESA services in India and Egypt, which will greatly increase the number of customers in the future.
How to use the service?
The MPESA paybill number for Kenyan players
22Bet Kenya MPESA paybill is the central financial detail required for Kenyan players to make deposits using the service.
Using the wrong paybill number is the main reason for users having a deposit problem and the occurrence of invalid transactions.
The Safaricom paybill for 22Bet is 895599.
How to deposit?
To make a 22Bet deposit through the Safaricom paybill number, follow these steps:
Go to the MPESA menu.
Select Lipa Na MPESA (which means "Pay with MPESA" in Swahili).
Select the Paybill Number option.
Enter Paybill Number (895599).
Enter Account Number (22BET).
Enter Amount (minimum deposit is Ksh 112).
Enter your MPESA Pin and press the Send button.
That's it! You will now receive a confirmation from MPESA that your money has been sent. After a few seconds, another confirmation will come from 22Bet.
Money is credited to the site instantly. No additional charges are included.
Does the 22Bet app support MPESA?
The 22Bet mobile application (iOS and Android) offers the same functions for depositing and withdrawing funds as the desktop site.
So, don't worry, MPESA will be active as one of the deposit methods when you're playing on your phone.
Deposit bonus for MPESA users
New Kenyan bettors who register on the 22Bet are eligible for a first deposit bonus of up to 15,000 KSH as part of the venue's welcome offer.
To take advantage of this offer, a deposit of at least 100 KSH is required.
Once the money is deposited, your money deposit will be matched by a bonus that can be spent on sports bets.
Is it possible to withdraw from 22Bet using MPESA?
Yes, all Kenyans can withdraw their winnings from 22Bet using MPESA.
Here are the top three things you need to know about withdrawing your winnings from 22Bet via MPESA:
The minimum payout sum is 225 KES.
The maximum payout is capped at 150,000 KES per transaction (MPESA limit).
22Bet offers its users the ability to play with no commissions at all. This means that you will receive your winnings in full.
The transaction usually takes around 15 minutes to process.
How to withdraw from 22bet to MPESA?
Withdrawing to an MPESA account is quite simple.
Just go to your 22Bet account and open the "Withdraw" tab.
Find MPESA in the list of available withdrawal methods and follow the instructions of the site.
Pros and cons of using MPESA
Pros:
MPESA has specially made their interface to be easy to navigate.
Besides, 22Bet withdrawal is available for MPESA which is very convenient.
One of its definite advantages is that all MPESA payment transactions are sms verified, so your security is guaranteed.
All money processing is extremely fast, which is great for placing last-minute live betting wagers. Note that 22Bet does not charge any commission on MPESA payments, so it is also a profitable choice of payment method.
Cons:
Your financial data and money can still be stolen if someone gains access to your phone, MPESA profile, and PIN code. That being said, the chances of all of this happening are very slim.
For some users who are not very tech-literate, this can be not the most convenient method. You have to buy a SIM card in the Safaricom office, go through verification, look for the correct paybill, and so on.
The final verdict. Should you use MPESA to deposit money at 22Bet?
The main plus of MPESA is its prevalence in Kenya and other parts of Africa.
For most Kenyans, this is the most convenient way to transfer money.
So, if you're in Kenya, using MPESA is a perfect choice.