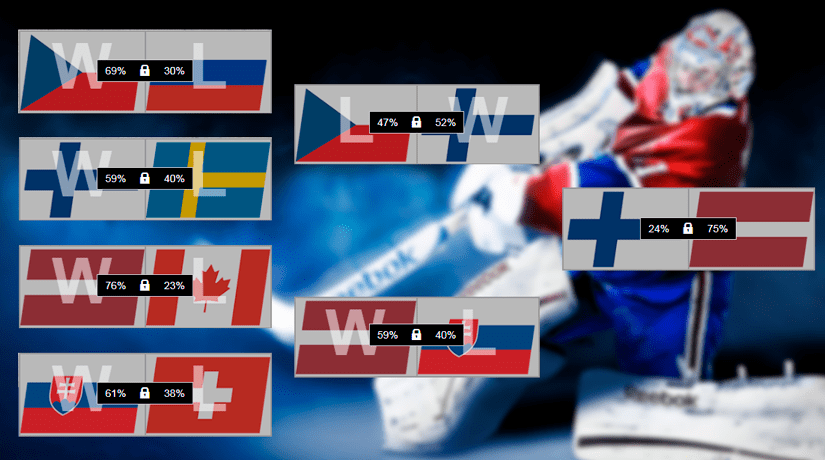 28th May 2020
Latvia Wins IIHF Virtual Hockey World Championship
The Latvian national team excelled in the Virtual Hockey World Championship, which was held by the International Ice Hockey Federation (IIHF) on social media in place of the regular event.
The 2020 Ice Hockey World Championship was supposed to be held from May 8 to May 24 in the Swiss cities of Zurich and Lausanne, but it was cancelled due to the coronavirus pandemic. To help keep fans' spirits up, the IIHF organized a virtual tournament, using the same dates and schedule. The winner of each match was determined by a vote of fans in the official IIHF accounts on Facebook, Instagram, Twitter, and VK.
A total of 6478 virtual games were cast in 64 virtual games, with an average of 12,167 virtual spectators attending each arena. The IIHF notes that Latvians "voted like crazy" during the event, and that the interactive tournament was widely covered by local mass media.
As a result, Latvia won gold after beating Finland. Czechia defeated Slovakia in the match for bronze,