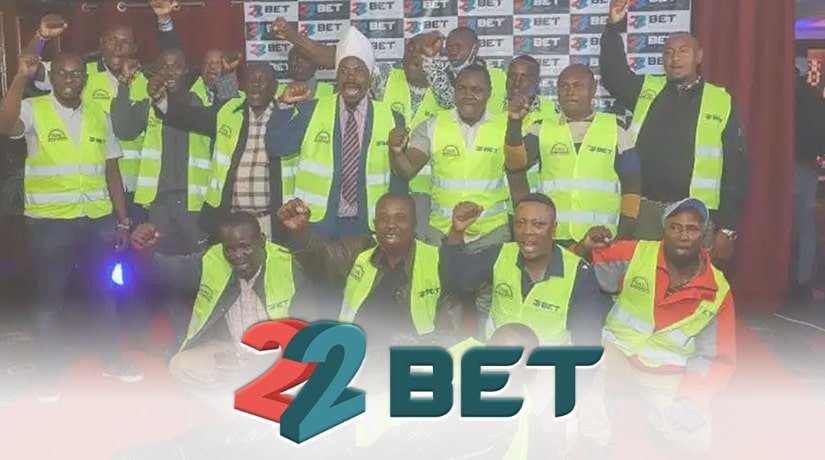 30th Jun 2021
22Bet Kenya Announces 1,000,000 Ksh Boda Boda Competition
Continuing its recent streak of investment into bettering Kenya, 22Bet partnered up with the Boda Boda Safety Association of Kenya (BAK) to launch the 22Bet Nduthi Cup, a nationwide drive that aims to promote road safety and responsible driving habits.
The 22Bet Nduthi Cup will bring together riders of piki pikis from across different regions of Kenya.
The cup will take place in ten counties across the country: Kajiado, Mombasa, Embu, Kwale, Kiambu, Nyandarua, Nyeri, Nairobi, and Machakos. The winners of the cup will take home 1,000,000 Ksh and other valuable prizes.
When talking about the prizes, our very own Eric Mwai had this to say:
"The winning team will be awarded a million Kenyan shillings. On top of monetary prizes, 22Bet Kenya partnered with motorcycle manufacturer TVS to give out brand new bikes to the participants of the tournament." 
During the events, the participants will listen to lectures on such subjects as responsible driving, economic empowerment, and financial management.
The Chairman of the Kenyan National Boda Boda Association, Kevin Mubadi, made the following comment concerning the impact of the 22Bet Nduthi Cup: 
"The partnership will be based on ensuring safety for the boda boda riders. We are looking to sensitize 1,400,000 riders [to the importance of responsible driving] with [these] tournaments," 
This latest initiative comes on the heels of 22Bet Kenya sponsorship of Rayton Okwiri's world boxing title fight training, the organization of an amateur football tournament with cash prizes, and donation to the Superb CBO.