Date of birth
12 November 1995 (age 25)
Current team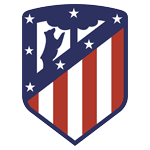 Atlético Madrid
Current transfer fee
€ 72,000,000
Biography and family
Biography
Thomas Benoit Lemar (born 12 November 1995) is a French professional footballer who currenly plays as a midfielder for La Liga club Atlético Madrid and the French national team.
He is known for his versatility, being able to play on both wings and through the centre.
Features of his game include dribbling and passing ability.
Lemar began his senior career at Caen in 2013. He played 32 times for the club before moving to Monaco for £3.4 million in 2015. In 2018 he signed for Spanish club Atletico Madrid where won the UEFA Super Cup in his debut season. He has represented France at every level from U17 to U21 and made his international senior debut in 2016 against the Ivory Coast. He was a member of the team that won the 2018 FIFA World Cup.
Career
Club career
Caen (2011-2015)
Thomas Lemar started his professional career in Caen's second squad (Caen II) in 2011. In his 4 years with the second team, Lemar made a total of 55 starts for the team.
Lemar made his Ligue 2 debut for Caen's main squad in the opening game of the 2013–14 season on 2 August 2013 in Caen's 3–1 home win over rival club Dijon. Between 2013 and 2015, Lemar made a total of 32 starts for Caen and scored one goal.
Monaco (2015-2018)
Lemar joined Ligue 1 side Monaco in 2015. He made his first appearance for the club that same year and scored his first goal for the team on 22 August 2015.
Lemar's tenure at Monaco lasted a total of three seasons. During this time, he made a total of 90 starts and scored 16 goals.
Atlético Madrid (2018-)
On June 18, 2018, club Atlético Madrid of the La Liga confirmed they had reached an agreement with Monaco for the transfer of Lemar.
On 27 July 2018, Lemar officially joined Atlético Madrid for a reported fee of €60 million.
On 22 September 2018, Lemar scored his first league goal for Atletico Madrid against Getafe CF in a 2–0 away win. During the game, he also hit the shot that resulted in an own goal for Getafe keeper David Soria.
As of January 2021, Lemar made a total of 64 La Liga starts for the club and scored 3 goals.
National career
Lemar made his debut appearance for the French national team on November 15, 2016 in a match against Ivory Coast.
His first international goals for the senior team came in a 2018 World Cup qualifying match against the Netherlands, scoring twice as France won 4–0.
On 17 May 2018, Lemar was called up to join the French squad for the 2018 FIFA World Cup in Russia.
He made his only appearance of the tournament in France's final group match against Denmark on 26 June, which ended in a 0–0 draw.
On 15 July, France won the World Cup for the second time in their history after defeating Croatia 4–2 in the final of the tournament.
Awards and achievements
Awards
x 1
World Cup (Winner)
2018 Russia
x 1
World Youth Festival Toulon (Winner)
2015
x 1
La Liga (2nd Place)
2018/2019
x 1
Ligue 1 (Winner)
2016/2017
x 1
Ligue 1 (2nd Place)
2017/2018
x 2
Coupe de la Ligue (2nd Place)
2017/2018, 2016/2017
x 1
Super Cup (2nd Place)
2019/2020
x 1
Trophée des Champions (2nd Place)
2017/2018
x 1
UEFA Super Cup (Winner)
2018/2019
x 1
International Champions Cup (2nd Place)
2019
Achievenements
x 1
UEFA Champions League Breakthrough XI
2016
x 1
UNFP Player of the Month
November 2016
Statistics
Club statistics
| | | | | | | | |
| --- | --- | --- | --- | --- | --- | --- | --- |
| League | Season | Club | Apps | Goals | Assists | Min. played | Cards (Y/S/R) |
| La Liga | 2020/2021 | Atlético Madrid | 3 | 0 | 0 | 124 | 0/0/0 |
| La Liga | 2019/2020 | Atlético Madrid | 22 | 0 | 0 | 922 | 2/0/0 |
| La Liga | 2018/2019 | Atlético Madrid | 31 | 3 | 3 | 1825 | 4/0/0 |
| Ligue 1 | 2017/2018 | Monaco | 30 | 2 | 8 | 2383 | 1/0/0 |
| Ligue 1 | 2016/2017 | Monaco | 34 | 9 | 10 | 2611 | 1/0/0 |
| Ligue 1 | 2015/2016 | Monaco | 26 | 5 | 3 | 1809 | 1/0/0 |
| Ligue 1 | 2014/2015 | Caen | 25 | 1 | 0 | 715 | 1/0/0 |
| Ligue 2 | 2013/2014 | Caen | 7 | 0 | 0 | 151 | 0/0/0 |
| | | | | | | | |
| --- | --- | --- | --- | --- | --- | --- | --- |
| League | Season | Club | Apps | Goals | Assists | Min. played | Cards (Y/S/R) |
| Copa del Rey | 2019/2020 | Atlético Madrid | 0 | 0 | 0 | 0 | 0/0/0 |
| Copa del Rey | 2018/2019 | Atlético Madrid | 4 | 1 | 2 | 284 | 0/0/0 |
| Coupe de la Ligue | 2017/2018 | Monaco | 3 | 1 | 0 | 208 | 0/0/0 |
| Coupe de France | 2017/2018 | Monaco | 1 | 0 | 0 | 16 | 1/0/0 |
| Coupe de la Ligue | 2016/2017 | Monaco | 3 | 1 | 0 | 257 | 1/0/0 |
| Coupe de France | 2016/2017 | Monaco | 2 | 2 | 0 | 88 | 0/0/0 |
| Coupe de France | 2015/2016 | Monaco | 2 | 0 | 0 | 118 | 0/0/0 |
| Coupe de la Ligue | 2015/2016 | Monaco | 1 | 0 | 0 | 29 | 0/0/0 |
| Coupe de la Ligue | 2014/2015 | Caen | 1 | 0 | 0 | 120 | 0/0/0 |
| Coupe de France | 2014/2015 | Caen | 0 | 0 | 0 | 0 | 0/0/0 |
| Coupe de France | 2013/2014 | Caen | 1 | 0 | 0 | 2 | 0/0/0 |
| Coupe de la Ligue | 2013/2014 | Caen | 2 | 0 | 0 | 40 | 0/0/0 |
| | | | | | | | |
| --- | --- | --- | --- | --- | --- | --- | --- |
| League | Season | Club | Apps | Goals | Assists | Min. played | Cards (Y/S/R) |
| UEFA Champions League | 2020/2021 | Atlético Madrid | 1 | 0 | 0 | 11 | 0/0/0 |
| UEFA Champions League | 2019/2020 | Atlético Madrid | 7 | 0 | 0 | 228 | 0/0/0 |
| Club Friendlies | 2019 | Atlético Madrid | 3 | 0 | 0 | 202 | 0/0/0 |
| UEFA Champions League | 2018/2019 | Atlético Madrid | 7 | 0 | 1 | 410 | 1/0/0 |
| UEFA Super Cup | 2018/2019 | Atlético Madrid | 1 | 0 | 0 | 90 | 0/0/0 |
| Club Friendlies | 2018 | Atlético Madrid | 2 | 0 | 0 | 105 | 0/0/0 |
| UEFA Champions League | 2017/2018 | Monaco | 3 | 0 | 0 | 178 | 0/0/0 |
| UEFA Champions League | 2016/2017 | Monaco | 16 | 2 | 4 | 1225 | 3/0/0 |
| UEFA Europa League | 2015/2016 | Monaco | 4 | 0 | 0 | 198 | 0/0/0 |
| UEFA Champions League | 2015/2016 | Monaco | 1 | 0 | 0 | 38 | 0/0/0 |
National statistics
| | | | | | | | |
| --- | --- | --- | --- | --- | --- | --- | --- |
| League | Season | National team | Apps | Goals | Assists | Min. played | Cards (Y/S/R) |
| EC Qualification | 2020 | France | 7 | 0 | 1 | 163 | 0/0/0 |
| Friendlies | 2019 | France | 1 | 1 | 0 | 66 | 0/0/0 |
| UEFA Nations League | 2018/2019 | France | 0 | 0 | 0 | 0 | 0/0/0 |
| WC Qualification Europe | 2018 | France | 4 | 2 | 0 | 277 | 0/0/0 |
| World Cup | 2018 | France | 1 | 0 | 0 | 90 | 0/0/0 |
| Friendlies | 2018 | France | 5 | 1 | 0 | 146 | 0/0/0 |
| Friendlies | 2017 | France | 3 | 0 | 0 | 144 | 0/0/0 |
| Friendlies | 2016 | France | 1 | 0 | 0 | 12 | 0/0/0 |
| World Youth Festival Toulon | 2015 | | 5 | 0 | 0 | 335 | // |