Full name
Cristiano Ronaldo dos Santos Aveiro
Date of birth
5 February 1985 (age 35)
Current team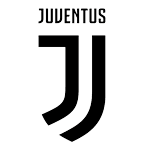 Juventus
Current transfer fee
€ 100.000.000 / Max € 120.000.000
Immediate family
Mother Dolores, father José, brother Ugu, two sisters: Elma and Liliana Katya (
See Biography
)
Biography and family
Biography
Cristiano Ronaldo dos Santos Aveiro GOIH ComM (European Portuguese: [kɾiʃˈtjɐnu ʁoˈnaɫdu]; born 5 February 1985) is a Portuguese professional footballer who plays as a forward for Italian club Juventus and captains the Portugal national team. Often considered the best player in the world and widely regarded as one of the greatest players of all time, Ronaldo has a record-tying five Ballon d'Or awards,[note 2] the most for a European player, and is the first player to win four European Golden Shoes. He has won 28 trophies in his career, including six league titles, five UEFA Champions League titles and one UEFA European Championship. A prolific goalscorer, Ronaldo holds the records for most official goals scored in the UEFA Champions League (126), the UEFA European Championship (9), as well as those for most assists in the UEFA Champions League (34) and the UEFA European Championship (6). He has scored over 700 senior career goals for club and country. Born and raised on the Portuguese island of Madeira, Ronaldo was diagnosed with a racing heart at age 15. He underwent an operation to treat his condition, and began his senior club career playing for Sporting CP, before signing with Manchester United at age 18 in 2003. After winning his first trophy in England, the FA Cup, during his first season there, he helped United win three successive Premier League titles, a UEFA Champions League title, and a FIFA Club World Cup. By age 22, he had received Ballon d'Or and FIFA World Player of the Year nominations and at age 23, he won his first Ballon d'Or and FIFA World Player of the Year awards. In 2009, Ronaldo was the subject of, what was, at the time, the most expensive association football transfer when he moved from Manchester United to Real Madrid in a transfer worth €94 million (£80 million). With Real Madrid, Ronaldo won 15 trophies, including two La Liga titles, two Copas del Rey and four UEFA Champions League titles. Real Madrid's all-time top goalscorer, Ronaldo scored a record 34 La Liga hat-tricks, including a record-tying eight hat-tricks in the 2014–15 season[note 3] and is the only player to reach 30 goals in six consecutive La Liga seasons. After joining Madrid, Ronaldo finished runner-up for the Ballon d'Or three times, behind Lionel Messi, his perceived career rival, before winning back-to-back Ballons d'Or in 2013 and 2014. After winning consecutive Champions League titles, Ronaldo secured back-to-back Ballons d'Or again in 2016 and 2017. A historic third consecutive Champions League followed, making Ronaldo the first player to win the trophy five times. In 2018, he signed for Juventus in a transfer worth an initial €100 million; the highest ever paid by an Italian club and the highest fee ever paid for a player over 30 years old, winning the Serie A and the Supercoppa Italiana in his first season. A Portuguese international, Ronaldo was named the best Portuguese player of all time by the Portuguese Football Federation in 2015. He made his senior debut in 2003 at age 18, and has since earned over 150 caps, including appearing and scoring in eight major tournaments, becoming Portugal's most capped player and his country's all-time top goalscorer. He scored his first international goal at Euro 2004 and helped Portugal reach the final of the competition. He assumed full captaincy in July 2008, leading Portugal to their first-ever triumph in a major tournament by winning Euro 2016, and received the Silver Boot as the second-highest goalscorer of the tournament, before becoming the highest European international goalscorer of all-time two years later. One of the most marketable athletes in the world, he was ranked the world's highest-paid athlete by Forbes in 2016 and 2017 and as the world's most famous athlete by ESPN in 2016, 2017 and 2018.
Early life
Cristiano Ronaldo dos Santos Aveiro was born in São Pedro, Funchal, on the island of Madeira, Portugal, and grew up in Santo António, Funchal. He is the fourth and youngest child of Maria Dolores dos Santos Aveiro (b. 1954), a cook, and José Dinis Aveiro (1953–2005), a municipal gardener and a part-time kit man. His second given name, "Ronaldo", was chosen after then-U.S. president Ronald Reagan. His great-grandmother on his father's side, Isabel da Piedade, was from the island of São Vicente, Cape Verde. He has one older brother, Hugo (b. 1975), and two older sisters, Elma (b. 1973) and Liliana Cátia "Katia" (b. 1977), who is a singer. Ronaldo grew up in a Catholic and impoverished home, sharing a room with all his siblings. As a child, Ronaldo played for amateur team Andorinha from 1992 to 1995, where his father was the kit man, and later spent two years with Nacional. In 1997, aged 12, he went on a three-day trial with Sporting CP, who signed him for a fee of £1,500. He subsequently moved from Madeira to Alcochete, near Lisbon, to join Sporting's other youth players at the club's football academy. By age 14, Ronaldo believed he had the ability to play semi-professionally, and agreed with his mother to cease his education in order to focus entirely on football. While popular with other students at school, he had been expelled after throwing a chair at his teacher, who he said had "disrespected" him. However, one year later, he was diagnosed with a racing heart, a condition that could have forced him to give up playing football. Ronaldo underwent heart surgery where a laser was used to cauterise multiple cardiac pathways into one, altering his resting heart rate. He was discharged from the hospital hours after the procedure and resumed training a few days later.
Family
Ronaldo's father, José, died of an alcoholism-related liver condition at age 52 in September 2005 when Ronaldo was 20. Ronaldo has said that he does not drink alcohol, and he received libel damages over a Daily Mirror article that reported him drinking heavily in a nightclub while recovering from an injury in July 2008. His mother, Dolores, was diagnosed with breast cancer in 2007 but eventually recovered. Ronaldo has four children. He first became a father to son, Cristiano Jr., born on 17 June 2010 in the United States. He stated that he has full custody of the child and would not be publicly revealing the identity of the mother as per agreement with her. In January 2015, Ronaldo announced his five-year relationship with Russian model Irina Shayk had ended. Ronaldo then became father to twins, daughter Eva and son Mateo, born on 8 June 2017 in the United States via surrogacy. He is in a relationship with Spanish model Georgina Rodríguez, who gave birth to their daughter Alana Martina, on 12 November 2017.
Career
Club career
Sporting CP
At age 16, Ronaldo was promoted from Sporting's youth team by first-team manager László Bölöni, who was impressed with his dribbling. He subsequently became the first player to play for the club's under-16, under-17 and under-18 teams, the B team, and the first team, all within a single season. A year later, on 7 October 2002, Ronaldo made his debut in the Primeira Liga, against Moreirense, and scored two goals in their 3–0 win. Over the course of the 2002–03 season, his representatives suggested the player to Liverpool manager Gérard Houllier and Barcelona president Joan Laporta. Manager Arsène Wenger, who was interested in signing the winger, met with him at Arsenal's grounds in November to discuss a possible transfer. Manchester United manager Alex Ferguson, however, determined to acquire Ronaldo on a permanent move urgently, after Sporting defeated United 3–1 at the inauguration of the Estádio José Alvalade in August 2003. Initially, United had just planned to sign Ronaldo and then loan him back to Sporting for a year. Having been impressed by him, however, the Manchester United players urged Ferguson to sign him. After the game, Ferguson agreed to pay Sporting £12.24 million for what he considered to be "one of the most exciting young players" he had ever seen. A decade after his departure from the club, in April 2013, Sporting honoured Ronaldo by selecting him to become their 100,000th member.
Manchester United
2003–07: Development and breakthrough
Ronaldo became Manchester United's first-ever Portuguese player when he signed before the 2003–04 season. His transfer fee of £12.24 million made him, at the time, the most expensive teenager in English football history. Although he requested the number 28, his number at Sporting, he received the number 7 shirt, which had previously been worn by such United players as George Best, Eric Cantona and David Beckham. Wearing the number 7 became an extra source of motivation for Ronaldo. A key element in his development during his time in England proved to be his manager, Alex Ferguson, of whom he later said, "He's been my father in sport, one of the most important and influential factors in my career." Ronaldo made his debut in the Premier League in a 4–0 home victory over Bolton Wanderers on 16 August 2003, receiving a standing ovation when he came on as a 60th-minute substitute for Nicky Butt. His performance earned praise from George Best, who hailed it as "undoubtedly the most exciting debut" he had ever seen. Ronaldo scored his first goal for Manchester United with a free-kick in a 3–0 win over Portsmouth on 1 November. Three other league goals followed in the second half of the campaign, the last of which came against Aston Villa on the final day of the season, a match in which he also received his first red card. Ronaldo ended his first season in English football by scoring the opening goal in United's 3–0 victory over Millwall in the FA Cup final, earning his first trophy. At the start of 2005, Ronaldo played two of his best matches of the 2004–05 season, producing a goal and an assist against Aston Villa and scoring twice against rivals Arsenal. He played the full 120 minutes of the decisive match against Arsenal in the FA Cup final, which ended in a goalless draw, and scored his attempt in the lost penalty shootout. He scored Manchester United's 1000th Premier League goal on 29 October, their only strike in a 4–1 loss to Middlesbrough. Midway through the season, in November, he signed a new contract which extended his previous deal by two years to 2010. Ronaldo won his second trophy in English football, the Football League Cup, after scoring the third goal in United's 4–0 final victory over Wigan Athletic. During his third season in England, Ronaldo was involved in several incidents. He had a one-match ban imposed on him by UEFA for a "one-fingered gesture" towards Benfica fans, and was sent off in the Manchester derby—a 3–1 defeat—for kicking Manchester City's former United player Andy Cole. Ronaldo clashed with a teammate, striker Ruud van Nistelrooy, who took offence at the winger's showboating style of play. Following the 2006 FIFA World Cup, in which he was involved in an incident where club teammate Wayne Rooney was sent off, Ronaldo publicly asked for a transfer, lamenting the lack of support he felt he had received from the club over the incident. United, however, denied the possibility of him leaving the club. Although his World Cup altercation with Rooney resulted in Ronaldo being booed throughout the 2006–07 season, it proved to be his breakout year, as he broke the 20-goal barrier for the first time and won his first Premier League title. An important factor in this success was his one-to-one training by first-team coach René Meulensteen, who taught him to make himself more unpredictable, improve his teamwork, call for the ball, and capitalise on goalscoring opportunities rather than waiting for the chance to score the aesthetically pleasing goals for which he was already known. He scored three consecutive braces at the end of December, against Aston Villa—a victory which put United on top of the league—Wigan Athletic, and Reading. Ronaldo was named the Premier League Player of the Month in November and December, becoming only the third player to receive consecutive honours.
2007–09: Collective and individual success
At the quarter-final stage of the 2006–07 UEFA Champions League, Ronaldo scored his first-ever goals in the competition, finding the net twice in a 7–1 victory over Roma. He subsequently scored four minutes into the first semi-final leg against Milan, which ended in a 3–2 win, but was marked out of the second leg as United lost 3–0 at the San Siro. He also helped United reach the FA Cup final, but the decisive match against Chelsea ended in a 1–0 defeat. Ronaldo scored the only goal in the Manchester derby on 5 May 2007—his 50th goal for the club—as Manchester United claimed their first Premier League title in four years. As a result of his performances, he amassed a host of personal awards for the season. He won the Professional Footballers' Association's Player's Player, Fans' Player, and Young Player of the Year awards, as well as the Football Writers' Association's Footballer of the Year award, becoming the first player to win all four main PFA and FWA honours. His club wages were concurrently upgraded to £120,000 a week (£31 million total) as part of a five-year contract extension with United. Ronaldo scored a total of 42 goals in all competitions during the 2007–08 season, his most prolific campaign during his time in England. He missed three matches after headbutting a Portsmouth player at the start of the season, an experience he said taught him not to let opponents provoke him. At the end of 2007, Ronaldo was named runner-up to Kaká for the Ballon d'Or, and came third, behind Kaká and Lionel Messi, in the running for the FIFA World Player of the Year award. Ronaldo scored his first and only hat-trick for Manchester United in a 6–0 win against Newcastle United on 12 January 2008, bringing United up to the top of the Premier League table. A month later, on 19 March, he captained United for the first time in a home win over Bolton, and scored both goals of the match. His second goal was his 33rd of the campaign, which bettered George Best's total of 32 goals in the 1967–68 season, thus setting the club's new single-season record by a midfielder. His 31 league goals earned him the Premier League Golden Boot, as well as the European Golden Shoe, which made him the first winger to win the latter award. In the knockout stage of the Champions League, Ronaldo scored the decisive goal against Lyon, which helped United advance to the quarter-finals 2–1 on aggregate, and, while playing as a striker, scored with a header in the 3–0 aggregate victory over Roma. United advanced to the final against Chelsea in Moscow, where, despite his opening goal being negated by an equaliser and his penalty being saved in the shoot-out, Manchester United emerged victorious. As the Champions League top scorer, Ronaldo was named the UEFA Club Footballer of the Year. He additionally received the PFA Players' Player of the Year and FWA Footballer of the Year awards for the second consecutive season. As rumours circulated of Ronaldo's interest in moving to Real Madrid, United filed a tampering complaint with governing body FIFA over Madrid's alleged pursuit of their player, but they declined to take action. FIFA president Sepp Blatter asserted that the player should be allowed to leave his club, describing the situation as "modern slavery". Despite Ronaldo publicly agreeing with Blatter, he remained at United for another year. Ahead of the 2008–09 season, on 7 July, he underwent ankle surgery, which kept him out of action for 10 weeks. Following his return, he scored his 100th goal in all competitions for United with the first of two free kicks in a 5–0 win against Stoke City on 15 November, which meant he had now scored against all 19 opposition teams in the Premier League at the time. At the close of 2008, Ronaldo helped United win the FIFA Club World Cup in Japan, assisting the final-winning goal against Liga de Quito and winning the Silver Ball in the process. He subsequently became United's first Ballon d'Or winner since George Best in 1968, and the first Premier League player to be named the FIFA World Player of the Year. His match-winning goal in the second leg against Porto, a 40-yard strike, earned him the inaugural FIFA Puskás Award, presented by FIFA in recognition of the best goal of the year; he later called it the best goal he had ever scored. United advanced to the final in Rome, where he made little impact in United's 2–0 defeat to Barcelona. Ronaldo ended his time in England with nine trophies, as United claimed their third successive Premier League title and a Football League Cup. He finished the campaign with 26 goals in all competitions, 16 goals fewer than the previous season, in four more appearances. His final ever goal for Manchester United came on 10 May 2009 with a free kick in the Manchester derby at Old Trafford.
Real Madrid
2009–13: World record transfer and La Liga championship
Ahead of the 2009–10 season, Ronaldo joined Real Madrid for a world record transfer fee at the time, of £80 million (€94 million). His contract, which ran until 2015, was worth €11 million per year and contained a €1 billion buy-out clause. At least 80,000 fans attended his presentation at the Santiago Bernabéu, surpassing the 25-year record of 75,000 fans who had welcomed Diego Maradona at Napoli. Since club captain Raúl already wore the number 7, the number Ronaldo wore at Manchester United, Ronaldo received the number 9 shirt, which was presented to him by former Madrid player Alfredo Di Stéfano. Ronaldo made his debut in La Liga on 29 August 2009, against Deportivo La Coruña, and scored from the penalty spot in Madrid's 3–2 home win. He scored in each of his first four league fixtures with the club, the first Madrid player to do so. His first Champions League goals for the club followed with two free kicks in the first group match against Zürich. His strong start to the season, however, was interrupted when he suffered an ankle injury in October while on international duty, which kept him sidelined for seven weeks. A week after his return, he received his first red card in Spain in a match against Almería. Midway through the season, Ronaldo placed second in the running for the Ballon d'Or and the FIFA World Player of the Year award, behind Lionel Messi of Barcelona, Madrid's historic rivals. He finished the campaign with 33 goals in all competitions, including a hat-trick in a 4–1 win against Mallorca on 5 May 2010, his first in the Spanish competition. His first season at Real Madrid ended trophyless. Following Raúl's departure, Ronaldo was handed the number 7 shirt for Real Madrid before the 2010–11 season. His subsequent return to his Ballon d'Or-winning form was epitomised when, for the first time in his career, he scored four goals in a single match during a 6–1 rout against Racing Santander on 23 October. His haul concluded a goalscoring run of six consecutive matches—three in La Liga, one in the Champions League, and two for Portugal—totalling 11 goals, the most he had scored in a single month. Ronaldo subsequently scored further hat-tricks against Athletic Bilbao, Levante, Villarreal, and Málaga. Despite his performance, he failed to make the podium for the inaugural FIFA Ballon d'Or at the end of 2010. During a historical series of four Clásicos against rivals Barcelona in April 2011, Ronaldo scored twice to equal his personal record of 42 goals in all competitions in a single season. Although he failed to find the net during Madrid's eventual elimination in the Champions League semi-finals, he equalised from the penalty spot in the return league game and scored the match-winning goal in the 103rd minute of the Copa del Rey final, winning his first trophy in Spain. Over the next two weeks, Ronaldo scored another four-goal haul against Sevilla, a hat-trick against Getafe, and a brace of free kicks against Villarreal, taking his league total to 38 goals, which equalled the record for most goals scored in a season held by Telmo Zarra and Hugo Sánchez. His two goals in the last match of the season, against Almería, made him the first player in La Liga to score 40 goals. In addition to the Pichichi Trophy, Ronaldo consequently won the European Golden Shoe for a second time, becoming the first player to win the award in two different leagues. He ended his second season at Real Madrid with a total of 53 goals in all competitions. During the following campaign, the 2011–12 season, Ronaldo surpassed his previous goalscoring feats to achieve a new personal best of 60 goals across all competitions. His 100th goal for Real Madrid came at Camp Nou in the Supercopa de España, though Barcelona claimed the trophy 5–4 on aggregate. He regained a place on the FIFA Ballon d'Or podium, as runner-up to Messi, after scoring hat-tricks against Real Zaragoza, Rayo Vallecano, Málaga, Osasuna, and Sevilla, the last of which put Madrid on top of the league by the season's midway point. Despite two goals from Ronaldo, Madrid were subsequently defeated by Barcelona 4–3 on aggregrate in the quarter-finals of the Copa del Rey. He again scored twice, including a penalty, in the Champions League semi-finals against Bayern Munich, resulting in a 3–3 draw, but his penalty kick in the shootout was saved by Manuel Neuer, leading to Madrid's elimination. Ronaldo found greater team success in the league, as he helped Real Madrid win their first La Liga title in four years, with a record 100 points. Following a hat-trick against Levante, further increasing Madrid's lead over Barcelona, he scored his 100th league goal for Madrid in a 5–1 win over Real Sociedad on 24 March 2012, a milestone he reached in just 92 matches across three seasons, breaking the previous club record held by Ferenc Puskás. Another hat-trick in the Madrid derby against Atlético Madrid brought his total to 40 league goals, equalling his record of the previous season. On 21 April Ronaldo scored the winner in a 2–1 victory over Barcelona at the Camp Nou, which saw him mocking the hostile crowd with a "calm down" gesture during his goal celebration – he would repeat this gesture at the same venue four years later during another goal celebration. His final league goal of the campaign, against Mallorca, took his total to 46 goals, four short of the new record set by Messi, and earned him the distinction of being the first player to score against all 19 opposition teams in a single season in La Liga. Ronaldo began the 2012–13 season by lifting the Supercopa de España, his third trophy in Spain. With a goal in each leg by the Portuguese, Madrid won the Spanish Super Cup on away goals following a 4–4 aggregate draw against Barcelona. Although Ronaldo publicly commented that he was unhappy with a "professional issue" within the club, prompted by his refusal to celebrate his 150th goal for Madrid, his goalscoring rate did not suffer. After netting a hat-trick, including two penalties, against Deportivo La Coruña, he scored his first hat-trick in the Champions League in a 4–1 victory over Ajax. Four days later, he became the first player to score in six successive Clásicos when he hit a brace in a 2–2 draw at Camp Nou. His performances in 2012 again saw Ronaldo voted second in the running for the FIFA Ballon d'Or, finishing runner-up to four-time winner Messi.
2013–15: Consecutive FIFA Ballon d'Or wins and La Décima
Following the 2012–13 winter break, Ronaldo captained Real Madrid for the first time in an official match, scoring a brace to lift 10-man Madrid to a 4–3 victory over Real Sociedad on 6 January. He subsequently became the first non-Spanish player in 60 years to captain Madrid in El Clásico on 30 January, a match which also marked his 500th club appearance. Three days prior, he had scored his 300th club goal as part of a perfect hat-trick against Getafe. Following hat-tricks against Celta Vigo and Sevilla, he scored his 200th goal for Real Madrid on 8 May in a 6–2 win against Málaga, reaching the landmark in 197 games. He helped Madrid reach the Copa del Rey final by scoring a brace in El Clásico, which marked the sixth successive match at Camp Nou in which he had scored, a Real Madrid record. In the final, he headed the opening goal of an eventual 2–1 defeat to Atlético Madrid, but was shown a straight red card in the 114th minute for violent conduct. Real Madrid also failed to defend their La Liga title, finishing runners up to Barcelona. In the first knockout round of the Champions League, Ronaldo faced his former club Manchester United for the first time. After scoring the equaliser in a 1–1 draw at the Santiago Bernabéu, he scored the match-winning goal in a 2–1 victory at Old Trafford, his first return to his former home ground. He did not celebrate scoring against his former club as a mark of respect. Ronaldo scored three goals in Madrid's 5–3 aggregate victory over Galatasaray to see them advance to the semi-finals, He scored Madrid's only goal in the 4–1 away defeat to Borussia Dortmund, but failed to increase his side's 2–0 victory in the second leg, as they were eliminated at the semi-final stage for the third consecutive year. Ronaldo had scored 12 goals, finishing as the Champions League top goalscorer for a second time in his career. Accounting for all competitions, he ended the season with a total of 55 goals. Real Madrid's failure to win major silverware and reports of division among the players prompted speculation regarding Ronaldo's future at the club. At the start of the 2013–14 season, however, he signed a new contract that extended his stay by three years to 2018, with a salary of €17 million net, making him briefly the highest-paid player in football. He was joined at the club by winger Gareth Bale, whose world record transfer fee of €100 million surpassed the fee Madrid had paid for Ronaldo four years prior. Together with striker Karim Benzema, they formed an attacking trio popularly dubbed "BBC", an acronym of Bale, Benzema, and Cristiano, and a play off the name of the public service broadcaster. After enjoying a strong goalscoring run during the first half of the campaign, Ronaldo suggested that he was in the best form of his career. By late November, he had scored 32 goals from 22 matches played for both club and country, including hat-tricks against Galatasaray, Sevilla, Real Sociedad, Northern Ireland, and Sweden. He ended 2013 with a total of 69 goals in 59 appearances, his highest year-end goal tally. His efforts earned him the FIFA Ballon d'Or, an amalgamation of the Ballon d'Or and the FIFA World Player of the Year award, for the first time in his career. Concurrently with his individual achievements, Ronaldo enjoyed his greatest team success in Spain to date, as he helped Real Madrid win La Décima, their tenth European Cup. In the knockout phase of the competition, he scored a brace in each leg of a 9–2 aggregate win against Schalke 04, helping Madrid advance to the quarter-finals. His goal in a 3–0 home win over Borussia Dortmund—his 100th Champions League match—took his total for the season to 14 goals, equalling the record Messi had set two years before. After hitting a brace in a 4–0 defeat of Bayern Munich at the Allianz Arena, he scored from the penalty spot in the 120th minute of the 4–1 final victory over Atlético Madrid, becoming the first player to score in two European Cup finals for two different winning teams. His overall performance in the final was subdued as a result of patellar tendinitis and related hamstring problems, which had plagued him in the last months of the campaign. Ronaldo played the final against medical advice, later commenting: "In your life you do not win without sacrifices and you must take risks." As the Champions League top goalscorer for the third time, with a record 17 goals, he was named the UEFA Best Player in Europe. In the Copa del Rey, Ronaldo helped Madrid reach the final by scoring a brace of penalties against Atlético Madrid at the Vicente Calderón, the first of which meant he had now scored in every single minute of a 90-minute football match. His continued issues with his knee and thigh caused him to miss the final, where Real Madrid defeated Barcelona 2–1 to claim the trophy. While Madrid were less successful in La Liga, finishing third, Ronaldo was unmatched as a goalscorer. He scored 31 goals in 30 league games, which earned him the Pichichi and the European Golden Shoe, receiving the latter award jointly with Liverpool striker Luis Suárez. Among his haul was his 400th career goal, in 653 appearances for club and country, which came with a brace against Celta Vigo on 6 January; he dedicated his goals to compatriot Eusébio, who had died two days before. A last-minute, backheeled volley scored against Valencia on 4 May—his 50th goal in all competitions—was recognised as the best goal of the season by the Liga de Fútbol Profesional, which additionally named Ronaldo the Best Player in La Liga. During the next campaign, the 2014–15 season, Ronaldo set a new personal best of 61 goals in all competitions, starting with both goals in Real Madrid's 2–0 victory over Sevilla in the UEFA Super Cup. He subsequently achieved his best-ever goalscoring start to a league campaign, with a record 15 goals in the first eight rounds of La Liga, including a four-goal haul against Elche and hat-tricks against Deportivo La Coruña and Athletic Bilbao. His record 23rd hat-trick in La Liga, scored against Celta Vigo on 6 December, made him the fastest player to reach 200 goals in the Spanish league, as he reached the milestone in only his 178th game. After lifting the FIFA Club World Cup with Madrid in Morocco, again winning the Silver Ball, Ronaldo received a second successive FIFA Ballon d'Or, joining Johan Cruyff, Michel Platini, and Marco van Basten as a three-time Ballon d'Or winner.
2015–17: All-time Real Madrid top scorer and La Undécima
Following the winter break, Ronaldo's form faltered, concurrently with a decline in performance by his team. A 2–1 defeat against Valencia in the first match of 2015, despite his opening goal, ended Real Madrid's Spanish record winning streak of 22 matches in all competitions. Their season continued unsuccessfully as they failed to win a major trophy, earning a second-place league finish and a semi-final exit in Europe. In the latter competition, Ronaldo extended his run of scoring away to a record 12 matches with his strike in a 2–0 win against Schalke 04, before hitting a brace in the 3–4 return defeat that allowed Madrid to progress to the quarter-finals. He then scored both of his side's goals in the semi-finals against Juventus, where Madrid were eliminated 2–3 on aggregate. With 10 goals, he finished the campaign as top scorer for a third consecutive season, alongside Messi and Neymar. In La Liga, where Madrid finished second, Ronaldo went on a prolific goalscoring run towards the very end of the season. For the first time in his career, he scored five goals in one game, including an eight-minute hat-trick, in a 9–1 rout of Granada on 5 April. His 300th goal for his club followed three days later in a 2–0 win against Rayo Vallecano. Subsequent hat-tricks against Sevilla, Espanyol, and Getafe took his number of hat-tricks for Real Madrid to 31, surpassing Di Stéfano's club record of 28 trebles. As a result, Ronaldo finished the season with 48 goals, two ahead of his total in the 2011–12 season, despite having missed two matches in February for assaulting a Córdoba player. In addition to a second consecutive Pichichi, he won the European Golden Shoe for a record fourth time. At the start of his seventh season at Real Madrid, the 2015–16 campaign, Ronaldo became the club's all-time top scorer, first in the league and then in all competitions. His five-goal haul in a 6–0 away win over Espanyol on 12 September took his tally in La Liga to 230 goals in 203 games, surpassing the club's previous recordholder, Raúl. A month later, on 17 October, he again surpassed Raúl when he scored the second goal in a 3–0 defeat of Levante at the Bernabéu to take his overall total for the club to 324 goals.[note 4] Ronaldo also became the all-time top scorer in the Champions League with a hat-trick in the first group match against Shakhtar Donetsk, having finished the previous season level with Messi on 77 goals. A brace against Malmö FF, scoring in a 2–0 away win on 30 September, saw him reach the milestone of 500 career goals for both club and country. He subsequently became the first player to score double figures in the competition's group stage, setting the record at 11 goals, including another four-goal haul against Malmö. Despite finishing runner-up to Messi for the FIFA Ballon d'Or, Ronaldo received criticism for his form and performances against top teams, with 14 of his goals coming against Espanyol and Malmö. However, during the second half of the season, his form gradually improved. By scoring four goals in a 7–1 home win over Celta de Vigo on 5 March 2016, Ronaldo arrived at 252 goals in La Liga to become the competition's second-highest scorer in history behind Messi. After netting the match-winning goal for 10-man Madrid in a 2–1 Clásico victory on 2 April, he scored a hat-trick against VfL Wolfsburg to send his club into the Champions League semi-finals despite a 2–0 first-leg defeat. The treble took his tally in the competition to 16 goals, making him the top scorer for the fourth consecutive season, and the fifth overall. Suffering apparent fitness issues, Ronaldo gave a poorly-received performance in the final against Atlético Madrid, in a repeat of the 2014 final, though his penalty in the subsequent shoot-out secured La Undécima, Madrid's 11th victory. For the sixth successive year, he ended the season having scored more than 50 goals across all competitions. For his efforts during the season, he received the UEFA Best Player in Europe Award for a second time. Ronaldo missed Real Madrid's first three matches of the 2016–17 season, including the 2016 UEFA Super Cup against Sevilla, as he continued to rehabilitate the knee injury he suffered against France in the final of Euro 2016. On 15 September, Ronaldo did not celebrate his late free kick equaliser against Sporting CP in the Champions League, with Ronaldo stating post match, "they made me who I am." On 6 November, Ronaldo signed a new contract set to keep him with Madrid until 2021. On 19 November, he scored a hat-trick in a 3–0 away win against Atlético Madrid, making him the all-time top scorer in the Madrid derby with 18 goals. On 15 December, Ronaldo scored his 500th club career goal in the 2–0 victory over Club América in the semi-finals of the FIFA Club World Cup. He then scored a hat-trick in the 4–2 win over Japanese club Kashima Antlers in the final. Ronaldo finished the tournament as top scorer with four goals and was also named the best player of the tournament. He won the Ballon d'Or for a fourth time and the inaugural Best FIFA Men's Player, a revival of the former FIFA World Player of the Year, largely owing to his success with Portugal in winning Euro 2016.
2017–18: Fifth Champions League title and fifth Ballon d'Or
In Real Madrid's 3–2 away win against Villarreal on 27 February 2017, Ronaldo overtook Hugo Sánchez as the most prolific penalty-kick scorer in La Liga history. As a result of the penalty scored by Ronaldo, Real Madrid reached its 5,900th goal in the history of the league and became the first team to do so. On 12 April, in the 2016–17 UEFA Champions League quarter-final against Bayern Munich, Ronaldo scored two goals in a 2–1 away win to give Madrid the win and the lead going into the second leg. The two goals saw him make history in becoming the first player to reach 100 goals in UEFA club competition. During the second leg of the quarter-finals, Ronaldo scored a perfect hat-trick and reached his 100th UEFA Champions League goal, becoming the first player to do so as Real Madrid again defeated Bayern 4–2 after extra-time. On 2 May, Ronaldo scored another hat-trick in the following Champions League match, as Real Madrid defeated Atlético Madrid 3–0 in the semi-final first leg. His hat-trick made him the first player to reach 50 goals in the knockout stage of the competition and also the only player that scored back-to-back hat-tricks in the UEFA Champions League knockout stage. On 17 May, Ronaldo overtook Jimmy Greaves as the all-time top scorer in the top five European leagues, scoring a brace against Celta de Vigo. He finished the season with 42 goals in all competitions as he helped Madrid to win their first La Liga title since 2012 and the first team to win back-to-back finals in the Champions League era; the first to win consecutive European titles in the competition since Milan in 1989 and 1990, when the tournament was known as the European Cup. In the 2017 final, he scored two goals in the victory against Juventus and became the top goalscorer for the fifth-straight season, and sixth overall, with 12 goals, while also becoming the first person to score in three finals in the Champions League era as well as reaching his 600th senior career goal. Real Madrid's title was its 12th, also known as La Duodécima, extending its record, and its third in four years. At the start of the 2017–18 season, Ronaldo scored Madrid's second goal in a 3–1 Supercopa de España first-leg victory over Barcelona at Camp Nou. Having received a yellow card for taking his shirt off during his goal celebration, he was sent off for a second yellow card offence minutes later before he shoved the referee lightly to depict his dissatisfaction. He was issued a five-match suspension following the match. In his 400th game for Real Madrid, Ronaldo scored two goals away to Borussia Dortmund in the Champions League, taking his club tally to 411 goals. On 23 October, his performances in the first half of 2017 saw him claim his fifth FIFA Player of the Year award by receiving The Best FIFA Men's Player award for the second consecutive year. On 6 December, he became the first player to score in all six Champions League group stage matches with a curling strike at home to Borussia Dortmund. A day later, Ronaldo won the Ballon d'Or for a fifth time, receiving the award on the Eiffel Tower in Paris. On 3 March 2018, he scored two goals in a 3–1 home win over Getafe, his first being his 300th La Liga goal in his 286th La Liga appearance, making him the fastest player to reach this landmark and only the second player to do so after Lionel Messi. On 18 March, he reached his 50th career hat-trick, scoring four goals in a 6–3 win against Girona. On 3 April, Ronaldo scored the first two goals in a 3–0 away win against Juventus in the quarter-finals of the 2017–18 UEFA Champions League, with his second goal being an acrobatic bicycle kick. The goal, described as a "PlayStation goal" by Juventus defender Andrea Barzagli, garnered him a standing ovation from the Juventus fans in the stadium, as well as a plethora of plaudits from peers, pundits and coaches. The goal was also his 119th in European competition, the tally being higher than that of 465 other clubs which had participated in the competition at that point; if he were a club, it would have been the tenth-highest scoring team in Champions League history. He would score his 650th career goal in a 1–1 draw against Atlético Madrid on 8 April. On 11 April, he scored the goal Real Madrid needed to advance to the semi-final, in the second leg of the Champions League quarter-final at home to Juventus, from a 98th-minute injury time penalty in a 3–1 defeat, with an overall 4–3 aggregate win. It was also his tenth goal against Juventus, a Champions League record against a single club. In the final of the tournament, on 26 May, Real Madrid defeated Liverpool 3–1, winning Ronaldo his fifth Champions League title and became the first player to win the trophy five times, as Real Madrid completed their third consecutive Champions League triumph, becoming the first team to do so.[note 5] He finished as the top scorer of the tournament for the sixth consecutive season, ending the campaign with 15 goals. After the final, Ronaldo referred to his time with the Champions League winners in the past tense, sparking speculation that he could leave Real Madrid.
Juventus
2018–19: Debut season and first Serie A title
After eight days of transfer speculation concerning Italian club Juventus, on 10 July 2018, Ronaldo signed a four-year contract with them after completing a €100 million transfer, which included an additional €12 million in other fees and solidarity contributions to Ronaldo's youth clubs. The transfer was the highest ever for a player over 30 years old, and the highest ever paid by an Italian club. Upon signing, Ronaldo cited his need for a new challenge as his rationale for departing Real Madrid, but later on he attributed the transfer to the lack of support he felt was shown by club president Florentino Pérez. Ronaldo made his official debut for Juventus in their opening Serie A match on 18 August, a 3–2 away win over Chievo. On 16 September, his fourth appearance for Juventus, he scored his first goal, which was immediately followed by a second, in a 2–1 home win over Sassuolo; the latter was the 400th league goal of his career. On 19 September, in his first Champions League match for Juventus, he was sent off in the 29th minute for "violent conduct"—the first time in 154 Champions League appearances—in an eventual 2–0 away win over Valencia, and was awarded a one-game suspension. Ronaldo scored his first Champions League goal for Juventus in a 2–1 home loss to his former club Manchester United. In that month, he became the first player in history to win 100 Champions League matches, setting up Mario Mandžukić's winner in a 1–0 home victory over Valencia, which sealed Juventus's passage to the knock-out stages of the competition. In December, he scored his tenth Serie A goal of the season, from the penalty spot, netting the final goal in a 3–0 away win over rivals Fiorentina; with this goal, Ronaldo became the first Juventus player since John Charles in 1957 to score 10 goals in his first 14 league games for the club. After placing second in both the UEFA Men's Player of the Year and The Best FIFA Men's Player for the first time in three years, behind Luka Modrić, Ronaldo performances in 2018 also saw him voted runner-up for the 2018 Ballon d'Or, finishing once again behind his former Real Madrid teammate. Ronaldo won his first trophy with the club in January 2019, the 2018 Supercoppa Italiana, after he scored the game-winning and only goal from a header against A.C. Milan. On 10 February, Ronaldo scored and provided an assist for Emre Can in a 3–0 away win over Sassuolo; this was the ninth consecutive away game in which he had scored for Juventus in the league, which enabled him to equal Giuseppe Signori's single season Serie A record of most consecutive away games with at least one goal. On 12 March, Ronaldo scored a hat-trick in a 3–0 home win against Atlético Madrid in the second leg of the Champions League round of 16, helping Juventus overcome a two goal deficit to reach the quarter-finals. The following month, Ronaldo scored his 125th goal in the competition, opening the scoring in a 1–1 away draw in the first leg of Juventus' quarter-final against Ajax, on 10 April. In the second leg in Turin on 16 April, he scored the opening goal of the match in the first half, but Juventus eventually lost the match 2–1, and were eliminated from the competition. On 20 April, Ronaldo played in the Scudetto clinching game against rivals Fiorentina as Juventus won their eighth successive Serie A title after a 2–1 home win, thereby becoming the first player to win league titles in England, Spain and Italy. Although he did not score during the match, he played a role in the title-winning goal, as one of his crosses was deflected by Germán Pezzella, who subsequently scored an own goal, which ultimately proved to be decisive. On 27 April, he scored his 600th club goal, the equaliser in a 1–1 away draw against rivals Inter.
National career
2001–07: Youth level and early international career
Ronaldo began his international career with Portugal at the 2001 European Youth Summer Olympic Festival, debuting in a 3–1 defeat to Finland. The following year he would represent his country under-17 side at the 2002 UEFA European Under-17 Football Championship, where they failed to progress past the group stage. Ronaldo also featured in the Olympic squad at the 2004 Summer Olympics, scoring one goal in the tournament, though the team was eliminated in the first round, finishing bottom of their group with three points after 4–2 defeats to eventual semi-finalists Iraq and quarter-finalists Costa Rica. During his international youth career, Ronaldo would go on to represent the under-15 team, under-17, under-20, under-21, and under-23 national sides, amassing 34 youth caps and scoring 18 goals overall. At age 18, Ronaldo made his first senior appearance for Portugal in a 1–0 victory over Kazakhstan on 20 August 2003. He was subsequently called up for UEFA Euro 2004, held in his home country, and scored his first international goal in a 2–1 group stage loss to eventual champions Greece. After converting his penalty in a shootout against England at the quarter-final stage, he helped Portugal reach the final by scoring the opening goal in a 2–1 win over the Netherlands, but the crucial last match ended in a 0–1 defeat. He was featured in the team of the tournament, having provided two assists in addition to his two goals. Ronaldo was the second-highest scorer in the European qualification for the 2006 FIFA World Cup with seven goals. During the tournament, he scored his first World Cup goal against Iran with a penalty kick in Portugal's second match of the group stage. In the quarter-finals against England, his Manchester United teammate Wayne Rooney was sent off for stamping on Portugal defender Ricardo Carvalho. Although the referee later clarified that the red card was only due to Rooney's infraction, the English media speculated that Ronaldo had influenced his decision by aggressively complaining, after which he was seen in replays winking at Portugal's bench following Rooney's dismissal. Ronaldo went on to score the vital winning penalty during the penalty shoot out which sent Portugal into the semi-finals. Ronaldo was subsequently booed during their 1–0 semi-final defeat to France. FIFA's Technical Study Group overlooked him for the tournament's Best Young Player award and handed it to Germany's Lukas Podolski, citing his behaviour as a factor in the decision. Following the 2006 World Cup, Ronaldo would go on to represent Portugal in four qualifying games for Euro 2008, scoring two goals in the process.
2007–12: Assuming the captaincy
One day after his 22nd birthday, Ronaldo captained Portugal for the first time in a friendly game against Brazil on 6 February 2007, as requested by Portuguese Football Federation president Carlos Silva, who had died two days earlier. Ahead of Euro 2008, he was given the number 7 shirt for the first time. While he scored eight goals in the qualification, the second-highest tally, he scored just one goal in the tournament, netting the second goal of their 3–1 win in the group stage match against the Czech Republic; in the same game, he also set-up Portugal's third goal in injury time, which was scored by Quaresma, and was named man of the match for his performance. Portugal were eliminated in the quarter-finals with a 3–2 loss against eventual finalists Germany. After Portugal's unsuccessful performance in the European Championship, Luiz Felipe Scolari was replaced as coach by Carlos Queiroz, formerly the assistant manager at United. Queiroz made Ronaldo the squad's permanent captain in July 2008. Ronaldo failed to score a single goal in the qualification for the 2010 World Cup, as Portugal narrowly avoided a premature elimination from the tournament with a play-off victory over Bosnia. At the group stage of the World Cup, he was named man of the match in all three matches against Ivory Coast, North Korea, and Brazil. His only goal of the tournament came in their 7–0 rout of North Korea, which marked his first international goal in 16 months. Portugal's World Cup ended with a 1–0 loss against eventual champions Spain in the round of 16. Ronaldo scored seven goals in the qualification for Euro 2012, including two strikes against Bosnia in the play-offs, to send Portugal into the tournament, where they were drawn in a "group of death". After the opening 0–1 defeat to Germany, he also failed to score in the 3–2 win against Denmark, missing two clear one-on-one chances. In the last group stage game against the Netherlands, Ronaldo scored twice to secure a 2–1 victory. He scored a header in the quarter-finals against the Czech Republic to give his team a 1–0 win. In both games against the Netherlands and the Czech Republic he was named man of the match. After the semi-finals against Spain ended scoreless, with Ronaldo having sent three shots over the bar, Portugal were eliminated in the penalty shootout. Ronaldo did not take a penalty as he had been slated to take the unused fifth, a decision that drew criticism. As the joint top scorer with three goals, alongside five other players, he was again included in the team of the tournament.
2012–16: All-time Portugal top scorer and European champion
During the qualification for the 2014 World Cup, Ronaldo scored a total of eight goals. A qualifying match on 17 October 2012, a 1–1 draw against Northern Ireland, earned him his 100th cap. His first international hat-trick also came against Northern Ireland, when he found the net three times in a 15-minute spell of a 4–2 qualifying victory on 6 September 2013. After Portugal failed to qualify during the regular campaign, Ronaldo scored all four of the team's goals in the play-offs against Sweden, which ensured their place at the tournament. His hat-trick in the second leg took his international tally to 47 goals, equaling Pauleta's record. Ronaldo subsequently scored twice in a 5–1 friendly win over Cameroon on 5 March 2014 to become his country's all-time top scorer. Ronaldo took part in the tournament despite suffering from patellar tendinitis and a related thigh injury, potentially risking his career. Ronaldo later commented: "If we had two or three Cristiano Ronaldos in the team I would feel more comfortable. But we don't." Despite ongoing doubts over his fitness, being forced to abort practice twice, Ronaldo played the full 90 minutes of the opening match against Germany, though he was unable to prevent a 4–0 defeat. After assisting an injury-time 2–2 equaliser against the United States, he scored a late match-winning goal in a 2–1 victory over Ghana. His 50th international goal made him the first Portuguese to play and score in three World Cups. Portugal were eliminated from the tournament at the close of the group stage on goal difference. Ronaldo scored five goals, including a hat-trick against Armenia, in the qualification for Euro 2016. With the only goal in another victory over Armenia on 14 November 2014, he reached 23 goals in the European Championship, including qualifying matches, to become the competition's all-time leading goalscorer. At the start of the tournament, however, Ronaldo failed to convert his chances in Portugal's draws against Iceland and Austria, despite taking a total of 20 shots on goal. In the latter match, he overtook Luís Figo as his nation's most capped player with his 128th international appearance, which ended scoreless after he missed a penalty in the second half. With two goals and an assist in the last match of the group stage, a 3–3 draw against Hungary, Ronaldo became the first player to score in four European Championships, having made a record 17 appearances in the tournament. Though placed third in their group behind Hungary and Iceland, his team qualified for the knockout round as a result of the competition's newly expanded format. In Portugal's first knockout match, Ronaldo's only attempt on goal was parried by Croatia's goalkeeper into the path of Ricardo Quaresma, whose finish then secured a 1–0 victory late in extra time. After his team progressed past Poland on penalties, Ronaldo became the first player to participate in three European Championship semi-finals; he scored the opening goal and assisted a second in a 2–0 win against Wales, equaling Michel Platini as the competition's all-time top scorer with nine goals. In the final against hosts France, Ronaldo was forced off after just 25 minutes following a challenge from Dimitri Payet. After multiple treatments and attempts to play on, he was stretchered off the pitch and replaced by Quaresma. During extra time, substitute Eder scored in the 109th minute to earn Portugal a 1–0 victory. As team captain, Ronaldo later lifted the trophy in celebration of his country's first-ever triumph in a major tournament. He was awarded the Silver Boot as the joint second-highest goalscorer, with three goals and three assists, and was named to the team of the tournament for the third time in his career.
2016–18: Post-European Championship victory, and World Cup
Following the Euro 2016 success, Ronaldo scored four goals against Andorra in the 2018 FIFA World Cup qualifiers on 8 October 2016. His four goals against a nine-man team marked the highest number of goals he has scored in an international match. On 13 November, Ronaldo scored two goals (while also missing a penalty) in another qualifier against Latvia, which ended in a 4–1 home victory. These goals brought his international tally to 68 goals, putting level with Gerd Müller and Robbie Keane as the fourth-highest European international goalscorer of all-time. He played his first professional match on his home island of Madeira on 28 March 2017 at age 32, opening a 2–3 friendly defeat to Sweden at the Estádio dos Barreiros. With the goal, he tied with Miroslav Klose on 71 goals as the third-highest scoring European in international football. In Portugal's opening match of the 2017 FIFA Confederations Cup against Mexico on 17 June, Cristiano Ronaldo set-up Quaresma's opening goal in a 2–2 draw. Three days later, he scored in a 1–0 win over hosts Russia. On 24 June, he scored from a penalty in a 4–0 win over New Zealand, which saw Portugal top their group and advance to the semi-finals of the competition. With his 75th international goal, Ronaldo also equalled Sándor Kocsis as the second-highest European international goalscorer of all-time, behind only Ferenc Puskás. He was named man of the match in all three of Portugal's group stage matches. Ronaldo left the competition early: after Chile defeated Portugal 3–0 on penalties in the semi-finals, he was allowed to return home to be with his newborn children. Therefore, he missed Portugal's third-place play-off match in which Portugal defeated Mexico 2–1 after extra time. On 31 August 2017, Ronaldo scored a hat-trick in a 5–1 win in a World Cup qualifier over the Faroe Islands, which saw him overtake Pelé and equal Hussein Saeed as the joint-fifth-highest goalscorer in international football with 78 goals. These goals brought his tally in the 2018 World Cup qualifiers to 14, equalling Predrag Mijatović's record for most goals in a single UEFA senior men's qualifying campaign, and also saw him break the record for the most goals scored in a single European qualifying group, overtaking the previous record of 13 goals set by David Healy and Robert Lewandowski. Ronaldo's hat-trick took his World Cup qualifying goals total to 29, making him the highest scorer in European World Cup qualifiers, ahead of Andriy Shevchenko, and the highest goalscorer in World Cup qualifying and finals matches combined, with 32 goals, ahead of Miroslav Klose. Ronaldo later added to this tally by scoring a goal against Andorra in a 2–0 victory. In the build-up to the 2018 World Cup, Portugal hosted friendlies against Tunisia, Belgium and Algeria. Ronaldo featured in the final of the three matches in which he made his 150th international appearance. On 15 June 2018, Ronaldo became the oldest player ever to score a hat-trick in a World Cup match, helping Portugal secure a 3–3 draw against Spain in their opening match at the World Cup. In doing so, he also became the first Portuguese player to score a goal in four World Cups and one of four players to do so in total. His third goal saw him curl in a 30-yard free kick with two minutes remaining for the equaliser. His hat-trick also drew him level with Ferenc Puskás as the highest European goalscorer of all-time, with 84 international goals. In Portugal's second game on 20 June, Ronaldo scored the only goal in a 1–0 victory against Morocco, breaking Puskás' record. In the final group match against Iran on 25 June, Ronaldo missed a penalty in an eventual 1–1 draw which saw Portugal progress to the second round as group runners-up behind Spain. On 30 June, Portugal were eliminated following a 2–1 defeat to Uruguay in the last 16. For his performances throughout the tournament, Ronaldo was later named to the 2018 FIFA World Cup Dream Team.
2018–present: Brief hiatus, and the inaugural Nations League Finals
After the 2018 FIFA World Cup, Ronaldo missed six international matches, including the entire league phase of the 2018–19 UEFA Nations League. Regarding this brief hiatus, Portugal manager Fernando Santos would later comment: "His absence in the qualifying stages [of the Nations League] was very well explained and was a totally legitimate and understandable decision. He explained us well. We understood that the best way was that he would not be with us in that period." Ronaldo returned to international duty for the first two matches of the UEFA Euro 2020 qualifying, against Ukraine and Serbia, in March 2019. However, he suffered a hamstring injury during the latter game, and was forced to miss Juventus' next five Serie A games as a result. Santos confirmed in early May that, barring any injuries, Ronaldo will 'certainly' play for hosts Portugal in 2019 UEFA Nations League Finals.
Philanthropy, commercial and social activities
Philanthropy
Ronaldo has made contributions to various charitable causes throughout his career. Television footage of the 2004 Indian Ocean earthquake and tsunami showed an eight-year-old boy survivor named Martunis wearing a number 7 Portuguese football shirt who was stranded for 19 days after his family was killed. Following this, Ronaldo visited Aceh, Indonesia, to raise funds for rehabilitation and reconstruction. After accepting undisclosed damages from a libel case against The Sun newspaper in 2008, Ronaldo donated the damages to a charity in Madeira. In 2009, Ronaldo donated £100,000 to the hospital that saved his mother's life in Madeira following her battle with cancer, so that they could build a cancer centre on the island. In support of the victims of the 2010 Madeira flood, Ronaldo pledged to play in a charity match in Madeira between Primeira Liga club Porto and players from Madeiran-based clubs Marítimo and Nacional. In 2012, Ronaldo and his agent paid for specialist treatment for a nine-year-old Canarian boy with apparently terminal cancer. In November 2012, Ronaldo sold the golden boot he had won in 2011 for €1.5 million and gave the money to fund schools for children in Gaza. In December 2012, Ronaldo joined FIFA's "11 for Health" programme to raise awareness amongst kids of how to steer clear of conditions including drug addiction, HIV, malaria and obesity. In January 2013, Ronaldo became Save the Children's new Global Artist Ambassador, in which he hopes to help fight child hunger and obesity. In March, Ronaldo agreed to be the ambassador for The Mangrove Care Forum in Indonesia, an organisation aiming to raise awareness of mangrove conservation. Ronaldo was named the world's most charitable sportsperson in 2015 after donating £5 million to the relief effort after the earthquake in Nepal which killed over 8,000 people. In June 2016, Ronaldo donated the entirety of his €600,000 Champions League bonus after Real Madrid won the 2015–16 UEFA Champions League. In August 2016, Ronaldo launched CR7Selfie, a selfie app for charity to help Save the Children that lets participants take a selfie with him in one of several different outfits and poses. In the app, fans can select from among 68 photos of Ronaldo in different outfits and poses, and scroll through 39 filters to apply to their selfies.
Commercial and social activities
At this point, we all know that. Cristiano Ronaldo is a money machine, other than a goal one. In all the classifications about the sportsmen commercial incomes, the Portuguese places himself in the first spots, confirming as one of the most profitable athletes for himself and for his partners. In particular, a research by Hookit realized for Forbes, pointed out the unbelievable numbers achieved by CR7 in his social media activity, where he produced almost one billion dollars in incomes for his commercial partners. Initially, the research established the number of Ronaldo's followers, that right now are around 280 million people. Just to give an idea, at second and third place there are Neymar and Leo Messi, both with something like 165 million follower, more than 100 million less than the champion from Madeira. According to Hookit, the Portuguese produced almost 580 sponsored posts connected to a commercial partner, twice more than the Brazilian from Barcelona. It has been calculated that the average value of every branded post by Ronaldo is around 1,6 million dollars, an unbelievable amount of money. Among the brand that benefited the most of Cristiano's spotlight there are Tag Heur, Abbott Labs, Herbalife, Armani, Emirates and of course Nike, with whom the Portuguese signed a lifetime deal valued around $1 billion.
Interviews, opinions and scandals
Interviews
""Can I select someone from Juventus?" It would be unfair to name only a few people, but I can say that this is the best team I've ever played. We are a real team, in other places someone feels more important than others. Here everything is on the same level, we are modest and want to win. If Dibala or Mandzhukich are not clogged, you still see a smile on their faces. I think this is great and I feel the difference. In "Real" the players are also modest, but here it feels stronger. This team is very different from the "Real", it is more of a family ", - quotes Ronaldo La Gazzetta dello Sport. December 10, 2018"
About the "Golden Ball"
"I think I should get the Golden Ball every year. I deserve this with my work. But if I don't get it, it's not the end of the world. The numbers do not lie, but I did not become less happy without the ball. I have great friends and family, I play in one of the best clubs in the world. Do you seriously think that I come home and start crying? Congratulations to Modrica, he deserved it. But next year we will meet again, and I will do everything in my power to be in his place."
About Messi
"I played in England, Spain, Italy, Portugal and achieved success in all the clubs where I played, and in the national team, and he only in Spain. I do not think that you need to add something else to this. I changed the situation, took all the challenges and was always a fantastic player. Maybe Messi needs me more than I do. But if he is happy where he is, it suits me. But I definitely don't miss him or anyone else."
About the atmosphere in "Real" and "Juventus"
"I can say that here is the best team, of which I once was a part. Here we are a team. In other clubs, some players feel more than others. Here everyone floats in the same boat. We are all modest and want to win. If Dibala and Mandzhukich are not killed, they still smile and rejoice. I think that's great. In Madrid, the players are also modest, but here they are even more modest. In my opinion, this is more like a family."
About Marcelo
"The newspapers write that Juventus can buy Bale, Hames and Asensio. This is your best to ask the president. But, honestly, Juventus does not need new players. As for Marcelo, this is a strong player. Our doors are always open for strong players, and he is one of them."
On working with Allegri
"I have been working with him recently, but I can already say that this is a great coach. Very professional, serious, and also a funny guy. Most of all I like that he says everything directly, calling a spade a spade."
Scandals
June 12, 2009
Cristiano Ronaldo before going to Real Madrid rested in Las Vegas. Two days before, Florentino Perez had sent an official request to Manchester United, so the Portuguese had noted a speedy transfer to Spain. Ronaldo, along with his cousin and brother-in-law [husband of Elma's sister], stayed at The Palms Place Hotel. The soccer player lived in room 57306, which cost 1,400 euros per night [at the 2009 exchange rate]. This is one of the most luxurious hotels in the city – it was constantly chosen by Michael Jackson, and MTV in 2007 hosted the Video Music Awards ceremony. On Friday evening, Ronaldo and his relatives went to the Rain nightclub. Of course, they went to the VIP area. There, Krish met 24-year-old Kathryn Mayorga, who came to have fun with her friend. In Vegas, she worked as a model, and also the hostess at the bar, a beautiful lady who communicates with her visitors so that they could order more alcohol. The Portuguese met the lady, took both a drink and danced with her. A video of the movements of Cristian since that day someone leaked The Sun, so that the football player was exactly there and was exactly familiar with Catherine. Next – what is known from the words of Mayorgi the police. Ronaldo exchanged phone numbers with the girl. As soon as she left the place to her friend, Krish wrote: "Hey, take your friends, go to our party". When the ladies went up to a nearby hotel, they saw a football player with a cousin and brother-in-law in a large jacuzzi right on the balcony, from where a gorgeous view of the night city opened up. Ronaldo invited the guests sports shorts and T-shirts to join the rest. Catherine was changing clothes in the bedroom and remained in her panties, when Krish came to her. For about 30 seconds, he begged to touch his penis, and after refusing to ask for a blowjob. "I laughed because I thought:" Is this a joke? ". This guy is famous and sexy, but he turned out to be a fucking loser and a douche, "Mayorga recalled her thoughts that night. Then the Portuguese offered a kiss. The girl agreed, but it only brought Krish. Catherine pushed Ronaldo away when he began to pester. At that moment one of his friends came in and asked if everything was fine. Mayorga quickly picked up the dress and replied that she was leaving. Footballer agreed after a pause. A friend left, and then Cristiano flew at her and threw him on the bed. The girl closed with two hands to defend herself, but Ronaldo was stronger. Footballer anally raped Catherine without a condom and lubricants while she screamed, "No, no, stop." After sex, Cristiano knelt: "I'm 99% good, but except for 1%." Mayorga asked if she should be afraid of AIDS or other diseases, but he replied: "No, I'm a professional athlete, I'm checked every three months."
June 13, 2009
Catherine called the police at 2:19. The department kept a record of her conversation and the report of the inspector. In it, he put the code 426: "Sexual abuse." When dealing with the police, the girl did not call Ronaldo by name and said "famous person" and "athlete". Mayorga did not even name the hotel where the crime occurred, but indicated only the street. After being interviewed, she was taken to the hospital at 4:00, where the signs of rape were taken. The hospital confirmed anal contusions and penetration into the rectum, and also reported that they found no traces of the assailant's sperm. Then the doctors took two swabs on the DNA of the abuser, gave them two antibiotic capsules and let them go home.
July 2009
Lawyer Mayorgi Mary Smith contacted Portuguese lawyer Carlos Osorio de Castro, who had advised Ronaldo on legal issues for many years. After the first letter, Cristiano connected some more specialists from California.
September 2009
Smith sent a questionnaire Ronaldo, his brother-in and cousin. The answer came via e-mail from the lawyer of Osorio de Castro. It Cristiano wrote that grossly engaged in anal sex with Catherine that all lasted 5-7 minutes, and the girl said "No", "Do not do this" and "I'm not that," but did not scream or call for help.
December 2009
Ronaldo sent a second version of the questionnaire. In it, he said about sex by mutual agreement that Mayorga did not talk about any inconvenience and did not pretend that something was wrong with her. Krish confirmed what the victim said in only two points: that she said "No" several times and that he apologized to Catherine after sex. At the same time, Carlos Osorio de Castro told the American legal team: "The clock is ticking, you need to decide how to act, and prepare for battle." In California, lawyers hired a private detective to keep an eye on Mayorga — to gather information about her personal life, gather information about parking, and sit under her windows. Later, the girl admitted in court that she quickly noticed the tail. "We sat at lunch with a friend, and some man looked at us and wrote something down. Couldn't be hiding! " Catherine remembered.
January 12, 2010
Mayorga and her lawyer met the Ronaldo team in Las Vegas, but Ronaldo himself was not there. Catherine was in the same room, the mediators in the next. "Her representative says that the client is in tears, that she is shocked and that she thinks that you don't care at all," De Kastre wrote to the Portuguese by SMS. "They haven't talked about money yet, but everything will be there." Ronaldo replied: "Good." 47 minutes after the first message, the lawyer dropped: "950 thousand dollars." "Is this a sum?" Asked Krish. "This is the first offer, it is 660 thousand euros. We will not accept it. Negotiations continue, "Osoriu kept the player informed. "Is that a lot?" Clarified Ronaldo. "I think so. I think we will close for less money, "De Castro assured him. "For much smaller ones!" Exclaimed the Portuguese. 12 hours after the beginning, the lawyer wrote Cristiano: "They agreed on 260 thousand euros. This also includes the costs of mediation, which we talked about, plus the costs of lawyers who legitimize the translation. I know that this is a lot of money, but it was the best way. " The agreement that Mayorga signed was 11 points. She was forbidden to talk about the incident to anyone, and Catherine had to assure that she had destroyed all the evidence about that night. For this, she received 375 thousand dollars. In 2010, Ronaldo in Real Madrid earned that amount in one week.
April 14, 2017
Der Spiegel journalists, through the Football Leaks plum website, besides the rape case file, got Catherine a letter to Ronaldo. She wrote to him personally to convey all the pain he had caused her. On six pages, the girl shouted at a football player: "You jumped on me from behind, and on your neck dangled white rosary !! What would God think of that !!! What would God have thought about you !!!" The lawyers coded the name of the girl, so she went everywhere like "Susan K." On the same day, the agency Gestifute responded to the material Der Spiegel. It represents the interests of Ronaldo, therefore, issued a press release: "This is a journalistic fiction. Report newspaper – lying, Cristiano will fight this by all means."
September 28, 2018
Mayorga first called the real name and gave an interview to Der Spiegel. Late in the evening, Cristiano had a relaxed live broadcast on instagram, and one of the subscribers asked about the accusations against Catherine. "Fake News. You want popularity at my expense. This is normal. People want to become famous, mentioning me. This is part of my job. It's all right, "Ronaldo replied.
September 29, 2018
Lawyer Krisha Christian Scherz responded to the interview with the girl. "This is an unacceptable message of suspicion in the field of privacy. We will demand a legal assessment of the newspaper's actions, "he said in an interview with Reuters.
October 2, 2018
Las Vegas police reopened the rape case. "We received a signal of sexual abuse on June 13, 2009. In drawing up the protocol, the victim did not provide the detectives with information about the crime scene of the incident or a description of the suspect. A medical examination was conducted. As of September 2018, the case has been re-launched. Our detectives are investigating the information provided by the victim. The investigation continues, other details will be disclosed later," the ministry's press service reported. Although the release text does not contain a word about Ronaldo or Mayorga, everything indicates that about them.
October 3, 2018
Cristiano first commented on the incident in writing. "I categorically deny all the charges against me. Rape is a heinous crime that contradicts my nature and everything I believe in. No matter how much I want to clear my name, I will not feed this whole performance, which was arranged in the media by people who want to promote themselves at my expense," the Portuguese said.
October 4, 2018
Lawyers Katherine staged a press conference on the situation. She herself was not the victim – she left the city to avoid unnecessary attention to the case. Leslie Stovall stated that they filed a lawsuit in a civil court to declare the non-disclosure agreement null and void. A football player has 20 days to respond or another reaction. Stovall said that at the beginning of the year, doctors revealed a post-traumatic stress disorder in Mayorga and attributed this to the alleged rape of Ronaldo. Another girl's lawyer, Larissa Droubisher, added that Catherine came to her emotionally fragile and scared. "She explained that after the attack in 2009, she experienced depression, obsessive thoughts about suicide, alcohol abuse and difficulties with her personal life and finding a job." Leslie told reporters that #MeToo had pushed the recognition of Mayorg. "Women who are not afraid, gave Catherine determination." He also said that in case of winning the case, Mayorga would return 375 thousand dollars, but the victim is ready for this. On the same day, it became known that Ronaldo would not take part in matches for the Portuguese national team until the end of 2018. O Jogo writes that this happened after the talk of the head coach Fernando Santos and the president of the federation Fernando Gomes, but CNN and the Associated Press link the call to the national team with the rape charges. In the evening, Cristiano supported Juventus. "In recent months, Ronaldo has demonstrated the highest level of professionalism and dedication, which everyone in our club appreciated. Events that took place almost 10 years ago will not change this opinion. It is shared by everyone who communicated with this great champion, "the Turin club tweeted. Sponsors responded to the situation. Nike representatives said they were deeply concerned about the accusations, and EA Sports said that they were monitoring the situation because they expected behavior on the cover and from the ambassadors who shared the company's values. EA Sports removed images of Ronaldo from social networks. Nevada law recognizes sexual violence as the second serious crime after a murder. In the event of proof of guilt, the offender may spend the rest of his days behind bars. Often, this is enough evidence and facts of one person. However, this type of crime does not fall under the expiration of the statute of limitations if it is correctly and promptly documented by the police. The United States and Portugal have had an extradition agreement for criminals since 1908, in 2005 the administration of Condoleezza Rice supplemented and updated it in the framework of the fight against terrorism. But even in the old version, rape comes third in the list of crimes after the murder and attempted murder. Extradition requires the approval of three instances – the Department of International Affairs of the US Department of Justice, the State Department Legal Counsel and the Court. But Ronaldo's lawyers will say that the player is being prosecuted because of world fame, and when extradited to the States, the local jury will be on Catherine's side because of her American passport. With any development of events, Cristiano will definitely not come to the USA and will answer any questions of the investigation in writing or via video link. The authorities of Portugal or Italy may refuse to extradite if they consider the matter politically motivated. And the extradition of one of the two most famous footballers on the planet will definitely cause an international scandal.
Based on Der Spiegel and Sports Illustrated