Date of birth
10 April 1992 (age 28)
Current team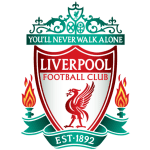 Liverpool
Current transfer fee
€ 85.000.000 / Max € 85.000.000
Biography and family
Biography
Sadio Mane is a Senegalese professional footballer who plays as a midfielder for the Premier League club Liverpool and the Senegal national team. Born in Sedhiou, Senegal, he grew up in an impoverished family in the small village of Bambali. He was inspired to pursue a career in football after he saw his country's team perform at their peak at the 2002 World Cup. He later made his debut for the French club Metz. Eventually, he joined the Red Bull Salzburg, an Austrian football club. He led them to win the Austrian Bundesliga as well as the Austrian Cup. He was later signed by Southampton, where he set a record the next year by scoring the fastest hat-trick. In 2016, he transferred to Liverpool for around 34 million euros. This made him the most expensive African player of that time. Mane also played for the Senegalese national team, helping them reach the quarter finals in the 2012 Olympic tournament. He played for the national team at the 2015 and 2017 Africa Cup of Nations as well.
Family
Sadio Mane was born on 10th April 1992 in Sedhiou Senegal. He grew up in a small village in Bambali, located in the south of Senegal. He lived with his uncle's family as his parents had lots of children already and could not provide financially for him. He endured an impoverished childhood but harbored big dreams for the future. He was inspired to pursue a career in football after he saw his country's national team perform at their best the 2002 World Cup. He is a devout Muslim.
Career
Club career
Early career
Born in Sédhiou, Sénégal, Mané started his career at the Académie Génération Foot, Senegalese football academy. Mané made his professional debut for Metz on 14 January 2012, coming on as a substitute for Kévin Diaz in the 75th minute of a 0–1 home defeat against Bastia in Ligue 2. He made 19 appearances in his first league season, 12 as a starter, and scored a solitary goal in a 2–5 loss to Guingamp at the Stade Saint-Symphorien on 4 May. Metz were relegated to the Championnat National at the end of the season.
Red Bull Salzburg
On 31 August 2012, Mané moved to Austrian Bundesliga side Red Bull Salzburg for the third biggest transfer fee that FC Metz had ever received. The fee was believed to be €4 million. He scored his first hat-trick for the club on 31 October, in a 3–1 away win at Kalsdorf in the third round of the Austrian Cup. On 27 October 2013, he netted his first hat-trick in the Austrian Bundesliga, during a 3–0 win away to Grödig. He scored another treble on 7 May 2014 as Salzburg won 7–0 at Horn in the cup semi-finals; the season ended with the team winning a domestic double. At the end of August 2014 Mané forced a transfer out of the club, by not coming to the training and to the most important game for Salzburg at that time to qualify for the Champions League.
Southampton
2014–15 season
On 1 September 2014, Mané transferred to Premier League side Southampton for £11.8 million, signing a four-year contract. He made his debut 22 days later in a 2–1 League Cup victory over Arsenal, winning the penalty for Southampton's first goal. He made his first league appearance for the club in another 2–1 victory over Queens Park Rangers on 27 September, starting and assisting Ryan Bertrand for the first goal of the game. He scored his first goal for the club in an 8–0 victory over Sunderland on 18 October, although this was subsequently credited as an own goal by Patrick van Aanholt. He did, however, score his first goal in his next game, a 1–0 win over Stoke City a week later. In December and January he scored in three successive matches, against Crystal Palace, Chelsea and Arsenal. Mané scored two late winning goals in 1–0 league victories at Queens Park Rangers on 7 February 2015 and at home to Crystal Palace on 3 March respectively. However, Mané had been dropped from Southampton's starting line-up for their 0–2 home defeat to Liverpool on 22 February as a punishment for being late to the stadium. On 16 May, during Southampton's final home match of the season, Mané scored three times in 2 minutes 56 seconds in a 6–1 win over Aston Villa to set a new Premier League record for the fastest hat-trick. The record had been held since 1994 by Robbie Fowler, who scored three against Arsenal in 4 minutes and 33 seconds. Mané finished the season with 10 goals from 32 appearances in all competitions.
2015–16 season
Mané began the 2015–16 season by registering two assists in the UEFA Europa League third qualifying round first leg match with Vitesse Arnhem at home and scoring in the return leg, as Southampton eased through to the next round 5–0 on aggregate. On 2 December, he took 39 seconds to open the scoring against Liverpool in the quarter-finals of the League Cup, but the Saints eventually lost 6–1 at home. On 2 January 2016, he was again dropped from the starting line-up by manager Ronald Koeman for a match at Norwich City when he turned up late for a pre-match meeting. He received a straight red card on 12 March at the end of a 2–1 win at Stoke City for a collision into Erik Pieters, although this was quickly overturned on appeal. Having failed to score in the league for over four months, Mané scored twice in a 3–2 victory over Liverpool on 20 March 2016, followed by five goals in the next five matches, including a hat-trick in a 4–2 victory against Manchester City on 1 May. He finished the season as Southampton's top scorer, with 15 goals in all competitions.
Liverpool
On 28 June 2016, Mané joined Liverpool for a transfer fee of £34 million on a five-year contract. The transfer fee made him the most expensive African player in history at the time. On 14 August, he made his Premier League debut for the Reds, scoring the fourth goal in a 4–3 away win against Arsenal. Having missed Liverpool's defeat at Burnley through a slight shoulder injury, Mane returned to the starting line-up against Burton Albion in the League Cup where he had two assists in a 5–0 win. On 19 December, Mané scored the only goal of the 227th Merseyside derby in added time against Everton at Goodison Park. On 11 February 2017, Mané scored two goals within two minutes against Tottenham Hotspur at Anfield, for Liverpool's first league win in 2017. On 20 April 2017, Mané was named in the PFA Team of the Year after scoring 13 league goals in his first season with Liverpool. Despite missing the latter part of the campaign through injury, Mané was awarded the Liverpool Player of the Season award on 9 May 2017. In the first match of the new season, on 12 August 2017, away to Watford, Mané scored Liverpool's first goal of the season in a 3–3 draw. He was named Premier League Player of the Month after scoring a goal in each of the Reds' three matches in August. On 9 September 2017, he was given a straight red card in the first half of a 5–0 loss to Manchester City for a high boot against goalkeeper Ederson, resulting in a three-match ban. Mané, Mohamed Salah, Roberto Firmino and Philippe Coutinho made up a prolific attacking quartet dubbed the "Fab Four" and "Fab Three" after the mid-season exit of the latter. On 14 February 2018, Mané scored his first hat-trick for Liverpool in a 5–0 away win against Porto in the round of 16 first leg of the 2017–18 UEFA Champions League. In doing so, he became only the second player to score an away hat-trick for the club in Europe. Later, with a goal in the 3–0 win over Bournemouth on 14 April, he overtook Demba Ba's record of 43 to become the highest scoring Senegalese in Premier League history. On 26 May, during the 2018 UEFA Champions League Final against Real Madrid, Mané scored Liverpool's equalizing goal in a 3–1 defeat. In doing so, he became the first Senegalese player to score in the final of the competition. His goal was also his 10th for the campaign which saw Liverpool become the first team in history to have three players score 10+ goals in a single Champions League season, with Mané achieving the milestone alongside fellow forwards Salah and Firmino. On 22 November 2018, Mané signed new long-term deal with The Reds. On 10 March 2019, Mané scored twice in a 4–2 win over Burnley, the second of which was his 50th competitive goal for Liverpool. His goals also saw him become only the fifth Liverpool player to score in six consecutive home Premier League appearances after Michael Owen, Fernando Torres, Luis Suárez and Salah. Three days later, he scored twice more in a 3–1 win over Bayern Munich to help Liverpool progress to the quarter-finals of the Champions League. In doing so, he became the club's record goalscorer away from home in the competition with seven goals to his name. During Liverpool's next match, he broke another of Ba's records to become the Senegalese player with the most goals scored in a single Premier League season, after scoring his 17th goal for the campaign in a 2–1 win over Fulham. On 20 April, he was one of six players nominated for the PFA Players' Player of the Year award alongside teammate Virgil van Dijk. He was also named in the PFA Team of the Year alongside Liverpool teammates, Trent Alexander-Arnold, Andrew Robertson and van Dijk. On the final day of the domestic campaign, Mané scored twice in a 2–0 win over Wolverhampton Wanderers. His brace took him to 22 goals for the campaign which saw him share the Premier League Golden Boot award with Salah and Arsenal's Pierre-Emerick Aubameyang.
National career
Mané was part of the Senegal team at the 2012 Olympic tournament, and started every match as they advanced through Group A as runners-up to Great Britain before losing 4–2 after extra time in the quarter-finals to eventual champions Mexico. Mané was ruled out of the Senegalese squad for the 2015 Africa Cup of Nations after suffering a calf injury in Southampton's 2–0 win against Arsenal on 1 January 2015. He later returned to the squad, and started in their final two group matches against South Africa and Algeria in a group stage exit. Mané represented Senegal at the 2017 Africa Cup of Nations in Gabon and scored a goal in each of the nation's opening two games, 2–0 wins against Tunisia and Zimbabwe. After a goalless draw in the quarter-final clash against Cameroon, he missed in the penalty shootout as Senegal were eliminated. In May 2018, he was named in Senegal's 23-man squad for the 2018 FIFA World Cup in Russia. He scored the opening goal in a 2–2 draw against Japan in the group stage.
Awards and achievements
Awards
x 1
Premier League (Winner)
2019/2020
x 1
Premier League (2nd Place)
2018/2019
x 1
Bundesliga (Winner)
2013/2014
x 1
Bundesliga (2nd Place)
2012/2013
x 1
Cup (Winner)
2013/2014
x 2
Community Shield (2nd Place)
2020/2021, 2019/2020
x 1
Africa Cup of Nations (2nd Place)
2019 Egypt
x 1
UEFA Champions League (Winner)
2018/2019
x 1
UEFA Champions League (2nd Place)
2017/2018
x 1
UEFA Super Cup (Winner)
2019/2020
x 1
FIFA Club World Cup (Winner)
2019 Qatar
x 1
Audi Cup (2nd Place)
2017
x 1
Premier League Asia Trophy (Winner)
2017
Achievenements
x 3
CAF Team of the Year
2015, 2016, 2018
x 2
PFA Team of the Year
2016–17 Premier League, 2018–19 Premier League
x 2
Premier League Player of the Month
August 2017, March 2019
x 1
Liverpool Players' Player of the Year
2016–17
x 1
Liverpool Player of the Year
2016–17
x 1
FIFA FIFPro World XI 4th team
2018
x 1
Premier League Golden Boot
2018–19
Philanthropy, commercial and social activities
Philanthropy
Mane is known for his charitable activities – in his village he began the construction of a hospital, and also spent about € 200 thousand to build a local school. "This is a project that is close to my heart. Construction began this summer, and every two weeks I get photos that show me the progress of the work. I hope that in a month everything will be ready. You know, in Africa, governments often forget about villages. When I lived in Bambali, I had only one obsession – to go to Dakar to become a professional football player. Now I want the teenagers who grew up in Bambali to stay there", added the Senegalese.
Добавить в Словарь

Новый список слов для Английский -> Русский…
Создать новый список слов…

Копировать
Commercial and social activities
It turns out that cleaning the toilets is not at all shameful, even for the rich and famous. Recently, one of the most famous football players in the world showed this by his example, reports Umma magazine.
This man was a football player, "Liverpool" Sadio Mans. He explained how a video appeared on the Web in which he was washing the toilet in a mosque. "I am a Muslim, I pray five times a day, I try to do it in a mosque. Once I went there and met my good friend from Ghana. I invited him to drink tea at home after the prayer, but he said: "No, I have to work, I need to wash the toilets in the mosque." I told him that we can do this together. At that moment someone took us down. I asked him not to upload videos to the Internet. That man swore that he would not do it, but the next day it appeared on the web. However, it is scary. For me, this is normal. I come from a small village (Bambali, south of Senegal). My father was the imam of the village. He died when I was 11, I was raised by my mother, uncle and grandmother. In my youth I went to work in the fields where they grow rice and peanuts. I continue to do this when I return home every summer … Humility is an important value in the village: we are silent and listen to the elders when they speak, "says Mane Sport Witness with reference to L'Equipe.
December 1, 2018
Interviews, opinions and scandals
Interviews
How does it feel to be a Liverpool player?
"Today is a big day and I am very happy to sign for one of the biggest clubs in Europe. It's a club that has won a lot of trophies and has a big history. Now I am looking forward to meeting all the staff and my teammates and starting the season."
Jürgen Klopp saw what you were capable of at very close quarters in March when Southampton played against Liverpool. What are your memories of that day and the two goals you scored?
"I remember we beat Liverpool 3-2 and I was happy to score two goals for my team. But now that is behind me and I am looking forward to my new challenge and being ready for the next season."
Do you think those goals and that performance from you were key in Jürgen Klopp wanting to sign you?
"I don't know, really. I knew Liverpool were interested in me, I had some [other] opportunities, but I think for me this is the right club, the right coach and the right moment to change. I am very happy to be a part of Liverpool Football Club."
You say it's the right club and the right manager as well, what conversations have you had with Jürgen Klopp so far? What's he said to you?
"I spoke with him and he played a big role in my coming to Liverpool. I want to thank him for all the confidence [in me] and I am looking forward to working harder, to giving my best for the club."
What has he said he expects of you as a Liverpool player?
"He said he wanted me to come to play for Liverpool. I didn't even have to ask myself, I said straight away 'yes, I am interested' because I know Liverpool. I am convinced Liverpool are the right club for me with the right coach."
What was life like growing up in Senegal with your dreams of playing football one day for a big club like this?
"Yes, it was my dream. It was my dream to play for a big club. Today I am at Liverpool and I am very happy to be a part of it. Now I am looking forward to working hard and giving my best for the club."
You secured a very famous hat-trick record [against Aston Villa in May 2015]. You said that was the best day of your life – how does this compare with that day?
"I can say it was the best day in my life, especially because the team won and it was important for us to win the game, as well as being a striker and scoring goals is important so I was very happy. But today is now the best day of my life!"
Finally, a message to Liverpool fans: what can you promise them, what are you looking forward to giving them as a Liverpool footballer?
"Just that I want to say to the fans be confident. I think this season will be special. I am excited to meet all the guys and enjoying the season. I am looking forward to playing with the great players like Sturridge, Coutinho, Lallana and James [Milner]."
Scandals
Rough foul Mané became the key moment in the central match of the fourth round of the Liverpool-City submarine. Senegalese in an attempt to get to the ball hit his foot in the face of the Brazilian, sending him to the infirmary. Mané himself saw a red card in front of him and left the field. After that, Liverpool missed four goals, suffered a major defeat under the leadership of Klopp. However, Mané does not promise that next time will not go to such a hard joint. He simply expressed the hope that he could get to the ball first.
"I think next time I'll get to the ball first. I had no intention of injuring the goalkeeper. Bad story, I wish him health. There was a fight for the ball. I honestly tried to reach him and did not want to get into Ederson. I am not such a player. I apologized to him. It happens, this is part of football, now I can't change anything, "said Mané.
Senegalese was penalized by a three-match suspension.
September 15, 2017
Statistics
Club statistics
| | | | | | | | |
| --- | --- | --- | --- | --- | --- | --- | --- |
| League | Season | Club | Apps | Goals | Assists | Min. played | Cards (Y/S/R) |
| Premier League | 2020/2021 | Liverpool | 5 | 4 | 1 | 440 | 2/0/0 |
| Premier League | 2019/2020 | Liverpool | 35 | 18 | 7 | 2755 | 3/0/0 |
| Premier League | 2018/2019 | Liverpool | 36 | 22 | 1 | 3086 | 2/0/0 |
| Premier League | 2017/2018 | Liverpool | 29 | 10 | 7 | 2207 | 3/0/1 |
| Premier League | 2016/2017 | Liverpool | 27 | 13 | 5 | 2247 | 4/0/0 |
| Premier League | 2015/2016 | Sadio Mané | 37 | 11 | 6 | 2606 | 5/1/1 |
| Premier League | 2014/2015 | Sadio Mané | 30 | 10 | 0 | 2135 | 5/0/0 |
| Bundesliga | 2014/2015 | Salzburg | 4 | 2 | 0 | 295 | 1/1/0 |
| Bundesliga | 2013/2014 | Salzburg | 33 | 13 | 0 | 2521 | 6/0/1 |
| Bundesliga | 2012/2013 | Salzburg | 26 | 16 | 0 | 2123 | 7/1/0 |
| Ligue 2 | 2011/2012 | Sadio Mané | 19 | 1 | 0 | 1171 | 4/0/0 |
| | | | | | | | |
| --- | --- | --- | --- | --- | --- | --- | --- |
| League | Season | Club | Apps | Goals | Assists | Min. played | Cards (Y/S/R) |
| League Cup | 2020/2021 | Liverpool | 0 | 0 | 0 | 0 | 0/0/0 |
| League Cup | 2019/2020 | Liverpool | 0 | 0 | 0 | 0 | 0/0/0 |
| FA Cup | 2019/2020 | Liverpool | 1 | 0 | 0 | 90 | 1/0/0 |
| League Cup | 2018/2019 | Liverpool | 1 | 0 | 0 | 71 | 0/0/0 |
| FA Cup | 2018/2019 | Liverpool | 0 | 0 | 0 | 0 | 0/0/0 |
| League Cup | 2017/2018 | Liverpool | 0 | 0 | 0 | 0 | 0/0/0 |
| FA Cup | 2017/2018 | Liverpool | 2 | 0 | 0 | 155 | 0/0/0 |
| League Cup | 2016/2017 | Liverpool | 2 | 0 | 0 | 180 | 0/0/0 |
| FA Cup | 2016/2017 | Liverpool | 0 | 0 | 0 | 0 | 0/0/0 |
| League Cup | 2015/2016 | Sadio Mané | 2 | 3 | 0 | 155 | 0/0/0 |
| FA Cup | 2015/2016 | Sadio Mané | 1 | 0 | 0 | 90 | 1/0/0 |
| League Cup | 2014/2015 | Sadio Mané | 2 | 0 | 0 | 143 | 1/0/0 |
| Cup | 2014/2015 | Salzburg | 1 | 1 | 0 | 90 | 0/0/0 |
| Cup | 2013/2014 | Salzburg | 4 | 5 | 0 | 345 | 0/0/0 |
| Cup | 2012/2013 | Salzburg | 3 | 3 | 0 | 270 | 1/0/0 |
| Coupe de la Ligue | 2012/2013 | Sadio Mané | 1 | 0 | 0 | 88 | 0/0/0 |
| | | | | | | | |
| --- | --- | --- | --- | --- | --- | --- | --- |
| League | Season | Club | Apps | Goals | Assists | Min. played | Cards (Y/S/R) |
| UEFA Champions League | 2020/2021 | Liverpool | 1 | 0 | 0 | 60 | 0/0/0 |
| Club Friendlies | 2020 | Liverpool | 3 | 1 | 0 | 171 | 0/0/0 |
| UEFA Champions League | 2019/2020 | Liverpool | 8 | 2 | 1 | 631 | 2/0/0 |
| UEFA Super Cup | 2019/2020 | Liverpool | 1 | 2 | 0 | 103 | 0/0/0 |
| FIFA Club World Cup | 2019 Qatar | Liverpool | 2 | 0 | 0 | 142 | 1/0/0 |
| Club Friendlies | 2019 | Liverpool | 0 | 0 | 0 | 0 | 0/0/0 |
| UEFA Champions League | 2018/2019 | Liverpool | 13 | 4 | 1 | 1152 | 2/0/0 |
| Club Friendlies | 2018 | Liverpool | 2 | 0 | 0 | 108 | 0/0/0 |
| UEFA Champions League | 2017/2018 | Liverpool | 13 | 10 | 2 | 1117 | 2/0/0 |
| Club Friendlies | 2017 | Liverpool | 2 | 0 | 0 | 90 | 0/0/0 |
| Club Friendlies | 2016 | Liverpool | 5 | 0 | 0 | 230 | 0/0/0 |
| UEFA Europa League | 2015/2016 | Sadio Mané | 3 | 1 | 0 | 265 | 0/0/0 |
| UEFA Champions League | 2014/2015 | Salzburg | 3 | 0 | 0 | 260 | 0/0/0 |
| Club Friendlies | 2014 | Salzburg | 1 | 1 | 0 | 84 | 0/0/0 |
| UEFA Champions League | 2013/2014 | Salzburg | 2 | 0 | 0 | 172 | 1/0/0 |
| UEFA Europa League | 2013/2014 | Salzburg | 11 | 5 | 0 | 864 | 2/1/0 |
National statistics
| | | | | | | | |
| --- | --- | --- | --- | --- | --- | --- | --- |
| League | Season | National team | Apps | Goals | Assists | Min. played | Cards (Y/S/R) |
| Africa Cup of Nations | 2019 | Senegal | 6 | 3 | 1 | 570 | 2/0/0 |
| Friendlies | 2019 | Senegal | 2 | 1 | 0 | 104 | 0/0/0 |
| WC Qualification Africa | 2018 | Senegal | 7 | 2 | 0 | 629 | 2/0/0 |
| World Cup | 2018 | Senegal | 3 | 1 | 0 | 270 | 0/0/0 |
| Friendlies | 2018 | Senegal | 3 | 0 | 0 | 258 | 1/0/0 |
| Africa Cup of Nations | 2017 | Liverpool | 0 | 0 | 0 | 0 | 0/0/0 |
| Africa Cup of Nations | 2017 | Senegal | 3 | 2 | 0 | 300 | 0/0/0 |
| Friendlies | 2017 | Senegal | 2 | 1 | 0 | 115 | 0/0/0 |
| Africa Cup of Nations | 2015 | Senegal | 2 | 0 | 0 | 156 | 0/0/0 |
| Friendlies | 2015 | Senegal | 3 | 0 | 0 | 270 | 0/0/0 |
| WC Qualification Africa | 2014 | Senegal | 8 | 2 | 0 | 674 | 1/0/0 |
| Olympics | 2012 | Senegal U23 | 4 | 0 | 0 | 383 | 1/0/0 |