Full name
Neymar da Silva Santos Júnior
Date of birth
5 February 1992 (age 28)
Birth place
Mogi das Cruzes
Current team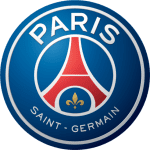 PSG
Current transfer fee
180,000,000 €
Immediate family
Father: Neymar Da Silva Sr , Mother: Nadine Santos , Siblings: Rafaella Beckran (
See Biography
)
Biography and family
Biography
Neymar da Silva Santos Júnior was born in Mogi das Cruzes, São Paulo, to Neymar Santos Sr. and Nadine da Silva. He inherited his name from his father, who is a former footballer and became his son's advisor as Neymar's talents began to grow. Neymar comments on his father's role: "My father has been by my side since I was little. He takes care of things, my finances and my family." Growing up, Neymar combined his love of futsal with street football.
In 2003, Neymar moved with his family to São Vicente, where he began playing for youth side Portuguesa Santista. Then, later in 2003, they moved to Santos, where Neymar joined Santos FC. With the success of his youth career and added income, the family bought their first property, a house next to the Vila Belmiro. Their quality of family life improved, as at age 15, Neymar was earning 10,000 reais per month and at 16, 125,000 reais per month. At 17, he signed his first full professional contract, was upgraded to the Santos first team, and began signing his first sponsorship deals.
Career
Club career
Santos
Youth
Neymar began playing football at an early age and he was soon spotted by Santos FC who offered him a contract in 2003, where he was inducted into their youth academy, which has, in the past, produced Brazilian internationals like Coutinho, Clodoaldo, Diego, Elano and Alex. He also joined the likes of Pepe, Pelé and Robinho in starting out his career at the club, nicknamed Peixe. While in the youth academy, Neymar met Paulo Henrique Ganso, becoming good friends in the process. Aged 14, Neymar travelled to Spain to join the Real Madrid youth team, at the time when Real had stars like Ronaldo, Zinedine Zidane, David Beckham, Roberto Carlos and Robinho.
2009: Debut season
Neymar made his professional debut on 7 March 2009, despite being only 17 years old; he was brought on for the last thirty minutes, in a 2–1 win against Oeste. The following week he scored his first goal for Santos against Mogi Mirim. One month later, on 11 April, Neymar scored the decisive goal in a 2–1 win against Palmeiras in the 2009 Campeonato Paulista semi-final first leg. In the final, however, Santos suffered a 4–2 aggregate defeat to the Corinthians. In his first season, Neymar racked up 14 goals in 48 games.
2010: Campeonato Paulista success
Neymar continued his ascendancy in 2010, and, on 15 April 2010, he scored five goals for Santos in an 8–1 rout of Guarani in the qualifying stages of the Brazilian Cup. Following the 2010 Campeonato Paulista in which Neymar scored 14 goals in 19 games, the club were crowned champions after a 5–5 aggregate win over Santo André in the finals. Neymar was subsequently given the award for the best player in the competition. Neymar's performances for Santos have drawn comparisons to other Brazilians, including Robinho and Brazilian legend Pelé.
In 2010, Santos rejected a £12 million bid for him from English Premier League team West Ham United, and later an offer from another English club, Chelsea, reported to be in the region of £20 million. Despite Santos unwillingness to sell and Neymar himself insisting "I'm focused only on Santos", his agent, Wagner Ribeiro, indicated that Neymar's career was elsewhere, stating "He wants to become the best player in the world. The chances of him doing that while playing in Brazil are zero." Although one year later Neymar admitted, in an interview with the Daily Telegraph, that he had been happy with Chelsea's interest in him as it was a "dream" of his "to play in Europe", while also stating that at the time it had been the right decision to stay in Brazil.
On 30 November 2010, Santos sold a 5% share of future transfer fees that he would receive to an investment group, Terceira Estrela Investimentos S.A. (TEISA), for R$ 3,549,900 (€1.5 million). The previous year, his family had sold a 40% stake in Neymar's sporting rights to the DIS Esporte group who had been a long-term strategic partner of Santos' football club.
Despite his first two seasons being highly successful, having ended the 2010 season with an impressive 42 goals in 60 games, problems had been identified, namely Neymar's apparent taste for diving when tackled, rather than attempting to continue his run, and his attitude. The latter came to the forefront during a match with Atlético Goianiense, on 15 September 2010, when the Santos' manager, Dorival Júnior, appointed another player to take the penalty awarded for a foul on Neymar. His decision was based on the fact that Neymar had missed a crucial penalty during the Copa do Brasil final of that year, even if Santos went on to win. Reacting to this, Neymar turned his back on his manager, had to be calmed down by a linesman and argued with his captain, Edu Dracena. The fallout from this event was that Dorival Júnior wished to have Neymar suspended for two weeks, but the board sided with the player and promptly sacked the manager. Despite Neymar's apologies over the incident, some doubts still remain about his attitude. In December 2010, aged just 18, Neymar came third for the 2010 South American Footballer of the Year, behind Andrés D'Alessandro and Juan Sebastián Verón.
2011: Puskás Award
Neymar scored six goals during Santos run to the 2011 Copa Libertadores Finals, tying him for third top goalscorer, including the clinching goal of Santos' 4–3 aggregate win over Cerro Porteño in the semi-finals. In the two-legged final, Santos faced Uruguayan side Peñarol and drew the first leg 0–0 in Montevideo. At home in the second leg, Neymar opened the scoring in the 46th minute as Santos held on for a 2–1 win and Neymar won Man of the Match honours. The win brought Santos their first Copa Libertadores triumph since 1963, when Brazilian legend Pelé was playing for the club.
In September 2011, Santos club president Luís Ribeiro threatened to report Real Madrid to FIFA following reports that they had attempted to sign Neymar to a pre-contract agreement, and denied that such an agreement was in place. On 9 November 2011, Neymar and Santos agreed to a contract extension that would see the player stay with the club until after the 2014 World Cup in Brazil. The deal reportedly increased Neymar's wages by 50%, to the levels that top European clubs would be paying him. On 14 December 2011, Neymar scored the opening goal for Santos as they defeated Kashiwa Reysol 3–1 in the semi-finals of the FIFA Club World Cup at the Toyota Stadium in Toyota, Japan, but failed to score against Barcelona in the final on 18 December 2011, where Santos were defeated 4–0, finishing as runners-up in the competition. He won the 2011 FIFA Puskás Award for scoring a solo goal in the Brasileirão Série A against Flamengo, in a 5–4 loss. On 31 December 2011, he won the 2011 South American Footballer of the Year award for the first time, by a record margin, following in the footsteps of Diego Maradona, Romário, Pelé and Zico.
2012: South America's best player
On 5 February 2012, when he turned 20, Neymar scored his 100th goal as a professional football player, against Palmeiras in the Campeonato Paulista. On 25 February 2012 – he scored two goals, one of which was from 25-yards – and created two assists to help his side to a 6–1 win over Ponte Preta. On 7 March 2012, Neymar netted a hat-trick as Santos saw off Brazilian rivals Internacional 3–1 in the Copa Libertadores Group stage match. On 29 March, he scored a brace against Guaratinguetá in a 5–0 victory. In the fixture against São Paulo on 29 April 2012, Neymar scored a hat-trick with the match ending 3–1. Thereafter, he went on to score twice in the first and second legs in the 2012 Campeonato Paulista Finals against Guarani, which ended 7–2 on aggregate. Neymar finished the 2012 Campeonato Paulista with 20 goals and was voted the Best player and Best Forward, and Santos were crowned champions. He was joint top scorer in the Copa Libertadores with eight goals, after Santos were beaten over two legs by eventual champions Corinthians in the semi-finals.
On 25 August 2012, he scored a brace in the 2–1 away win at Palmeiras. On 3 November 2012, in the Brasileiro Série A away fixture at Cruzeiro, Neymar scored a hat-trick and assisted Felipe Anderson's goal, to help his side to a 4–0 win. Neymar finished off the 2012 season in style, first setting-up Victor Andrade's equaliser, then scoring twice, to give Santos a 3–1 home win over Palmeiras on 1 December 2012. Neymar was voted the Best Player of the 2012 Recopa Sudamericana, Neymar scoring in the second leg to win the title 2–0 on aggregate. He finished the 2012 Campeonato Brasileiro Série A with 14 goals and being voted the Best forward. Neymar finished the 2012 season, being award the Golden Ball, Arthur Friedenreich Award and Armando Nogueira Trophy. He was one of three finalists in the 2012 FIFA Puskás Award and finished runners-up behind Miroslav Stoch. He won the 2012 South American Footballer of the Year, retaining his award and winning it ahead of the likes of Ronaldinho. Reports emerged in 2011 that Santos reached an agreement with Barcelona to sign him at a later stage. Neymar, however, rejected this in an interview, saying that he had "no agreement with Barcelona or anyone else".
2013: Final season
Neymar started the 2013 Campeonato Paulista scoring twice in the first match, which ended a 3–1 win over São Bernardo on 19 January 2013. Four days later on 23 January 2013, Neymar scored again against Botafogo in a 3–0 win. On 3 February 2013, in the Paulista fixture against São Paulo, where Santos won 3–1, with Neymar scoring and making two assists. On 18 March 2013, Neymar told that he had a "dream of playing in Europe, for a big club like Barcelona, Real Madrid and Chelsea." But he went on to say, "There's no point in speculating when I'll leave Santos. I'll leave when I want to."
Neymar scored all four goals, had another disallowed and hit the post as Santos beat União Barbarense 4–0 in the Paulista on 13 April. On 25 April 2013, his agent and father revealed that Neymar intended to leave for Europe before the 2014 FIFA World Cup. Ahead of his last match for Santos, on 26 May against Flamengo, Neymar was in tears during the national anthem.
Barcelona
On 24 May 2013, Santos announced that they had received two offers for Neymar. The following day, Neymar announced he would sign with Barcelona on 27 May 2013 and join the team after playing in the 2013 FIFA Confederations Cup. Neither Neymar nor the clubs released details on the transfer fee or personal terms, save to say he signed a five-year deal. On 3 June 2013, Neymar was unveiled by Barcelona after passing medical tests and signing a contract that would keep him at the club through June 2018.
Neymar was presented at the Camp Nou in front of 56,500 fans, a record turnout for a Brazilian player. Club vice-president Josep Maria Bartomeu initially said Neymar's transfer fee was €57.1 million and his release clause set at €190 million. Barcelona's doctor suggested he might need to gain weight to be able to cope physically in Spanish football.
Transfer investigation
In January 2014, the prosecutor's office in Madrid began investigating the transfer fee that Barcelona paid for Neymar. The documents submitted to the authorities on request contained contradictory information. On 23 January 2014, Rosell resigned from his position as president. A day later, the details of the transfer were revealed by Barcelona; the transfer had in fact cost them €86.2 million (£71.5 million), with Neymar's parents confirmed to have received a €40 million sum. In the aftermath, Barcelona and Bartomeu were charged with tax fraud.
2013–14: Adapting to Spain
On 30 July 2013, Barcelona drew 2–2 against Lechia Gdańsk in a pre-season friendly; Neymar made his unofficial debut when he came on as a substitute. He scored his first goal for the club in a 7–1 win against a Thailand XI on 7 August.
Neymar made his competitive debut for Barcelona during the opening game of the 2013–14 La Liga season as a 63rd-minute substitute for Alexis Sánchez in a 7–0 win against Levante. On 21 August, he scored his first competitive goal for the club in the first leg of the 2013 Supercopa de España against Atlético Madrid: seven minutes after coming on as a substitute for Pedro, he headed Dani Alves' cross to equalise in a 1–1 draw at the Vicente Calderón Stadium as Barcelona won on the away goals rule for his first trophy at the club. On 18 September, he made his UEFA Champions League debut, assisting a Gerard Piqué goal as Barça beat Ajax 4–0 in their opening match of the 2013–14 tournament.
Six days later, Neymar scored his first goal in La Liga in Barcelona's 4–1 defeat of Real Sociedad at Camp Nou. On 26 October, he made his first El Clásico appearance, scoring the opening goal and assisting the team's winning goal scored by Alexis Sánchez as Barcelona beat Real Madrid 2–1 at Camp Nou. On 11 December, Neymar recorded his first three Champions League goals as he scored a hat-trick in a 6–1 win over Celtic in Barcelona's final Group H match.
2014–15: The treble and individual success
On 13 September 2014, after appearing as a substitute, Neymar scored his first two goals of the 2014–15 season, helping Barcelona beat Athletic Bilbao 2–0. On 27 September, he scored a hat-trick against Granada in a 6–0 win and scored in his next three La Liga matches, including the opening goal in a 1–3 loss to Real Madrid at Estadio Santiago Bernabéu.
On 24 January 2015, Neymar scored twice and assisted two more goals in a 6–0 win at Elche. On 28 January, he scored his 20th goal of the season in a 3–2 Copa del Rey quarter-final win over Atlético Madrid. On 4 March, Neymar scored twice in Barcelona's 3–1 Copa del Rey semi-final win over Villarreal to qualify the club for its 37th Spanish Cup final. On 21 April, Neymar took his tally to 30 goals for the season by scoring twice in Barcelona's 2–0 Champions League quarter-final win over Paris Saint-Germain.
In May, the closing month of the season, Neymar scored the last goal in a 3–0 win against Bayern Munich in the first leg of the Champions League semi-final. A week later, he scored both the team's goals in a 3–2-second leg defeat at the Allianz Arena to ensure Barça would qualify for the 2015 UEFA Champions League Final. He also opened the scoring with a header in a 2–0 league win versus Real Sociedad, a result which gave Barça a four-point lead over Real Madrid with only two matches remaining.
After securing the league title on 17 May with a 1–0 win over Atlético Madrid at the Vicente Calderón, Barcelona defeated Athletic Bilbao 3–1 at Camp Nou in the 2015 Copa del Rey Final on 30 May, with Neymar scoring the second goal for Barça. With Barcelona's victory likely, he performed tricks with the ball in the final stages of the game, which was deemed unsporting by opponent Andoni Iraola. Barcelona manager Luis Enrique claimed that it had to be understood that such behaviour was acceptable in Brazil, while Neymar himself did not apologise.
On 6 June 2015, Neymar scored the third goal for Barça in the 3–1 Champions League Final defeat of Italian champions Juventus at Berlin's Olympiastadion, ensuring the club won its fifth European Cup. This made Barcelona the first club in history to win the treble of domestic league, domestic cup and European Cup twice. On a personal note, he became the eighth player in football's history to win both the Copa Libertadores and the UEFA Champions League, and the first player to score in final victories in both competitions.
Neymar ended the season with 39 goals in all competitions and 10 in the Champions League, making him joint highest scorer with Cristiano Ronaldo and teammate Lionel Messi in the latter competition. He was the first player apart from those two to top the competition's scoring list, since compatriot Kaká in 2006–07. Barcelona's attacking trio of Messi, Luis Suárez and Neymar, dubbed "MSN", ended with 122 goals, the most in a season for an attacking trio in Spanish football history.
2015–16: Domestic double
Due to having the mumps, Neymar was expected to miss the 2015 UEFA Super Cup and the 2015 Supercopa de España. On 17 October, Neymar scored four goals in Barcelona's 5–2 home win over Rayo Vallecano in La Liga, taking his total to eight goals for the season. On 21 November, Neymar scored one and provided a back heel assist for Andrés Iniesta in Barcelona's 4–0 away win against Real Madrid. He scored twice in a 4–0 home win over Real Sociedad on 28 November, taking his La Liga total to 14 goals in 12 games. On 30 November, Neymar was shortlisted for the 2015 FIFA Ballon d'Or alongside Messi and Ronaldo, and subsequently came third. On 22 May 2016, Neymar scored a late goal in Barcelona's 2–0 extra time win over Sevilla in the 2016 Copa del Rey Final at the Vicente Calderón, as the club celebrated winning the domestic double for the second consecutive season, following their treble victory from the previous season. The front three of Messi, Suárez and Neymar finished the season with 131 goals, breaking the record they had set the previous year for most goals by an attacking trio in a single season.
2016–17: Final season
Neymar was the protagonist of the 6–1 victory over Paris Saint-Germain in the 2016–17 UEFA Champions League round of 16, scoring two goals and assisting the decisive goal of Sergi Roberto during the closing seven-minute sequence. Overcoming the 4–0 loss to PSG in the 1st leg from 14 February 2017, this 2nd leg match became the biggest comeback in Champions League history.
On 2 April 2017, Neymar scored his 100th goal for Barcelona in his 177th appearance for the club, netting in a 4–1 win over Granada. On 27 May, Neymar scored in the 2017 Copa del Rey Final, his 105th goal for the club, as Barcelona defeated Alavés 3–1 at the Vicente Calderón in Madrid.
Paris Saint-Germain
On 3 August 2017, Barcelona announced that Neymar's legal representatives made a payment of €222 million to the club, equal to the release clause of his contract, which constituted the most expensive transfer ever. The club informed UEFA so that they can determine any disciplinary responsibilities that may arise from this case. According to the BBC, in Spain, the release clause must be activated by the footballer himself. The situation was unusual, in that the fee was paid to the club directly, after La Liga had refused to receive the payment. Usually, the buyout clause is deposited with La Liga in order to release the player from his contract, and the league then passes the money to the selling club. However, La Liga rejected the payment—citing violation of Financial Fair Play (FFP) rules by PSG, who are backed by money from Gulf state Qatar.
Neymar joined French club Paris Saint-Germain on a contract that would run until 2022. He was offered the number 10 jersey by Javier Pastore as a "welcome gift".
Contract breach lawsuit
On 27 August 2017, FC Barcelona filed a lawsuit against Neymar, demanding he return the contract renewal bonus he received as well as €8.5 million in damages and an additional 10% for the arrears. They claimed they are owed money that Neymar received as part of a renewal bonus when he signed a new contract in 2016. The club also requested Paris Saint-Germain to take on the responsibility for the payment of the fees if the player cannot do so himself. Neymar's lawyers announced that they will contest the case.
2017–18: Debut season and treble
He made his debut for Les Rouge-et-Bleu on 13 August, netting a goal for himself and also setting up another in a 3–0 away victory over Guingamp. Neymar added two more goals to his tally in the next Ligue 1 fixture against Toulouse. Forming a prolific attacking trio alongside teenage French prodigy Kylian Mbappé and Uruguayan striker Edinson Cavani, Neymar scored one each in PSG's two opening games of the 2017–18 UEFA Champions League group stage, with the team winning 5–0 at Celtic and 3–0 at home over Bayern Munich respectively.
During a 3–0 defeat of rivals Olympique de Marseille on 25 February 2018, Neymar fractured the fifth metatarsal bone in his right foot. He travelled to Belo Horizonte and underwent a successful operation on his foot. He failed to make another appearance for PSG while recovering from the injury, and consequently ended his first season in Paris with 28 goals in 30 matches.
2018–19: Injury and league title
On 12 August 2018, Neymar scored PSG's opening league goal of the 2018–19 season in a 3–0 win over Caen at Parc des Princes. Neymar scored from a penalty in his next game as PSG won 3–1 against Guingamp in Ligue 1. In the following league game, the front three of Neymar, Mbappé and Cavani all scored in a 3–1 win over Angers at home, with Neymar scoring from Mbappé's cut back and setting up Cavani to score the opener.
On 3 October 2018, Neymar scored a hattrick in a 6–1 win over Red Star Belgrade in a Champions League group stage fixture. He suffered a foot injury in late January 2019 that kept him out of his side's Champions League round of 16 tie against Manchester United F.C. After United eliminated PSG, Neymar went on Instagram insulting video review officials for awarding a stoppage-time penalty to United. UEFA banned Neymar for three matches for the insult.
On 27 April 2019, Neymar scored in the 2019 Coupe de France Final against Rennes, but Rennes made a comeback and won on penalties. After the match, Neymar was caught on video appearing to punch a spectator in the face. The spectator had been filming and insulting PSG players. PSG said they supported Neymar "100 percent" over the incident. Neymar admitted he was wrong, but argued that neither he nor anyone else could have stayed indifferent. PSG coach Thomas Tuchel responded: "It's not easy to climb the stairs after a defeat.  If we lose, we must show respect. You can't come into conflict with a spectator."
National career
Following Neymar's performances for Brazil's under-17 team at the 2009 U-17 World Cup in which he scored a goal in the opening match against Japan, former Brazilian football players Pelé and Romário reportedly urged coach Dunga to take Neymar to the 2010 World Cup. Although the widespread opinion that Neymar deserved a place in Dunga's squad went as far as a 14,000 signature petition, and despite the huge pressure on Dunga to pick Neymar, he was omitted from both the squad of 23, and the stand-by list. Although Dunga described Neymar as "extremely talented", he claimed that he had not been tested sufficiently on the international level to earn a World Cup spot and he had failed to impress enough while on international duty.
On 26 July 2010, Neymar was selected for the first time in the Brazil senior team by new head coach Mano Menezes for a friendly match against the United States to be played in East Rutherford, New Jersey. On 10 August 2010 he made his debut with the national team in that game, aged 18 years old, starting the match and wearing the number 11 jersey. He scored on his debut after 28 minutes, a header coming from an André Santos cross in a 2–0 win for Brazil. On 1 March 2011, Neymar said: "Being on the Brazilian team is a privilege, There are some marvelous players and I'm very happy to be among them." On 27 March 2011, he scored twice in a 2–0 win against Scotland at the Emirates Stadium. During the match against Scotland, a banana was thrown onto the pitch after he scored from the penalty spot, which led Neymar to complain about 'constant jeering and an atmosphere of racism', implying that Scottish fans exhibited racism. While Scottish officials explained that Neymar had been booed solely for perceived injury-feigning, a German student who was in the stadium amongst Brazil supporters said that he threw the banana with no racist intentions. This led to the Scottish Football Association asking the Brazilian Football Confederation for an apology for the accusations made to the Scottish fans. Neymar refused to apologise or retract his words, claiming he "did not accuse any person or any group of supporters".
2011 South American Youth Championship and Copa América
Neymar was the leading goal scorer of the 2011 South American Youth Championship with nine goals, including two in the final, in Brazil's 6–0 win against Uruguay. He also took part at the 2011 Copa América in Argentina, where he scored two goals in the first-round game against Ecuador. He was selected 'Man of the Match' in Brazil's first match against Venezuela, which ended a 1–1 draw. Brazil were eliminated in the quarter-finals in a penalty shoot-out against Paraguay (2–2 a.e.t.), with Neymar being substituted in the 80th minute.
2012 Summer Olympics and first hat-trick
On 11 May 2012, Neymar was selected for the squad of the Brazil Olympic football team to participate in the London 2012 Olympic Games. In Brazil's first warm-up match on 20 July 2012, against the host nation Great Britain at Riverside Stadium, Neymar was involved in both goals of a 2–0 win, first making an assist with a free-kick into the six-yard box for Sandro's header, before converting a penalty.
On 26 July 2012, Neymar scored his first goal of the 2012 Summer Olympics in Brazil's opening fixture against Egypt, which ended a 3–2 victory for Brazil. In the following match against Belarus at Old Trafford in Manchester, Neymar scored a free-kick from 25-yards into the top-right corner of the goal and set up goals for Alexandre Pato's header with a cross from the right and Oscar with a back heel as Brazil secured their place in the quarter-finals with a 3–1 win. Afterwards he said: "I scored and made two assists so for me it was perfect".
On 5 August 2012, in the quarter-final encounter against Honduras, Neymar scored a penalty, his third goal of the tournament and assisted in Leandro Damião's second goal on the match, to help Brazil to a 3–2 victory at St James' Park and book a place in the semi-finals. On 11 August, Brazil lost 2–1 to Mexico in the final at Wembley Stadium in London.
Neymar scored his first full international hat-trick on 10 September 2012, in an 8–0 win over China at the Estádio José do Rego Maciel in Recife. On 19 September, Neymar scored the winner against Argentina in a 2–1 win in the first leg of the 2012 Superclásico de las Américas at the Estádio Serra Dourada in Goiânia, Brazil.
2013 Confederations Cup
Neymar was selected as part of Luiz Felipe Scolari's Brazil squad for the 2013 Confederations Cup on home soil. For the tournament he was assigned the number 10 shirt, having previously worn 11.
Neymar scored the first goal of the tournament in a 3–0 win over Japan at the Estádio Nacional Mané Garrincha on 15 June. In their second match, Neymar scored after nine minutes and crossed for Jô's late goal to give Brazil a 2–0 win over Mexico. He scored in his third consecutive match, with a powerful free kick from the edge of the penalty area, as Brazil beat Italy 4–2, and received his third consecutive man-of-the-match award.
On 30 June, Neymar was involved in Fred's opening goal and then subsequently scored Brazil's second in the 3–0 final victory over Spain. Neymar's performances saw him receive the Golden Ball for player of the tournament.
2014 World Cup
On 5 March 2014, Neymar scored a hat-trick in a friendly win against South Africa in Johannesburg. He made headlines for his conduct after the final whistle when a young South African boy ran onto the pitch. As security staff began to escort the boy from the field, Neymar intervened and introduced him to his Brazil teammates before they all lifted him in the air during their celebrations.
On 2 June, Neymar was named to participate with Team Brazil in the 2014 FIFA World Cup. Going into the tournament, as the team's star player, Neymar was the man expected to win Brazil its sixth World Cup on home soil. One week prior to the team's opening match, Neymar scored once and made two assists in a 4–0 friendly win over Panama.
Neymar earned his 50th international cap in the opening match of the tournament, on 12 June against Croatia in São Paulo. In the 26th minute, with Croatia leading 1–0, Neymar elbowed Croatian midfielder Luka Modrić, after which Neymar was issued a yellow card. Many critics agreed that Neymar's punishment was too lenient and that he should have been issued a red card. He equalised before half-time with a shot from outside the box and gave Brazil the lead in the second half with a penalty kick, following a controversial decision by the referee, in an eventual 3–1 win. In the third group match, he again scored twice as the Seleção defeated Cameroon 4–1 to reach the knockout stage. In the round of 16 against Chile, the match finished 1–1 after 120 minutes and was decided by a penalty shoot-out with Neymar scoring what proved to be the winning kick for Brazil.
In the quarter-final defeat of Colombia, while challenging for the ball, Neymar was kneed in the back by Juan Camilo Zúñiga and had to be removed from the pitch on a stretcher. A hospital scan revealed that Neymar had suffered a fractured vertebra in his spine and he missed the rest of the World Cup. Earlier in the match, Neymar assisted Thiago Silva's opening goal with a cross from a corner kick. It was the second time in the tournament that a Neymar corner had led to a goal for Brazil, after his cross created David Luiz's goal in the previous round against Chile.
On 11 July, Neymar was named on the 10-man shortlist for FIFA's Golden Ball award for the tournament's best player. He won the Bronze Boot as the tournament's third top goalscorer and was named in the World Cup All Star XI.
2015 Copa América
With captain Thiago Silva ruled out through injury, new coach Dunga decided to make Neymar captain and confirmed on 5 September that the forward would stay on as skipper on a permanent basis. On 14 October 2014, Neymar scored four goals in one game for the first time in his international career, scoring all of Brazil's goals in 4–0 friendly win against Japan at the National Stadium, Singapore. At the age of just 22 years, Neymar had scored 40 goals in 58 internationals, and had become the fifth highest goalscorer for his national team. On 26 March 2015, Neymar scored Brazil's second goal in a 3–1 friendly win over France in Paris.
On 14 June 2015, in Brazil's opening Copa América fixture, Neymar scored the equaliser and assisted the stoppage-time winning goal by Douglas Costa as Brazil came from 0–1 down to beat Peru 2–1 in Temuco. After Brazil's second match, a 0–1 loss to Colombia in Santiago, Neymar was booked for handball, resulting in a suspension. After the final whistle, he was red carded for deliberately kicking the ball at Pablo Armero, and as a result was pushed over by Colombian striker Carlos Bacca, who was also dismissed. CONMEBOL issued Neymar with a four-match ban, ruling him out for the remainder of the tournament, in addition to a $10,000 fine.
2016 Summer Olympics
The CBF had wanted Neymar to play at the Copa América Centenario and the Olympics in Rio during the summer of 2016, but after a request from Barcelona manager Luis Enrique, he was rested from the first tournament. In late June 2016, he was subsequently one of the three over-23 players to be included in Brazil's squad for the 2016 Summer Olympics on home soil, and was named the team's captain by the Olympic side's manager Rogério Micale.
In Brazil's quarter-final clash with Colombia on 13 August, Neymar scored Brazil's first goal of the match, from a direct free kick, and also set up his nation's second goal in an eventual 2–0 win. In Brazil's semi-final clash with Honduras on 18 August, Neymar scored twice, Brazil's first and last goals of the match, in a 6–0 win.
In the final against Germany at the Maracanã in Rio on 20 August, Neymar opened the scoring with a free-kick after 27 minutes. The game finished 1–1 after Max Meyer equalised in the second-half. Brazil beat Germany 5–4 on penalties, and Neymar scored the winning penalty to bring Brazil its first Olympic gold medal in men's football. Both during and prior to the tournament, he had been subjected to criticism over his conduct on and off the pitch, with several former Brazil players suggesting that he was not fit to captain the national team. Neymar subsequently renounced the captaincy following their Olympic victory.
2018 World Cup
In May 2018, Neymar was named in Tite's final 23-man squad for the 2018 World Cup in Russia. On 3 June 2018, he made his international comeback after a three-month absence from a foot injury and scored a goal in a 2–0 win over Croatia in a friendly match at Anfield. The following week, he became Brazil's joint-third highest goalscorer alongside Romário when he scored his 55th international goal in a 3–0 friendly win over Austria. In Brazil's second World Cup match, played against Costa Rica at the Krestovsky Stadium, Saint Petersburg, on 22 June, Neymar scored the team's second goal in injury time as Brazil won 2–0. The goal, his 56th for Brazil, took him third in the all-time scoring chart behind only Pelé and Ronaldo.
On 2 July, Neymar scored his second goal of the World Cup in a 2–0 win over Mexico in the last 16, while also assisting Roberto Firmino for his goal. After the Mexico game, BBC Sport wrote that despite Neymar's "good performances" coming up top in several statistics at the World Cup, "there is still a sense that he remains widely unpopular among neutrals" due to his "petulance and the play-acting". Meanwhile, Brazilian newspaper O Globo wrote that "Neymar has charmed Brazil, but annoyed the whole world". On 6 July, Brazil were eliminated after losing 2–1 against Belgium in the quarter-finals, with Neymar denied an injury time equaliser by a finger-tip save from Belgium goalkeeper Thibaut Courtois.
2019 Copa América
In May 2019, Neymar was included in Brazil's 23-man squad for the 2019 Copa América.
Awards and achievements
Awards
x 2
La Liga (Winner)
2015/2016, 2014/2015
x 2
La Liga (2nd Place)
2016/2017, 2013/2014
x 3
Ligue 1 (Winner)
2019/2020, 2018/2019, 2017/2018
x 3
Copa del Rey (Winner)
2016/2017, 2015/2016, 2014/2015
x 1
Copa del Rey (2nd Place)
2013/2014
x 2
Coupe de France (Winner)
2019/2020, 2017/2018
x 1
Coupe de France (2nd Place)
2018/2019
x 1
Copa do Brasil (Winner)
2010
x 2
Coupe de la Ligue (Winner)
2019/2020, 2017/2018
x 2
Super Cup (Winner)
2016/2017, 2013/2014
x 1
Super Cup (2nd Place)
2015/2016
x 2
Trophée des Champions (Winner)
2019/2020, 2018/2019
x 1
Copa Catalunya (Winner)
2013/2014
x 1
Supercopa de Catalunya (2nd Place)
2016
x 3
Paulista A1 (Winner)
2012, 2011, 2010
x 2
Paulista A1 (2nd Place)
2013, 2009
x 1
Trofeo Joan Gamper (Winner)
2016
x 1
Confederations Cup (Winner)
2013 Brazil
x 1
Olympics (Winner)
2016 Rio de Janeiro
x 1
Olympics (2nd Place)
2012 London
x 1
Sudamericano U20 (Winner)
Peru 2011
x 1
UEFA Champions League (Winner)
2014/2015
x 1
UEFA Champions League (2nd Place)
2019/2020
x 1
CONMEBOL Libertadores (Winner)
2011
x 1
UEFA Super Cup (Winner)
2015/2016
x 1
CONMEBOL Recopa (Winner)
2012/2013
x 1
FIFA Club World Cup (Winner)
2015 Japan
x 1
FIFA Club World Cup (2nd Place)
2011 Japan
Achievenements
x 1
FOOTBALLER OF THE YEAR
2011
x 1
FOOTBALLER OF THE YEAR
2011
Philanthropy, commercial and social activities
Philanthropy
Neymar is a Christian, and follows the Pentecostal branch of the religion. Neymar has spoken about his faith saying: "Life only makes sense when our highest ideal is to serve Christ!" Additionally, he has sometimes worn a headband with the words "100% Jesus". Neymar reportedly also tithes (10%) his income to his church and has named Kaká as his religious role model. Each year, Neymar organises a charity match with fellow Brazilian footballer Nenê in Nenê's hometown of Jundiaí, with the purpose of raising food for needy families.
Statistics
Club statistics
| | | | | | | | |
| --- | --- | --- | --- | --- | --- | --- | --- |
| League | Season | Club | Apps | Goals | Assists | Min. played | Cards (Y/S/R) |
| Ligue 1 | 2020/2021 | PSG | 4 | 2 | 3 | 360 | 1/0/1 |
| Ligue 1 | 2019/2020 | PSG | 15 | 13 | 6 | 1322 | 3/1/0 |
| Ligue 1 | 2018/2019 | PSG | 17 | 15 | 7 | 1443 | 2/0/0 |
| Ligue 1 | 2017/2018 | PSG | 20 | 19 | 13 | 1797 | 5/1/0 |
| La Liga | 2016/2017 | Barcelona | 30 | 13 | 11 | 2652 | 7/1/0 |
| La Liga | 2015/2016 | Barcelona | 34 | 24 | 12 | 3057 | 6/0/0 |
| La Liga | 2014/2015 | Barcelona | 33 | 22 | 0 | 2572 | 6/0/0 |
| La Liga | 2013/2014 | Barcelona | 26 | 9 | 0 | 1738 | 6/0/0 |
| Paulista A1 | 2013 | Santos | 18 | 12 | 0 | 1575 | 4/0/1 |
| Serie A | 2013 | Santos | 1 | 0 | 0 | 90 | 0/0/0 |
| Paulista A1 | 2012 | Santos | 16 | 20 | 0 | 1440 | 4/0/0 |
| Serie A | 2012 | Santos | 17 | 14 | 0 | 1493 | 6/0/1 |
| Paulista A1 | 2011 | Santos | 11 | 4 | 0 | 990 | 4/0/0 |
| Serie A | 2011 | Santos | 21 | 13 | 0 | 1882 | 9/1/0 |
| Paulista A1 | 2010 | Santos | 19 | 14 | 0 | 1551 | 6/0/1 |
| Serie A | 2010 | Santos | 31 | 17 | 0 | 2657 | 11/0/0 |
| Paulista A1 | 2009 | Santos | 11 | 3 | 0 | 798 | 2/0/0 |
| Serie A | 2009 | Santos | 32 | 10 | 0 | 1584 | 6/0/0 |
| | | | | | | | |
| --- | --- | --- | --- | --- | --- | --- | --- |
| League | Season | Club | Apps | Goals | Assists | Min. played | Cards (Y/S/R) |
| Coupe de la Ligue | 2019/2020 | PSG | 3 | 1 | 1 | 300 | 0/0/0 |
| Coupe de France | 2019/2020 | PSG | 2 | 2 | 0 | 180 | 1/0/0 |
| Coupe de la Ligue | 2018/2019 | PSG | 1 | 1 | 0 | 90 | 1/0/0 |
| Coupe de France | 2018/2019 | PSG | 3 | 2 | 0 | 272 | 2/0/0 |
| Coupe de la Ligue | 2017/2018 | PSG | 2 | 1 | 0 | 180 | 1/0/0 |
| Coupe de France | 2017/2018 | PSG | 1 | 2 | 0 | 90 | 0/0/0 |
| Copa del Rey | 2016/2017 | Barcelona | 6 | 3 | 2 | 522 | 3/0/0 |
| Copa del Rey | 2015/2016 | Barcelona | 5 | 4 | 0 | 480 | 2/0/0 |
| Copa del Rey | 2014/2015 | Barcelona | 6 | 7 | 0 | 503 | 1/0/0 |
| Copa del Rey | 2013/2014 | Barcelona | 3 | 1 | 0 | 208 | 1/0/0 |
| Copa do Brasil | 2013 | Santos | 4 | 1 | 0 | 360 | 0/0/0 |
| Copa do Brasil | 2010 | Santos | 8 | 11 | 0 | 688 | 4/0/0 |
| | | | | | | | |
| --- | --- | --- | --- | --- | --- | --- | --- |
| League | Season | Club | Apps | Goals | Assists | Min. played | Cards (Y/S/R) |
| UEFA Champions League | 2020/2021 | PSG | 1 | 0 | 0 | 90 | 1/0/0 |
| Club Friendlies | 2020 | PSG | 2 | 3 | 0 | 92 | 0/0/0 |
| UEFA Champions League | 2019/2020 | PSG | 7 | 3 | 4 | 584 | 3/0/0 |
| UEFA Champions League | 2018/2019 | PSG | 6 | 5 | 2 | 532 | 2/0/0 |
| UEFA Champions League | 2017/2018 | PSG | 7 | 6 | 3 | 630 | 2/0/0 |
| Club Friendlies | 2017 | Barcelona | 0 | 0 | 0 | 0 | 0/0/0 |
| UEFA Champions League | 2016/2017 | Barcelona | 9 | 4 | 8 | 797 | 5/0/0 |
| Club Friendlies | 2016 | Barcelona | 1 | 1 | 0 | 32 | 0/0/0 |
| UEFA Champions League | 2015/2016 | Barcelona | 9 | 3 | 4 | 810 | 2/0/0 |
| UEFA Super Cup | 2015/2016 | Barcelona | 0 | 0 | 0 | 0 | 0/0/0 |
| FIFA Club World Cup | 2015 Japan | Barcelona | 1 | 0 | 0 | 89 | 1/0/0 |
| Club Friendlies | 2015 | Barcelona | 1 | 1 | 0 | 60 | 0/0/0 |
| UEFA Champions League | 2014/2015 | Barcelona | 12 | 10 | 0 | 1027 | 1/0/0 |
| Club Friendlies | 2014 | Barcelona | 1 | 2 | 0 | 46 | 0/0/0 |
| UEFA Champions League | 2013/2014 | Barcelona | 10 | 4 | 0 | 775 | 1/0/0 |
| FIFA Club World Cup | 2011 Japan | Santos | 2 | 1 | 0 | 180 | 0/0/0 |
National statistics
| | | | | | | | |
| --- | --- | --- | --- | --- | --- | --- | --- |
| League | Season | National team | Apps | Goals | Assists | Min. played | Cards (Y/S/R) |
| WC Qualification South America | 2022 | Brazil | 2 | 3 | 2 | 180 | 0/0/0 |
| Friendlies | 2019 | Brazil | 5 | 1 | 0 | 240 | 0/0/0 |
| WC Qualification South America | 2018 | Brazil | 14 | 6 | 3 | 1234 | 6/0/0 |
| World Cup | 2018 | Brazil | 5 | 2 | 1 | 450 | 1/0/0 |
| Friendlies | 2018 | Brazil | 8 | 5 | 0 | 576 | 3/0/0 |
| Friendlies | 2017 | Brazil | 2 | 1 | 0 | 161 | 1/0/0 |
| Olympics | 2016 | Brazil U23 | 6 | 4 | 0 | 570 | 1/0/0 |
| Friendlies | 2016 | Brazil | 0 | 0 | 0 | 0 | 0/0/0 |
| Copa America | 2015 | Brazil | 2 | 1 | 0 | 180 | 2/0/1 |
| Friendlies | 2015 | Brazil | 5 | 3 | 0 | 276 | 1/0/0 |
| World Cup | 2014 | Brazil | 5 | 4 | 0 | 457 | 1/0/0 |
| Friendlies | 2014 | Brazil | 9 | 11 | 0 | 801 | 1/0/0 |
| Confederations Cup | 2013 | Brazil | 5 | 4 | 0 | 413 | 1/0/0 |
| Friendlies | 2013 | Brazil | 14 | 6 | 0 | 1181 | 2/0/0 |
| Olympics | 2012 | Brazil U23 | 6 | 3 | 0 | 526 | 0/0/0 |
| Friendlies | 2012 | Brazil | 12 | 9 | 0 | 1042 | 2/0/0 |
| Sudamericano U20 | 2011 | Brazil U20 | 7 | 9 | 0 | 620 | 3/0/0 |
| Copa America | 2011 | Brazil | 4 | 2 | 0 | 332 | 0/0/0 |
| Friendlies | 2011 | Brazil | 9 | 5 | 0 | 777 | 2/0/0 |
| Friendlies | 2010 | Brazil | 2 | 1 | 0 | 149 | 0/0/0 |