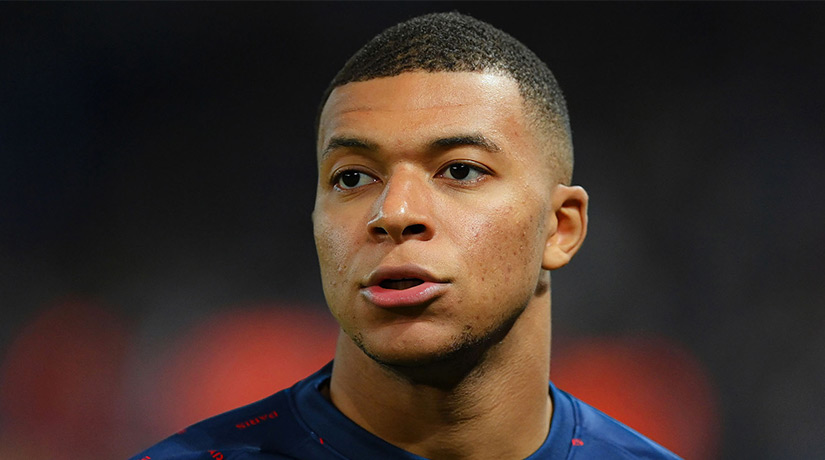 18th Oct 2022
Kylian Mbappe Wants to Leave PSG – Where Will He Go? 
The past few days have been turbulent in PSG. Kylian Mbappe, one of the world's best players, is willing to leave the club. He signed a new contract in May, giving the French player a wide array of privileges. However, Mbappe thinks that the club deceived him.
Since coming to the team back in 2017, Mbappe has been instrumental. After scoring a penalty against Benfica he became the best goalscorer for PSG in the Champions League with 31 goals, overtaking Edinson Cavani. In Ligue 1, he has already scored 8 goals in 10 matches and is second after Neymar. 
Failure of New Project
One of the first promises from the club's side was a new project. Mbappe was told they would sell Neymar and bring Lewandowski, but the latter went to Barcelona. Because of that, Mbappe feels betrayed and the relationship seems broken. 
Not buying Robert Lewandowski was disappointing for Mbappe, as now he is the one playing in the centre-forward position. This is not his preferred role and he is discontent with Christophe Galtier's decision.
Selling Neymar was one of Mbappe's main demands. They do not get along well in the club, but the club's president has regularly emphasised Neymar's role. Now, they quarrel with each other frequently, impacting the general atmosphere in the club.
The choice of a coach is also one of the main reasons the French player is unsettled. Mbappe is dissatisfied with the management, as they could not persuade Zinedine Zidane. While Galtier has a decent record so far, the main goal of PSG is to win the Champions League title. That's where experience of Zidane could be helpful.
Where Will Mbappe End Up?
According to various authoritative sources, Mbappe is adamant to leave during the winter transfer window. It will probably be very complicated, as he has a contract until 2025. However, any club will be willing to add him to the squad.
Liverpool
Liverpool have always been in a race to sign Kylian Mbappe. At some point, they wanted to get the player as a free agent but paying a large amount of money is not an option. Don't forget they already signed Darwin Nunez from Benfica for 80 million EUR, though alongside Salah he could form a deadly attack. 
Chelsea
After Roman Abramovich sold the club and Todd Boehly became the new owner, Chelsea worked well during the summer transfer window. There are rumours that Mbappe's next destination could possibly be the London club. Graham Potter will be excited to have him in the team, as Chelsea struggle in the attack. 
Manchester United
The appointment of Erik ten Hag was met with huge expectations. Manchester have already spent a decent amount of money during the summer transfer window, signing Antony, Lisandro Martinez and Tyrell Malacia from Ajax. 
Manchester United can possibly use Cristiano Ronaldo in the deal. The Portuguese player is dissatisfied playing from the bench and he is also looking forward to a transfer.
Real Madrid
Real Madrid were frequently associated with Kylian Mbappe. Florentino Perez himself declared they wanted to buy the French player, but PSG did not let him leave. Though after signing a new contract Perez may not be willing to add Mbappe and disrupt the situation in the club.