The world has seen many good young Football players over the years who have gone on to make it big, becoming legends of the game after illustrious careers. The talents of Cristiano Ronaldo, Lionel Messi, and Neymar Jr, who are  three of the best football players in the world today, were identified quite early in their careers. That's why they could grow and become the players they are today. 
There are examples today, like Erling Haaland and Kylian Mbappe, who have emerged as forces to reckon with in the last three to four years. Both of them were identified as two of the best young Football players quite early as well. Similarly, many players impress scouts worldwide with their talent and potential. Here, we shall look at some of the best young stars in football under the age of 20 who can go on to become future football stars.
Alejandro Garnacho (Manchester United)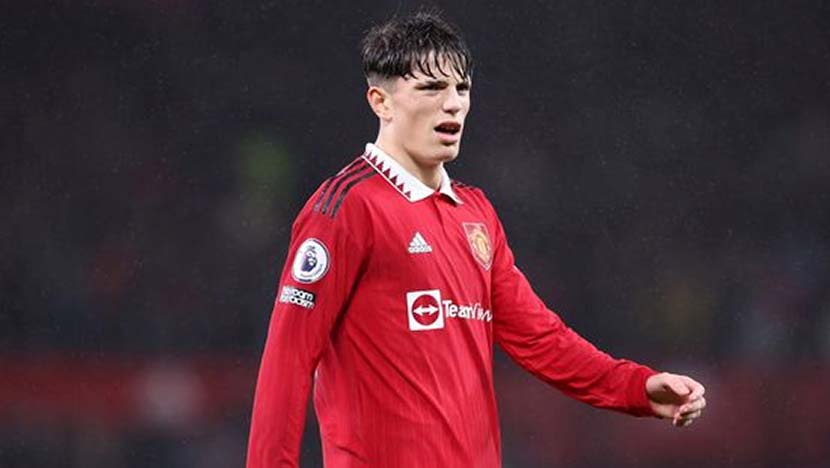 The 18-year-old Argentina winger is one of the best young players in football right now. Garnacho plays for Manchester United and has also made his international debut for Argentina. As a result, he has already played alongside Cristiano Ronaldo and Lionel Messi.
Garnacho made his Premier League debut in the 2021/22 season, but he started getting regular game time only under Erik ten Hag in this campaign. He has already featured in 14 Premier League games this season, including three FA Cup and five EFL Cup matches. Overall, he has also netted three goals, two of which have come in the Premier League. He is only expected to improve further and become better as he keeps getting more games under Ten Hag.
Youssoufa Moukoko (Borussia Dortmund)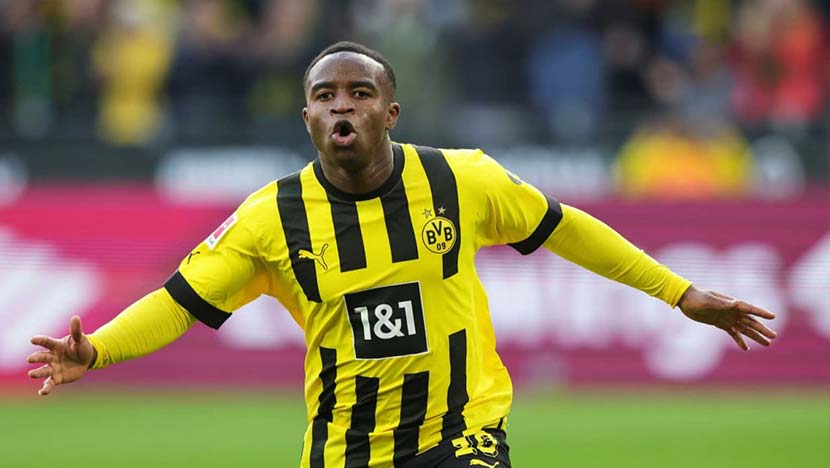 The 18-year-old is another bright talent among the world's best football players right now. He became a familiar name through his performances for Borussia Dortmund's U17 team when he was just 13 years old.
While playing for Dortmund's U17 and U19 sides, Moukoko ended up scoring 141 goals in a total of just 88 matches. He made his Bundesliga debut for the senior Dortmund when he was just 16 years old and has already scored 11 goals for them. He is also a regular starter for Dortmund, making him a highly sought-after asset in world football.
Gavi (Barcelona)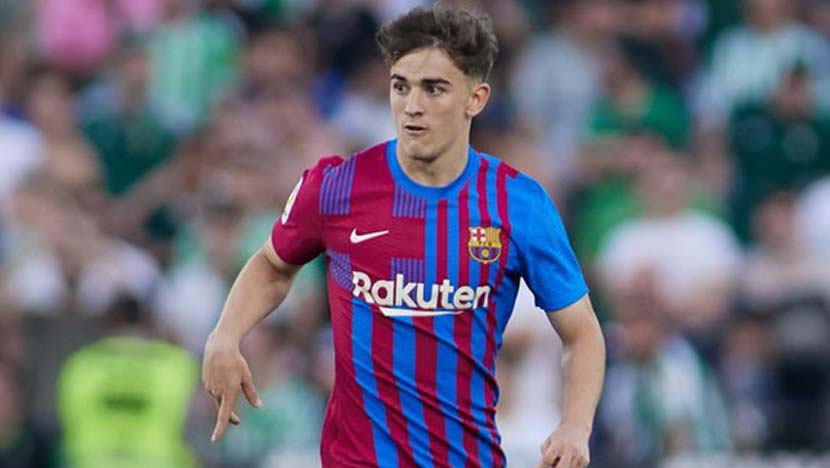 He plays as a central midfielder for Barcelona and has already made 50 appearances for them. Gavi has also made 17 appearances for Spain on top of that, all at the age of just 18 years, and that's why he is one of the best young football players in the world at present. 
Gavi is an excellent midfielder who specializes in playmaking deep inside the midfield. He links up very well with defence and takes the opportunity to go forward when he is on the ball. He has all the qualities of Barcelona legends Xavi and Iniesta, which makes him so special as a player.
Jude Bellingham (Borussia Dortmund)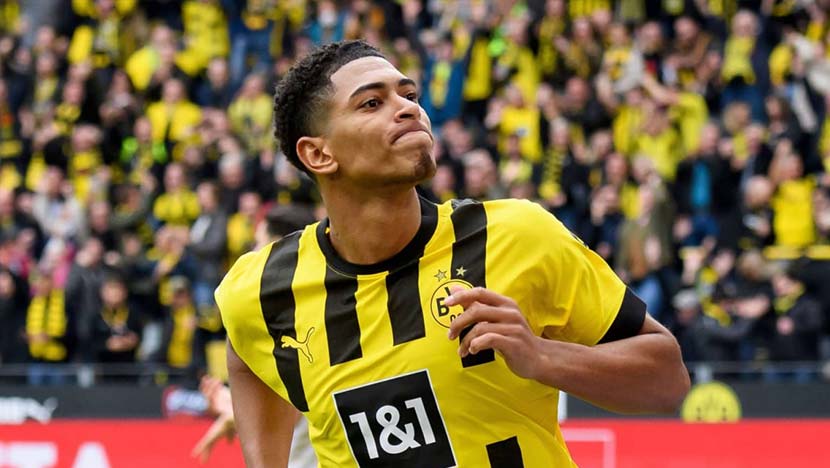 Bellingham sets the field on fire whenever he plays. The midfielder has got smooth moves and has improved a lot with his scoring ability, making him one of the top young football players. Recently, he scored for England in the Qatar World Cup and is also one of the most important players for Borussia Dortmund. 
The 19-year-old was also the youngest player to play for Birmingham City at the age of 16 years and 38 days. It was his boyhood club, and he played 41 games for them before making his way to Dortmund. Here, he has scored 20 goals for the Bundesliga side already, including goals in the Champions League and the Europa League. According to recent transfer rumours, we could see him in the Premier League soon, and Bellingham would also be happy to return to his country.
Vitor Roque (Athletico Paranaense)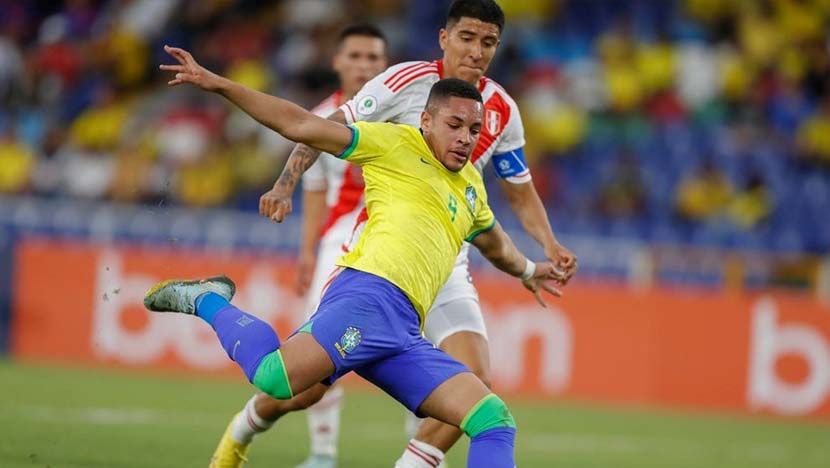 Brazil has produced many gems over the years, like Pele, Neymar, and even Vinicius Junior now. And they have unveiled yet another future superstar in Vitor Roque.
The 17-year-old forward plays for Athletico Paranaense, but he has been attracting attention from many big clubs. Going by recent reports, Roque is very close to joining FC Barcelona, which will greatly boost his career. Roque has pace, skills and trickery in his arsenal and is easily one of the top football players in Brazil right now.
Interest from clubs like Barcelona and Arsenal also sums up why he is rated so highly among young football stars. Roque has a bright future ahead of him and is only expected to get better soon.
Jamal Musiala (Bayern Munich)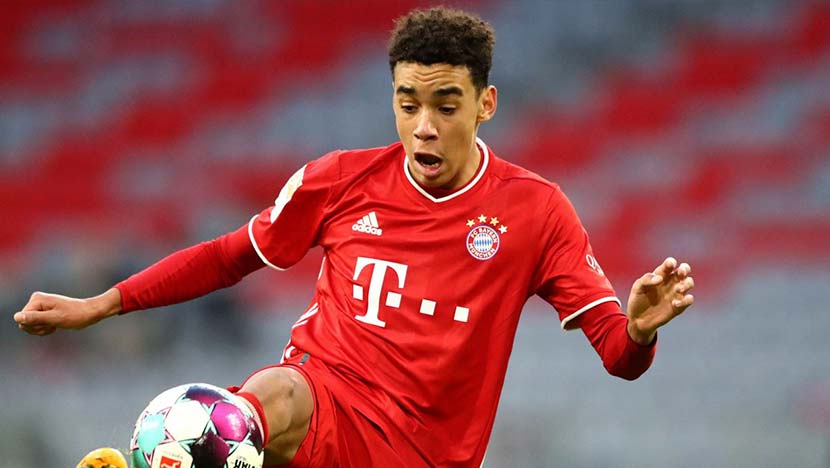 The 20-year-old attacking midfielder has been playing for Bayern Munich's senior side since the 2019-20 Bundesliga season and has already scored 22 goals. Although Musiala looked very raw as a player even until last season, he has set the field on fire in this campaign. 
Musiala has already scored 15 goals for Bayern in this 2022-23 season, and he is also their highest scorer in this Bundesliga campaign. Even today's best players will find it hard to match Musiala's superb dribbling ability and to top it off. He has improved his scoring prowess as well. He has dual nationality in England and Germany and has played for the youth sides of both countries. But he finally chose Germany and has 20 international caps for Die Mannschaft.
Conclusion
Football fans will see a lot of the best young players in the coming time, and it is surely expected to be an absolute treat to watch. These young football stars of the future will go on to become absolute greats of the game tomorrow and will surely make their club and country proud.