Full name
Estádio do Sport Lisboa e Benfica (da Luz)
Owner
Estádio do Sport Lisboa e Benfica (da Luz)
Address
Rua José Maria Nicolau Lisboa
Tenants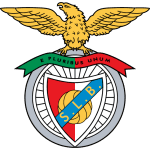 Benfica
General information
The Estádio da Luz, officially named Estádio do Sport Lisboa e Benfica, is a multi-purpose stadium located in Lisbon, Portugal. It is used mostly for association football matches, hosting the home games of Portuguese club S.L. Benfica, its owner.
Opened on 25 October 2003 with an exhibition match between Benfica and Uruguayan club Nacional, it replaced the original Estádio da Luz, which had 120,000 seats. The seating capacity was decreased to 65,647 and is currently set at 64,642. The stadium was designed by HOK Sport Venue Event and had a construction cost of €162 million.
A UEFA category four stadium and one of the biggest stadiums by capacity in Europe (the biggest of Portugal), Estádio da Luz hosted several matches of the UEFA Euro 2004, including its final, and the 2014 UEFA Champions League Final. Moreover, it was the venue for the New7Wonders of the World announcement ceremony in 2007. In 2014, it was elected as the most beautiful stadium of Europe in an online poll by L'Équipe.
As of its fifteenth birthday, Estádio da Luz has welcomed more than 17 million spectators.
Source Wikipedia