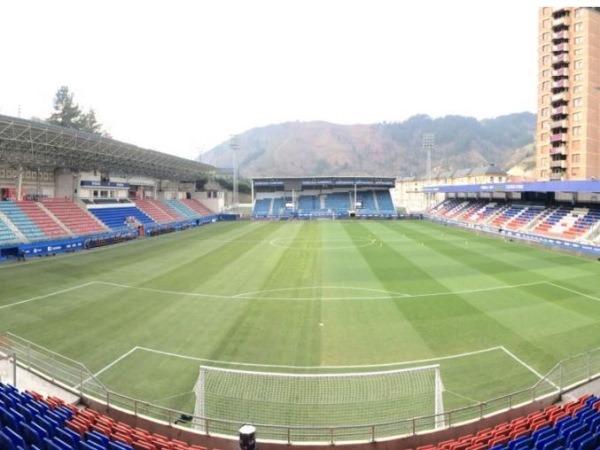 General information
Ipurua Futbol Zelaia (also written Ipurúa), is an all-seater football stadium in Eibar, Spain, serving as the home ground of SD Eibar, currently playing at La Liga; the highest level in the Spanish football system.
Opened in 1947, the stadium has a capacity of 7,083 seats. The pitch measures 103 x 65 m.
Ipurua has been the principal football ground in Eibar since 1947. Numerous simple fields were used before Ipurua became the first enclosed ground. It was inaugurated on 14 September 1947 with a match between SD Eibar and their local rivals CD Elgoibar that was lost 0–2.
Source Wikipedia