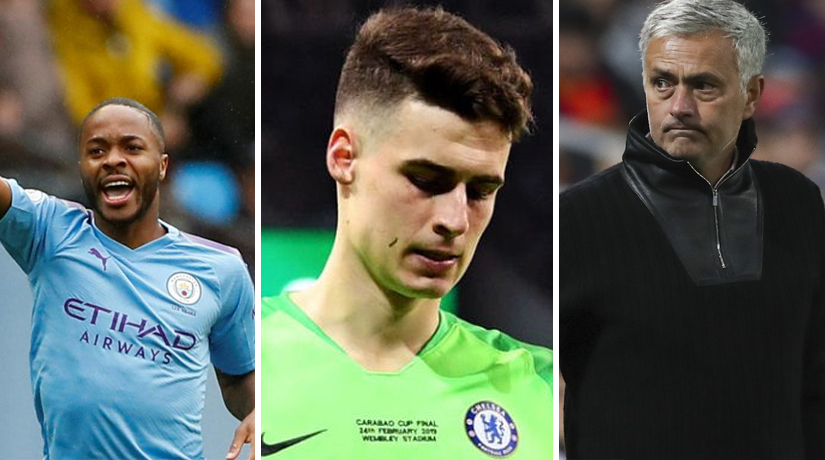 03rd Dec 2019
English Premier League 2019/20 Round 14 Round-Up & Highlights
The latest Premier League fixture brought us a ton of fun, including the regular occurrences of Manchester United and Arsenal slipping up against inferior sides.
Championship crisis at City
The champions opened the weekend as Manchester City traveled to St. James Park to face Newcastle. Even though Pep Guardiola and his team couldn't afford anything but a win – they drew with the Magpies. Despite having the 2-1 lead via Raheem Sterling and Kevin de Bruyne, Manchester City allowed Jonjo Shelvey to slam Newcastle's second, as the Citizens lost valuable two points they needed so much.
Liverpool as usual
Liverpool ran onto Anfield just about half an hour later, eager to extend their lead at the top. Van Dijk realized he had to start scoring goals to win the Ballon d'Or, so he scored a brace, which was enough for three points, despite Alisson's amateur mistake leading to a red card and eventually a goal for Brighton, which would only prove to be a solitary one, as the Reds took the 2-1 win, running away with 12 points ahead of City.
Shocking Chelsea loss
Wilfried Zaha-led Crystal Palace snapped Burnley's two-match win streak as the Ivorian delivered a fantastic performance to ensure three points for Roy Hodgson's side. Chelsea, on the other hand, were unable to recover after losing to City the previous week. They shockingly dropped all three points at the Stamford Bridge to West Ham, as Aaron Creswell scored the only goal of the match in a minimum win for the Hammers.
Mourinho sends Spurs up the table
Jose Mourinho continued to… play attacking football? Another high-scoring matchup, another three points for the Spurs. While everyone is wondering who took over the old Mourinho, Tottenham rose to the fifth in the league table, just six points behind their biggest rivals, Chelsea.
Other weekend results
Southampton wrapped Saturday with a huge 2-1 win at home after two late goals over another relegation candidate, Watford, thus causing Quique Sanchez Flores getting sacked once again. 
Super Sunday saw some great matchups as Wolverhampton and Sheffield United split the prey at Molineux. Norwich hosted Arsenal at home as the hosts needed every point they could get in the relegation battle. Luckily for them, an abysmal Arsenal team was on the other side, and The Canaries will be disappointed with just a draw in a match where they could've easily kept all three at home. 
Pain and struggle at the Old Trafford
Talking about struggling teams, Manchester United is one of the first thoughts. Ole Gunnar Solskjaer continues to struggle after a 2-2 draw against Aston Villa at the Old Trafford. It's not even the point that is worrying – it's the lack of any clear idea or gameplan, resulting in an even matchup at the Theatre of Dreams.
Finally, Kelechi Iheanacho decided to score after 13 months – and he's a striker – delivering all three points to the unstoppable Leicester this season. Of course, just as you'd expect, it was at the harm of Marco Silva and Everton whose bad performances and even worse luck resulted in the Toffees sitting just above the relegation zone.
Another week goes by, another great set of matches in the Premier League is behind us. Let's just hope the teams can keep up this level of entertainment, both on and off the pitch.