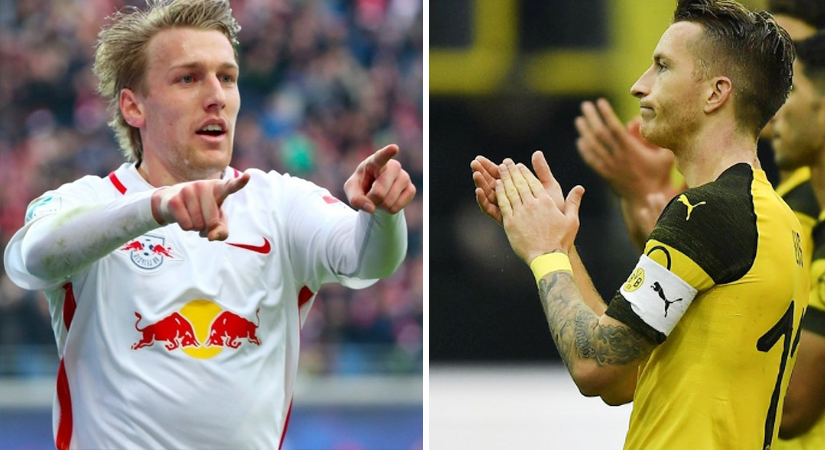 25th Nov 2019
Bundesliga 2019/20 Round 12 Round-Up & Highlights
Drama at the top of Bundesliga continues as Borussia Monhegladbach slipped as Bayern and Leipzig keep flying high.
Borussia Dortmund opened the fixture on Friday night against Paderborn. The idea was to get it done swiftly in order to close the gap to Monchengladbach and focus on Barcelona as they travel to Catalonia on Wednesday. However, things went south quickly. The BVB went 3-1 down, and only late goals from Witsel and the captain Reus – who was furious with his team after the match – salvaged a lacking point for the home side.
Saturday afternoon brought some more excitement with Union Berlin shocking Borussia Monchengladbach by beating them 2-0 at home behind goals from the striking duo, Ujah and Andersson.
The Bavarians rising
Bayern routinely railed through the unfortunate Fortuna Dusseldorf with a 4-0 and eyebrows-raising information that Lewandowski didn't score for the first time since the beginning of this season of Bundesliga.
Leverkusen couldn't string their second win in a row as they shared a point at home with Freiburg, who still sit in the Champions League spot at fourth.
Wolfsburg snapped their four-match winless streak by beating Eintracht Frankfurt 2-0 away as the hosts now lost their second consecutive Bundesliga match.
Leipzig took notice of the afternoon results and profited by easily beating the inferior Koln with a 4-1 win behind a brace from Forsberg, and goals from Lainer and Werner who now scored his 12th goal of the season, standing just four behind Lewandowski in the top scorers' table of the league. This defeat hurt Koln in a way they're used to now as it was their fourth consecutive failure, and the relegation battle will be a tough one for The Billy Goats.
Raining goals
Sunday offered us two high-scoring matches with Augsburg and Mainz both noting convincing wins. Four different goalscorers for Augsburg buried Herta who even played with 10 men since the 30th minute. The shock of the week arrived when an underwhelming Mainz slammed Hoffenheim – who played at home – with a convincing 5-1 win, thus snapping Hoffenheim's five-match win streak with the same amount of goals in their net.
Another Bundesliga weekend went by and the goalscorers were in an especially good mood. Hansi Flick looks like he managed to get the team to play at their best as Bayern looks revived and powerful. Borussia Dortmund, on the other hand, have a mountain of problems to solve, but the clock is ticking as the topsides are slowly making the table difference known.