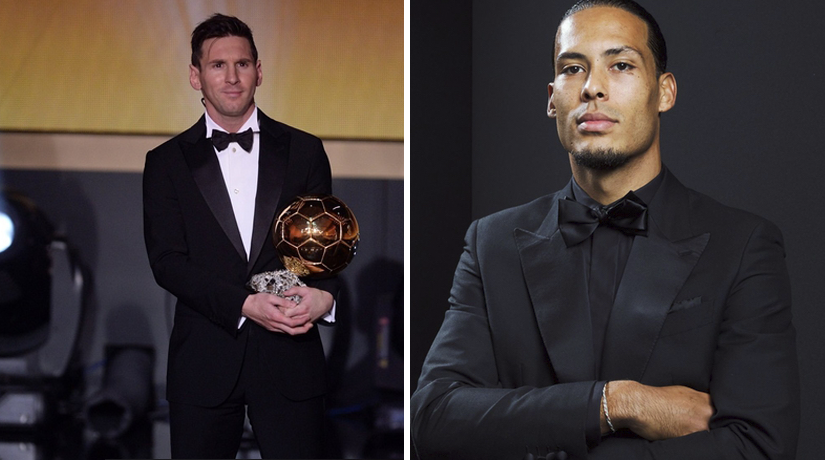 03rd Dec 2019
Ballon d'Or 2019 Awards Round-Up: de Ligt, Becker, Rapinoe and Legendary Messi
Footballing Oscars took place last night as Paris hosted a spectacular event where football stars all come together under one roof to settle the world's best at the twilight of the year. Lots of in-between moments, Didier Drogba emerging as the rising star amongst TV hosts and Lionel Messi's lack of English marked another gala ceremony.
Kopa Trophy: Matthijs de Ligt
Kopa Trophy was handed out first – given to the best player under 21 years of age. This time, Juventus' Matthijs de Ligt took the honor, succeeding Kylian Mbappe as the worthy winner. The youngster had a great year, winning both domestic competitions in the Netherlands, as well as reaching the Champions League semi-finals, eventually falling to Lucas Moura and Mauricio Pochettino's Tottenham.
Yashin Trophy: Alisson Becker
The new addition to the ceremony was the Lev Yashin award, marked for the best goalkeeper of the last season. The name is fitting, given that Yashin still remains the only goalkeeper ever to win the Ballon d'Or. History aside, Alisson Becker is the present and the future. The excellent Brazilian deserved his award after winning the Champions League with Liverpool and Copa America in Brazil shirt. Ter Stegen came up second, and Barca's number one looks like the prime candidate to take down Liverpool's goalie next year.
Women's Ballon d'Or: Megan Rapinoe
Megan Rapinoe took home women's Ballon d'Or, thus completing a great year where she won the World Cup with America and did a lot of non-football activities… which may have pushed her to the award, but a well-deserved award nevertheless.
Ballon d'Or 2019 Photos
Ballon d'Or: Lionel Messi
The most prized award of them all, Ballon d'Or, featured 30 candidates. They were all revealed one by one, with a lot of surprises and unusual choices to say the least. The inconsistencies can be found all over the list, but there wasn't inconsistency or doubt at the very top. Lionel Messi won the Ballon d'Or award ahead of Virgil van Dijk, as the Argentinian alien completed near-perfect individual season.
After doing basically everything with the ball in 2019, Lionel Messi continues to impress, just as he did on Sunday against Atletico Madrid. A worthy winner of the award, it's Messi's six Ballon d'Or which makes him the record holder.