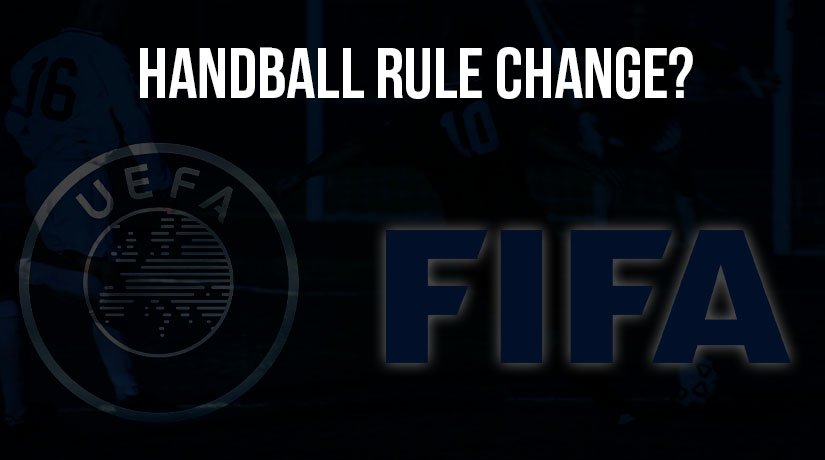 05th Nov 2020
UEFA Asks FIFA for a Handball Rule Change
UEFA has proposed to FIFA to amend the football rules to allow referees to make their own decisions and avoid the unfair punishment of players. In a letter to FIFA president Gianni Infantino, UEFA President Aleksander Ceferin suggested referees again be allowed to decide whether a player's hand intentionally interrupted the ball's flight.
 "The attempt to strictly define the cases where handling the ball is an offense has resulted in many unfair decisions which have been met with growing frustration and discomfort by the football community.
 The spirit of the game must be preserved at all times. I believe that going back to the previous wording, perhaps reviewed and integrated by a provision which does not allow goals to be scored with a hand/arm, is an option that needs to be taken into account.
 lt happens quite frequently that the ball accidentally hits hands or arms of players, but the spirit of the law is clear that these cases being unavoidable, they should not be punished in order to avoid excessive fragmentation of play and even to allow hazardous situations to decide the outcome of matches.
 The arms are part of bodies dynamically engaged in athletic efforts and their movement is necessary to preserve body balance and avoid injuries. There is plenty of evidence that the defenders are nowadays forced to assume 'unnatural' positions simply to avoid the risk to see their hand/arm accidentally hit by the ball and concede a penalty kick. There are also plenty of situations where hands/arms exposed outside the profile of the body in moves which are understood to be natural, unintentional and unavoidable have been punished with penalty kicks. This is no good service to the game," AP news quote Aleksander Ceferin.
 Recall that Europe's sanctioning body has no say in the football rules, even though it runs the biggest football club tournament in the world (UEFA Champions League).