Full name
José Ignacio Fernández Iglesias
Date of birth
18 January 1990 (age 30)
Current team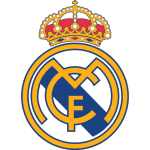 Real Madrid
Current transfer fee
€ 30.000.000 / Max € 30.000.000
Biography and family
Biography
A native of Madrid. The pupil of the school of the club "Real Madrid", which entered at the age of 10 years. He made his debut for the reserve team in the 2008/09 season in Segunda B, played two meetings there that season. Total played two full seasons in the Segunda. On April 23, 2011, Nacho made his debut in the first team of Real Madrid in the Spanish Championship match against Valencia, in which the Royal Club won 6: 3, played the entire match from start to finish. He spent the second match in a week, but his club sensationally lost to Real Madrid from Zaragoza. In the summer of 2011, he took part in the North American tournament, played in matches against the Los Angeles Galaxy, Guadalajara and Philadelphia Union. On September 2, 2012, he officially received a T-shirt with number 27, but by decision of Jose Mourinho, he stayed for a while at the reserve club. On November 27, 2013, at the 27th minute, he replaced Hese in the Champions League group match, as Sergio Ramos was removed. As a member of Spain's junior team, he won the U-17 European Championship in 2007, won the silver medal at the World Championships in the same year. Took part in the European Youth Championship in Israel, where they won the championship. Nacho Fernandez and the Royal Club reached an agreement to extend the current contract player for six years. The new agreement of the football player with the club is calculated until the end of the season 2020/21.
Family
In 2014, Maria Cortes became the wife of a famous football player. Before that, the couple met for nine years. Nacho met his future wife while still in school. Fernandez's wedding was accompanied by scandal. After the meeting, the journalists found out that Mary's parent had robbed the military warehouse where he worked and delivered the stolen products to the wedding party. Nacho and Maria knew nothing about it. A year after the marriage, their family was supplemented by their daughter Alejandra. In May 2016,  Fernandez's son José was born.
Career
Club career
Born in Madrid, Nacho arrived in Real Madrid's youth system at the age of 11. He made his senior debut in 2008–09, playing two games with the reserves in Segunda División B and subsequently appearing in a further two full seasons in that level; it was during this time he formed a long-lasting friendship with future Russian national team player Denis Cheryshev. On 23 April 2011, Nacho made his first-team – and La Liga – debut, starting as a left back in a 6–3 away win against Valencia CF and playing in the entire match. His second appearance came the following week, in a 2–3 home loss to Real Zaragoza. Nacho was one of the youth team players chosen to accompany the first team on their summer friendlies in North America, prior to the start of the 2011–12 campaign. He came on as a substitute in all three matches, against the LA Galaxy, C.D. Guadalajara and Philadelphia Union. On 2 September 2012, main squad manager José Mourinho announced that Nacho, along with Álvaro Morata and Jesús, would be promoted to the first team but continue to play with Castilla. He became an official full-time member at the start of 2013–14, receiving the number 18 shirt after the departure of Raúl Albiol. On 3 July 2014, Nacho signed a new contract with Real Madrid until 2021. He scored his first official goal for them on 10 January of the following year, closing the score in a 3–0 home victory against RCD Espanyol. Two minutes after replacing the injured Marcelo in a UEFA Champions League group stage match against Paris Saint-Germain F.C. on 3 November 2015, Nacho scored the only goal and sealed his team's advance to the last-16 with his first goal in a European competition. He contributed with five appearances, as the tournament ended in conquest. On 11 February 2017, Nacho made his 100th appearance for Real Madrid in a 3–1 away win against CA Osasuna. Benefitting from injuries and suspensions to teammates, he was the most utilized player in the centre-back position as the club won its first national championship in five years; he added four matches in the Champions League, again conquered by his team. Nacho scored his first career brace on 21 January 2018, in a 7–1 defeat of Deportivo de La Coruña. During that year's Champions League he made eight appearances while scoring one goal, when Madrid won their third consecutive and 13th overall title in the tournament; in the decisive match against Liverpool, he featured at right-back after replacing the injured Dani Carvajal late into the first half of an eventual 3–1 win in Kiev.
National career
After playing for Spain at under-17, under-19 and under-21 levels, Nacho was first called by the full side on 2 September 2013 for a friendly with Switzerland to be held eight days later, in place of injured Iñigo Martínez. He made his debut by replacing Real Madrid teammate Sergio Ramos early into the second half of the 2–2 draw against Chile in Geneva. Nacho was named in Spain's final squad for the 2018 FIFA World Cup. He scored his first goal for his country on 15 June, starting as right-back in the group stage fixture against Portugal and netting with a curled shot from 30 meters in a 3–3 draw.
Добавить в Словарь

Новый список слов для Английский -> Русский…
Создать новый список слов…

Копировать
Awards and achievements
Awards
x 3
La Liga (Winner)
2019/2020, 2016/2017, 2011/2012
x 4
La Liga (2nd Place)
2015/2016, 2014/2015, 2012/2013, 2010/2011
x 1
Segunda B (Winner)
2011/2012
x 1
Copa del Rey (Winner)
2013/2014
x 1
Copa del Rey (2nd Place)
2012/2013
x 3
Super Cup (Winner)
2019/2020, 2017/2018, 2012/2013
x 2
Super Cup (2nd Place)
2014/2015, 2011/2012
x 4
UEFA Champions League (Winner)
2017/2018, 2016/2017, 2015/2016, 2013/2014
x 3
UEFA Super Cup (Winner)
2017/2018, 2016/2017, 2014/2015
x 1
UEFA Super Cup (2nd Place)
2018/2019
x 4
FIFA Club World Cup (Winner)
2018 UAE, 2017 UAE, 2016 Japan, 2014 Morocco
x 1
Audi Cup (2nd Place)
2015
x 1
International Champions Cup (Winner)
2013
x 1
UEFA U21 Championship (Winner)
2013 Israel
Achievenements
x 1
UEFA European Under-21 Championship
2013
x 1
UEFA European Under-17 Championship
2007
x 1
FIFA U-17 World Cup
2007
Interviews, opinions and scandals
Interviews
What is he, Nacho Fernandez, in everyday life? Probably, when you do not play, everyone climbs into the head?
"I am, first of all, a very calm person. I like to communicate with my family on different topics. Of course, when you do not play for a long time, it affects you: different thoughts start to creep into your head, and this can be very difficult. But again, I always keep calm."
When will you receive a diploma from the Faculty of Physical Education and Sport of the Polytechnic University of Madrid (INEF)?
"It remains for me to pass two subjects, to study at coaching courses, and also to do practice ... But lately I have become somewhat lazy. I hope that in the next two years I will finish with all this. And then the birth of children, travel - all this greatly distracts from their studies. Although, of course, the fact that I gave up classes was my big mistake: now I find it difficult to restore all this. But one thing I can say for sure: I will definitely finish my studies and get a diploma."
Many people do not even suspect that Nacho has diabetes ...
"It really is. I'm not keeping it a secret, but I think that it's necessary to speak about it in the right place at the right time - for example, when I communicate with children in hospitals. I have diabetes since I was 12 years old, and I have already got used to living with it: I can stand this disease well, I watch myself. A diabetic footballer should take care of himself three times as much."
Does the disease affect your daily life?
"No, I live like any normal person. Yes, I have this disease, but if you watch yourself and do everything right, then you feel fine."
And how many kilometers did you wind on your bike this year?
"This year is not very much: when you play, and you are called to the national team, there is not enough time for a bicycle. But when free time falls out, the first thing I do is sit on the bike."
Do you have any special cycle route?
"I live in Alcala de Henares and love to skate with friends through the territory of the Natural Park."
Do you prefer to ride on flat or hilly terrain?
"Hilly. I generally like mountain bike more - however, I usually have one too."
You are now probably a kind of ambassador for the city of Alcala?
"I live here for a long time, all my friends are from here. Not so long ago, when I decided to change housing, I had an idea to move to Madrid, but my wife and I consulted and decided to stay in Alcala, because here we have everything. I am very pleased with my life in this city."
Why should you visit Alcala de Henares?
"Because this city is included in the UNESCO World Heritage Site and its center is surprisingly beautiful from an architectural point of view. In addition, there is very tasty food and great atmosphere."
Is it true that you like historical novels?
"Yes, I really love them very much - especially those in which the action takes place in the era of ancient Rome."
Statistics
Club statistics
| | | | | | | | |
| --- | --- | --- | --- | --- | --- | --- | --- |
| League | Season | Club | Apps | Goals | Assists | Min. played | Cards (Y/S/R) |
| Copa del Rey | 2019/2020 | Real Madrid | 3 | 1 | 0 | 202 | 0/0/0 |
| Copa del Rey | 2018/2019 | Real Madrid | 5 | 0 | 0 | 341 | 2/0/0 |
| Copa del Rey | 2017/2018 | Real Madrid | 6 | 0 | 0 | 525 | 0/0/0 |
| Copa del Rey | 2016/2017 | Real Madrid | 5 | 1 | 0 | 450 | 0/0/0 |
| Copa del Rey | 2015/2016 | Real Madrid | 1 | 0 | 0 | 90 | 0/0/0 |
| Copa del Rey | 2014/2015 | Real Madrid | 2 | 0 | 0 | 180 | 0/0/0 |
| Copa del Rey | 2013/2014 | Real Madrid | 4 | 0 | 0 | 314 | 1/0/0 |
| Copa del Rey | 2012/2013 | Real Madrid | 3 | 0 | 0 | 217 | 1/0/0 |
| Copa del Rey | 2011/2012 | Real Madrid | 1 | 0 | 0 | 19 | 0/0/0 |
| | | | | | | | |
| --- | --- | --- | --- | --- | --- | --- | --- |
| League | Season | Club | Apps | Goals | Assists | Min. played | Cards (Y/S/R) |
| UEFA Champions League | 2020/2021 | Real Madrid | 0 | 0 | 0 | 0 | 0/0/0 |
| UEFA Champions League | 2019/2020 | Real Madrid | 1 | 0 | 0 | 46 | 0/0/0 |
| Club Friendlies | 2019 | Real Madrid | 2 | 0 | 0 | 90 | 1/0/0 |
| UEFA Super Cup | 2018/2019 | Real Madrid | 0 | 0 | 0 | 0 | 0/0/0 |
| UEFA Champions League | 2018/2019 | Real Madrid | 5 | 0 | 0 | 450 | 2/1/0 |
| FIFA Club World Cup | 2018 UAE | Real Madrid | 0 | 0 | 0 | 0 | 0/0/0 |
| Club Friendlies | 2018 | Real Madrid | 1 | 0 | 0 | 44 | 0/0/0 |
| UEFA Super Cup | 2017/2018 | Real Madrid | 0 | 0 | 0 | 0 | 0/0/0 |
| UEFA Champions League | 2017/2018 | Real Madrid | 8 | 1 | 0 | 595 | 1/0/0 |
| FIFA Club World Cup | 2017 UAE | Real Madrid | 1 | 0 | 0 | 90 | 0/0/0 |
| Club Friendlies | 2017 | Real Madrid | 1 | 0 | 0 | 46 | 0/0/0 |
| UEFA Super Cup | 2016/2017 | Real Madrid | 0 | 0 | 0 | 0 | 0/0/0 |
| UEFA Champions League | 2016/2017 | Real Madrid | 4 | 0 | 0 | 344 | 0/0/0 |
| FIFA Club World Cup | 2016 Japan | Real Madrid | 2 | 0 | 0 | 102 | 1/0/0 |
| Club Friendlies | 2016 | Real Madrid | 1 | 1 | 0 | 73 | 0/0/0 |
| UEFA Champions League | 2015/2016 | Real Madrid | 5 | 1 | 0 | 358 | 0/0/0 |
| Club Friendlies | 2015 | Real Madrid | 2 | 1 | 0 | 178 | 0/0/0 |
| UEFA Super Cup | 2014/2015 | Real Madrid | 0 | 0 | 0 | 0 | 0/0/0 |
| UEFA Champions League | 2014/2015 | Real Madrid | 6 | 0 | 0 | 199 | 0/0/0 |
| FIFA Club World Cup | 2014 Mo… | Real Madrid | 0 | 0 | 0 | 0 | 0/0/0 |
| Club Friendlies | 2014 | Real Madrid | 3 | 0 | 0 | 226 | 0/0/0 |
| UEFA Champions League | 2013/2014 | Real Madrid | 3 | 0 | 0 | 242 | 0/0/0 |
| UEFA Champions League | 2012/2013 | Real Madrid | 1 | 0 | 0 | 90 | 0/0/0 |
| UEFA Champions League | 2010/2011 | Real Madrid | 0 | 0 | 0 | 0 | 0/0/0 |
National statistics
| | | | | | | | |
| --- | --- | --- | --- | --- | --- | --- | --- |
| League | Season | National team | Apps | Goals | Assists | Min. played | Cards (Y/S/R) |
| UEFA Nations League | 2018/2019 | Spain | 3 | 0 | 0 | 270 | 0/0/0 |
| WC Qualification Europe | 2018 | Spain | 5 | 0 | 0 | 322 | 0/0/0 |
| World Cup | 2018 | Spain | 2 | 1 | 0 | 160 | 0/0/0 |
| Friendlies | 2018 | Spain | 3 | 0 | 0 | 103 | 1/0/0 |
| Friendlies | 2017 | Spain | 4 | 0 | 0 | 228 | 0/0/0 |
| EC Qualification | 2016 | Spain | 1 | 0 | 0 | 90 | 0/0/0 |
| Friendlies | 2016 | Spain | 3 | 0 | 0 | 172 | 0/0/0 |
| Friendlies | 2015 | Spain | 0 | 0 | 0 | 0 | 0/0/0 |
| WC Qualification Europe | 2014 | Spain | 0 | 0 | 0 | 0 | 0/0/0 |
| Friendlies | 2013 | Spain | 1 | 0 | 0 | 31 | 0/0/0 |