Date of birth
16 June 1967 (age 54)
Current team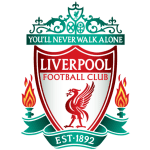 Liverpool
Biography
Jürgen Norbert Klopp  is a German professional football manager and former player who is the manager of Premier League club Liverpool. Often credited with popularising the football philosophy known as Gegenpressing, Klopp is regarded by many as one of the best managers in the world
Klopp spent the majority of his playing career at Mainz 05. A hard-working and physical player, he was initially deployed as a striker, before converting to play as a defender for the rest of his career. Upon his retirement in 2001, Klopp became the club's manager, leading them to promotion to the Bundesliga in 2004. After suffering relegation in the 2006–07 season and being unable to achieve promotion the following campaign, Klopp resigned at Mainz in 2008, departing as the club's longest-serving manager. Klopp then became manager of Borussia Dortmund, guiding them to the Bundesliga title in 2010–11. The next season Klopp guided Dortmund to their first-ever domestic double as they enjoyed a record-breaking season.  Klopp guided Dortmund to the 2013 UEFA Champions League Final, where they lost 2–1 to Bayern Munich. He left Dortmund in 2015 as their longest-serving manager.
Following Brendan Rodgers' dismissal in 2015, Klopp was appointed manager of Liverpool and led them to the finals of that season's EFL Cup and UEFA Europa League, both of which they lost. Klopp has since led the club to successive UEFA Champions League finals; losing 3–1 to Real Madrid in 2018, then winning 2–0 against Tottenham Hotspur in 2019 to secure his first European title. He led Liverpool to second in the 2018–19 Premier League as they scored 97 points, the third-highest total in the history of the English top division and the most points scored by a team without winning the title. The following season, Klopp won his second trophy with the club as they won the 2019 UEFA Super Cup, beating Chelsea 5–4 on penalties.
Klopp is a notable proponent of Gegenpressing, whereby the team, after losing possession, immediately attempts to win back possession, rather than falling back to regroup. His sides have been described as playing 'heavy metal' football by pundits and fellow managers, in reference to their pressing and high attacking output. Klopp has cited his main influences as Italian coach Arrigo Sacchi, and Wolfgang Frank, his former coach during his time as a player for Mainz. The importance of emotion is something Klopp has underlined throughout his managerial career, and he has gained notoriety for his enthusiastic touchline celebrations.
Source Wikipedia