Name
Ernesto Valverde Tejedor
Date of birth
9 February 1964 (age 57)
Birth Place
Viandar de la Vera
Current team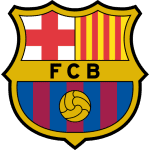 Barcelona
Biography
Ernesto Valverde Tejedor  is a Spanish former footballer who played as a forward, and is the manager of Barcelona.
Over ten seasons, he amassed La Liga totals of 264 games and 68 goals, adding 55 matches and nine goals in Segunda División. He played for six teams in a 14-year professional career, including Espanyol, Barcelona and Athletic Bilbao.
Valverde later went on to have an extensive spell as a manager, including being in charge of all three clubs. He won the double with Barcelona in 2017–18.
Source Wikipedia