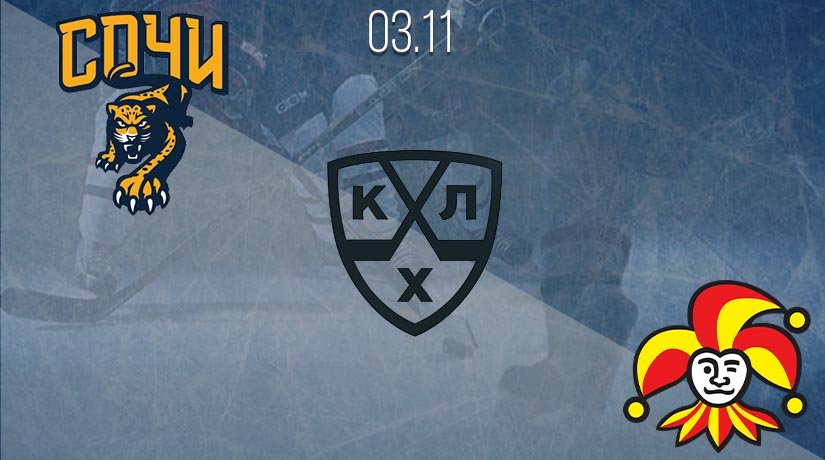 02nd Nov 2020
KHL Prediction: Sochi vs Jokerit on 03.11.2020
On November 3, 2020, as part of the regular KHL championship, Sochi will host a game against Jokerit. Let's have a closer look at these teams and try to predict this match's outcome.
Sochi
The team currently has only 15 points in 21 matches of the current draw. Sochi is in the penultimate line in the Western Conference table and has rather dim prospects for getting into the playoffs. It will not be easy for Evgeny Stavrovsky's squad to even get to 8 position with such a play. Their twelve defeats in a row are near record-setting levels. Even Dinamo Riga, a team that's in the last place of the tournament table, lost only 11 matches in a row.
Jokerit
Lauri Mariamaki's team is only 2 points away from the playoffs. Unlike Spartak, which has the same amount of points, they played only 16 matches instead of 22, so they don't have to worry about their position in the league. Jokerit has won 3 out of their 5 previous games. On October 14, they even managed to beat the strong CSKA (5-2).
Sochi vs Jokerit prediction
Jokerit managed to win 8 of the 18 games that the teams played against each other. The overweight of the hosts of this meeting can be traced not only by the total number of wins but also by victories in the last five matches since this team won four of them. The Finns will be ahead in this game, even despite Sochi's slight advantage in head-to-head meetings. These matches took place mainly last season and earlier, and at the moment, it is not as vital for us as the indicators in the first 16 games of these teams this season.