Full name
Lorenzo Insigne
Date of birth
4 June 1991 (age 29)
Current team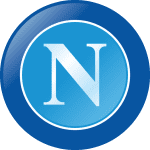 Napoli
Current transfer fee
€ 75.000.000 / Max € 75.000.000
Biography and family
Biography
Lorenzo Insigne (Italian pronunciation: [loˈrɛntso inˈsiɲɲe]; born 4 June 1991) is an Italian professional footballer who plays as a forward for Napoli, for which he is captain, and the Italy national team. Insigne began his professional career with Napoli in 2009, making his Serie A debut in 2010, but was later sent on consecutive season loan spells to Cavese, Foggia and Pescara, before returning to Napoli in 2012. Insigne is capable of playing on either flank, or through the centre, but is usually deployed as left winger. He is known in particular for his creativity, speed and technical ability, as well as his accuracy from free-kicks. Insigne has represented the Italy national under-21 team, with which he won a runner-up medal at the 2013 UEFA European Under-21 Championship. He made his debut for the senior team in September 2012, and has represented Italy at the 2014 FIFA World Cup and at UEFA Euro 2016.
Family
Lorenzo Insigne has three brothers, all of whom are footballers: his younger brother Roberto, as well as Marco and Antonio. Lorenzo married Genoveffa "Jenny" Darone on 31 December 2012; together they have two children: Carmine, born on 4 April 2013, and Christian, born on 13 March 2015.
Career
Club career
Early career
In 2006, at age 15, Insigne was signed by Napoli from Olimpia Sant'Arpino for €1,500. In 2008, he made his debut for the Primavera team, with whom he scored 15 goals in the 2009–10 season. He was first called-up to the first team under Roberto Donadoni, playing some friendlies in the summer of 2009, before making his Serie A debut under Walter Mazzarri, on 24 January 2010, in a 2–0 win away to Livorno. He played the remainder of the season on loan at Cavese in Lega Pro Prima Divisione, where he made 10 appearances.
Loans to Foggia and Pescara
The following season, Insigne was loaned to Foggia in Lega Pro Prima Divisione. He scored his first professional goal on 14 August, in the Coppa Italia Lega Pro match against L'Aquila, while on 29 August, he scored his first league goal in a 2–3 home defeat to Lucchese. Under the manager Zdeněk Zeman, he totalled 19 goals in the league, in addition to seven goals scored in Coppa Italia Lega Pro. On 8 July 2011, he was loaned to Pescara in Serie B, now managed by Zeman. He made his debut in the Italian second division on 26 August 2011 in the opening round against Hellas Verona, and on 4 September scored his first goal for Pescara away against Modena. Insigne finished the season with 18 goals, making him the second top-scorer of the season behind teammate Ciro Immobile, and 14 assists. Among the key players of Pescara's title-winning season and promotion to Serie A, Insigne was subsequently awarded the "Best Player" of the Serie B season, along with teammates Immobile and Marco Verratti.
Napoli
At the end of the season, Insigne returned to Napoli, choosing the number 24 jersey. On 16 September 2012, he scored his first goal in Serie A, after entering as a substitute for Edinson Cavani in a 3–1 home win over Parma. Four days later, he made his debut in UEFA club competitions, starting in a 4–0 win against Swedish side AIK Fotboll in the UEFA Europa League. Insigne struggled to get a run of consecutive games at many points in the season, but participated in a large successful season at Napoli, who finished in second place in Serie A that season. Throughout the season, he made 43 appearances, scoring five goals and providing seven assists. The competition for places with players like Edinson Cavani, Goran Pandev, Eduardo Vargas and Omar El Kaddouri meant Insigne often started matches on the substitutes' bench. The following season, Insigne made his UEFA Champions League debut in 2–1 home win over the previous season's finalists Borussia Dortmund, on 18 September 2013. Insigne marked his debut in the competition with a goal from a free-kick. In the final of the Coppa Italia on 3 May 2014, Insigne scored twice in the first half as his side won 3–1 against Fiorentina. During the 2014–15 season, on 9 November 2014, Insigne injured the anterior cruciate ligament of his right knee in a match against Fiorentina. He returned to the pitch on 4 April 2015 after a five-month absence, coming on as a substitute in a 1–0 away defeat to Roma. In his next league match, on 26 April, he scored a goal in a 4–2 home win over Sampdoria, also wearing the captain's armband during the match, in the absence of teammates Marek Hamšík, Christian Maggio and Gökhan Inler. On 13 September 2015, Insigne opened the 2015–16 Serie A season by scoring in a 2–2 draw against Empoli. On 20 September, he scored again in a 5–0 win over Lazio, also setting up Allan's goal. On 26 September, Insigne made his 100th Serie A appearance with Napoli and scored his third goal of the season in a 2–1 home win over defending Serie A champions Juventus, although he was also later forced off the pitch after sustaining an injury during the match; the club, however, later reported the injury was not serious. He continued his goalscoring run in the following match, scoring twice and setting up Allan's goal in a 4–0 away win over Milan, bringing his seasonal tally to five goals in seven games. Insigne's prolific performances even led to comparisons with former Napoli legend Diego Maradona, which Insigne played down. In April 2017, Insigne scored his third brace in four appearances for Napoli to take his tally to 14 goals for the Serie A season, surpassing his previous personal best for a single campaign. On 14 October 2017, Insigne scored his 100th career club goal in a 1–0 away win over rivals Roma in Serie A. After Marek Hamšík's departure from the club in February 2019, Insigne was made the official captain of Napoli.
National career
Youth
A regular member of the Italy under-21 squad, Insigne made 15 appearances for the "Azzurrini", scoring seven goals. He made his debut with the under-21 side on 6 October 2011 in a European qualifying match against Liechtenstein, scoring two goals and providing two assists in a 7–2 victory. With the under-21 team, he participated in the 2013 UEFA European Under-21 Championship under manager Devis Mangia, playing an important role in Italy's tournament run. On 5 June 2013, he made his tournament debut against England, scoring a goal from a free-kick in Italy's 1–0 opening victory. On 9 June, in Italy's second match against hosts Israel, Insigne began the play which led to Italy's first goal of the match in the 18th minute, which was scored by Riccardo Saponara. He injured himself later during the match and was forced to come off, although Italy won the match 4–0. Insigne was able to recuperate in time for the semi-final match against the Netherlands, and he came on to set up Fabio Borini's winner which sent the Italians into the final. On 18 June, Italy was defeated 4–2 against Spain in the final, although Insigne was able to set up Italy's second goal of the match, which was scored by Borini.
Senior
Insigne was called up for the first time for the Italy senior team in September 2012 at age 21 by coach Cesare Prandelli for Italy's 2014 FIFA World Cup qualifying matches against Bulgaria and Malta. He made his senior debut on 11 September 2012 in the World Cup qualifier match against Malta in Modena, coming on as a replacement for Alessandro Diamanti. On 14 August 2013, Insigne scored his first goal in a friendly against Argentina, which ended in a 2–1 loss at the Stadio Olimpico in Rome. Insigne was named in Cesare Prandelli's 30-man provisional squad for the 2014 World Cup and was eventually picked in the final 23-man squad. In Italy's last warm-up match, against Fluminense in Brazil ahead of their World Cup opener against England, Insigne and his teammate Ciro Immobile scored five goals, with Insigne scoring two. On 20 June, Insigne made his debut in the 2014 World Cup in Italy's second group match, against Costa Rica, replacing Antonio Candreva in the second half. However, this was Insigne's only appearance in the tournament, as Italy was eliminated in the group stage. On 31 May 2016, Insigne was named to Antonio Conte's 23-man Italy squad for UEFA Euro 2016. He made his first appearance of the tournament on 22 June, coming off the bench in Italy's final group match, which ended in a 1–0 defeat to the Republic of Ireland, striking the post and later receiving a yellow card in injury time. In the round of 16, at the Stade de France in Paris on 27 June, he came off the bench once again to help set-up Graziano Pellè's 91st minute volley to give the Azzurri a 2–0 win over defending champions Spain. On 2 July, he made a further substitute appearance in the quarter-final fixture against Germany and scored Italy's first penalty in the resulting shoot-out, which ended in a 6–5 loss to the reigning World Cup champions.
Awards and achievements
Philanthropy, commercial and social activities
Commercial and social activities
Payback for those coming from nothing. But who, from nothing, know how to bring out their very best. This is one of the key points in the video published on the Instagram profiles of Lorenzo Insigne and adidas Italia, with which a new sponsorship was announced. The striker for both Napoli and the Italian National team, considered one of the best Italian footballers because of his creativity on the pitch, joins the worldwide roster of talent for the German company, as stated on the website of the Neapolitan club, in an article published to announce the partnership; the first technical sponsor to sign an agreement with Napoli in the De Laurentiis era, which provides for the possibility of using the image of a player. And who can become the protagonists of a campaign based on that dream, one might say, because it is no coincidence, for sure, that it was #HereToCreate, the hashtag chosen by the tech brand for the launch of this initiative, as well as for others. It can also be understood in the words of Irene Larcher, Sr. Brand Activation Director of the company: "We are very happy to welcome Insigne into the adidas family, because he best represents the spirit and passion of our brand and is able to express on the pitch — as few other players can — the values linked to creativity that we have always identified with. The choice to involve him in our projects for growth, within the football category, aims to position adidas as a reference point for all young people who see in football a unique way of expressing themselves". A simple video, the voice of Lorenzo, the images that speak to the heart and the desires of every young player, with technical clothing but above all with that ball and those shoes that allow you to shine. The Instagram account of the Neapolitan number 24 ('I came from nothing, creativity made me what I am'), and that of adidas Italy('The origin of creators has unparalleled roots'), were the channels identified to promote the content, which generated around 150,000 views in a few hours, and more than 50,000 interactions. But above all, it has become a source, together with the piece published directly on the Neapolitan club`s website, for blogs, magazines and newspapers that have dramatically enabled the scale of dissemination.
Interviews, opinions and scandals
Interviews
What was the most beautiful and important goal you scored in Azzurro?
"I think the most beautiful goal was the freekick against Borussia Dortmund. We won that match. The most important ones I think were the goals scored in the Coppa Italia final."
Which teammate would you like to travel with?
"I have a great relationship with all my teammates but especially Sepe. We grew up together in the Napoli youth system. We are friends outside of the pitch and go out to dinner together with our families."
Did you have another passion as a child?
"My dream was always to play soccer. It came true and I'm very happy."
As a Neapolitan, what were our feelings when you scored in the Bernabeu?
"There were a lot of emotions. A goal like that doesn't happen every day. I hope one of you is also able to feel these emotions. "
What were your feelings when you had your first match with Mazzarri?
"It was beautiful. Playing in the San Paolo for Napoli was always a dream for me. I went through the Napoli youth system and was a ball boy when I was younger. They are one-of-a-kind emotions. "
At this point a few Napoli players enter the room off camera and Mertens runs up to Insigne yelling and hugging him. Lorenzo responds laughing:
"You always have to bother me; like on the field when there's a freekick! Guys, I have to give an interview! (Addressing the fans now) You guys see what happens in the locker room? These are things that happen every day! Can I return to work now Joginho, Milik and Mertens? Thanks!"
What was the biggest sacrifice you made to become a professional soccer player?
"I've done a lot. When I was young I would wake up early to go to work. I think that when someone makes these sacrifices for their family, in the end it pays off. Now I play for my city and I'm proud of wthe sacrifices I've made. "
What's you favorite pizza or plate?
"The food here in Naples in the best! We have everything! Recently, the pizza I'm eating the most is a Margherita with provola and ground pepper. My favorite plate, which my wife cooks but I haven't had recently because of my diet, is orecchiette with broccoli and sausage. "
Why do you wear the number 24?
"My wife was born on September 24th and I put it with all my love on my shoulders. It's bringing me good luck and I hope it continues to bring me more luck and goals so I can bring joy to you fans. "
What were the 3 most important matches of your career?
"The Coppa Italia final against Fiorentina, my debut with Napoli against Parma and the Real Madrid match at the Bearnabeu."
How important is the support of the fans for you players?
"Here in Naples the fans make you feel at home. You have an immense passion. Even in Serie C the stadium was always full. I don't think something similar exists anywhere else. I hope you stay by our side in the future and that our numbers grow. Only in this way will we be able to win many trophies. "
What is it like to play for your heart's team?
"It's an immense joy to represent your city. I'm proud to represent Napoli even with the national team. I hope to always bring the city to new levels because in my opinion it is the most beautiful city in the world. "
What do you like the most about the city and its people?
"The people and the city are amazing. People speak badly about Naples but we have great food, the Vesuvius, the sea, pizza, mozzarella; we have everything! We have things everyone is envious of. I'll try to bring you to the top of the world!"