Full name
Keylor Navas Gamboa
Date of birth
15 December 1986 (age 34)
Current team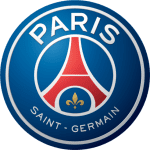 PSG
Current transfer fee
€ 12.000.000 / Max € 20.000.000
Biography and family
BIOGRAPHY
Keylor Navas is an acclaimed professional footballer from Costa Rica. He is a goalkeeper and currently represents the national squad of Costa Rica and the celebrated Spanish football club Real Madrid. Keylor kicked off his professional career with the Costa Rican club Deportivo Saprissa. He represented the club for two seasons following which he was contracted by the Spanish club Albacete Balompie. His impressive performance enabled him to graduate to the Primera Division, popularly called 'La Liga'—the 1st division association football system in Spain. He played his debut La Liga match for Levante UD against Athletic Bilbao. After playing for Levante UD in two successive seasons, he signed up to represent Real Madrid. He found a place in the Costa Rican youth football squad when the Central American nation qualified for the 2003 FIFA U-17 World Championship organized in Finland. He was included in the Costa Rica men's national team for the first time when he was 20, for playing friendlies in Europe. He has represented Costa Rica at two CONCACAF Gold Cups and the 2014 World Cup.
Keylor Navas was born on 15 December 1986, in San Isidro town in the agricultural region of Perez Zeledon in Costa Rica. His parents, Freddy Navas and Sandra Navas, who took care of him in the first few years following his birth, migrated to the US later on.
Before relocating to US, Keylor's parents entrusted him under the care of his grandparents. However, it was Juan, his grandfather, who devoted more time to him, ferrying him to the training ground in his rickety Toyota. He joined a local football club, Escuela de Futbol Pedregoso, when he was eight.
It was the founder of the club, Juan de Dios Madriz, who spotted raw talent in the young Keylor, and following a discussion with his mother, admitted him. He represented Escuela de Futbol Pedregoso till the age of 14.
Afterwards, he attempted to qualify for the local football team, 'Club Municipal Perez Zeledon' but came a cropper because of his short stature. This was the same football club his father had represented many years ago.
Later on, he took the bus to the Costa Rican capital of San Jose to take a chance with 'Deportivo Saprissa', a renowned football club.
FAMILY
Keylor became a Spanish citizen from December 2014. He married his girlfriend, Andrea Salas in 2009 and the couple has one daughter named, Daniela Navas Salas, and a son named, Mateo Navas Salas.
Career
Club career
Keylor Navas was successful in finding a place in Deportivo Saprissa and played his opening game for the squad in a league fixture against Asociacion Deportiva Carmelita.
He was the goalkeeper of Deportivo Saprissa from 2005 to 2010, appearing in a total of 60 matches on behalf of the club. He played a key role in his team lifting the 2005 CONCACAF Champions' Cup, and winning six national competitions.
In July 2010, he was signed by Albacete Balompie, a Spanish Seguna Division. In his first season with the club, he played in 36 games out of 42 but his team finished at the last position.
For the 2011-2012 season, Keylor was loaned to Levante UD, a Spanish La Liga division club. He made his debut on 13 May 2012 in the last round match against Athletic Bilbao, which his team won 3–0 and as a result qualified for the UEFA Europa League for the first time.
Keylor signed a three-year agreement with Levante UD, appearing in 46 games for the football club from 2012-2014. He went on to win the nomination for the 'La Liga Player of the Month' award in March 2014.
'Real Madrid Club de Fútbol' activated the €10 million release clause for Keylor, entering into a six-year pact with the Costa Rican goalkeeper. Keylor made his Real Madrid debut on 23 September 2014 at Santiago Bernabeu, defending the post against 'Eiche'.
Iker Casilas, the first-choice goalkeeper of Real Madrid gave his number 1 jersey to Keylor for the '2015-16 La Liga Season' when the former left the club. Real Madrid made a deal with Manchester United to transfer Keylor in exchange for David de Gea but the arrangement fell through.
Keylor appeared in all the league matches of the UEFA Champions League 2015-16 that Real Madrid won. He created a record, a first of sorts as a Real Madrid goalie, by allowing not even one goal against the team for 8 successive appearances in UEFA Champions League.
He became the most successful goalkeeper for the '2015-16 UEFA Champions League' forfeiting just 3 goals in 11 matches and not allowing the opposite side to score any goal in 9 matches.
He was the keeper in the starting lineup for the final fixtures of '2016-17 UEFA Champions League' and '2016-17 La-Liga', both of which were won by Real Madrid.
National career
Keylor Navas made it to the Costa Rican squad for the 2003 FIFA under-17 World Championship held in Finland.
He was first included in the Costa Rica national team for playing friendlies against Switzerland and Austria in Europe in August 2006.
He was seen in action on the field for the first time on behalf of the Costa Rican national squad in the 2010 FIFA World Cup qualifying match against Surinam in 2008 on 11th October. He was part of the national squad that was drawn up for two CONCACAF Gold Cup championships.
His efforts, to a great extent, enabled Los Ticos to qualify for the 2009 CONCACAF Gold Cup competition. He again helped the national team reach the quarter-finals in 2011 but had to opt out in the 2013 and 2015 CONCACAF Gold Cup editions owing to injuries.
Awards and achievements
Awards
x 1
La Liga (Winner)
2016/2017
x 2
La Liga (2nd Place)
2015/2016, 2014/2015
x 1
Ligue 1 (Winner)
2019/2020
x 1
Coupe de France (Winner)
2019/2020
x 1
Coupe de la Ligue (Winner)
2019/2020
x 1
Super Cup (Winner)
2017/2018
x 1
Super Cup (2nd Place)
2014/2015
x 3
UEFA Champions League (Winner)
2017/2018, 2016/2017, 2015/2016
x 1
UEFA Champions League (2nd Place)
2019/2020
x 3
UEFA Super Cup (Winner)
2017/2018, 2016/2017, 2014/2015
x 1
UEFA Super Cup (2nd Place)
2018/2019
x 4
FIFA Club World Cup (Winner)
2018 UAE, 2017 UAE, 2016 Japan, 2014 Morocco
x 1
Audi Cup (2nd Place)
2015
Achievenements
x 1
CONCACAF Gold Cup Best Goalkeeper
2009
x 1
CONCACAF Gold Cup All-Tournament Team
2009
x 1
La Liga Player of the Month
2014
x 1
LFP Awards Best Goalkeeper
2013–14
x 2
CONCACAF Men's Player of the Year
2014, 2017
x 1
FIFA FIFPro World XI 3rd team
2018
x 3
FIFA FIFPro World XI 4th team
2015, 2016, 2017
x 3
CONCACAF Men's Goalkeeper of the Year
2016, 2017, 2018
x 3
CONCACAF Best XI
2016, 2017, 2018
x 1
Facebook FA La Liga Best Goalkeeper
2016
x 1
UEFA Champions League Squad of the Season
2017–18
x 1
UEFA Champions League Goalkeeper of the Season
2017–18
x 1
Ibero-American Community Trophy
2017
Interviews, opinions and scandals
Interviews
Where exactly do you live in Madrid?
"In Pozuelo."
Isn't it far from Costa Rica?
"Yes, but I'm happy here. In Madrid, of course not so green, but still very good."
This is for you the second season as the main goalkeeper of Real Madrid. Do you miss Costa Rica? What is most lacking?
"I miss my family, but I like living in Spain: I was well received here, and there is great food here."
Do you feel the love of the fans?
"Yes, I felt it from the very beginning and I am very grateful to the fans for this. I always try to thank them for supporting their hard work on the field."
It seems that the "Madrid" is not going smoothly, judging by the situation at the "Bernabeu"...
"You can always play better, and we work on it: we will go step by step towards our goal. We feel good, we are strong and we want this to continue, we want to continue to win."
Which teammates do you communicate with the most?
"With everyone, we have a solid team."
Who is the best penalty taker in training?
"Hard to say. Many can compete for this title: Krish beats well, like Ramos, Bale, Hames, Kroos, Isco... We have a lot of excellent penalty kick players."
Are you concerned about the criticism of the press addressed to you?
"When they say that I could have avoided a goal, I agree with them: I always want to do more, and there is nothing new for me in these comments."
What is the best penalty that you managed to reflect?
"This is the hit of Antoine Griezmann on the Vicente Calderon. I received a sign, there are such prophetic events - the day before the match, one person told me that I should thank God, because I would have the chance to do something meaningful. Having reflected the penalty, I felt that God was there with me."
Who is the best striker you come across?
"Cristiano."
Scandals
Real Madrid intends to part with Costa Rican goalkeeper Kaylor Navas. Reports about it "twitter" El Chiringuito.
According to the source, the goalkeeper has already been informed that the club does not count on him in the next season. Thus, Navas can leave the "Real" in the summer transfer window, despite the fact that his contract with the Madrid club is valid for another year.
32-year-old Navas has been playing for Real since 2014. This season, he took part in nine matches of the championship of Spain, in which he missed six goals. He also scored two goals conceded in three Champions League games. In the "Royal Club" Navas won the Champions League three times, and also became the champion of Spain.
May 13, 2019
Statistics
Club statistics
| | | | | | | | |
| --- | --- | --- | --- | --- | --- | --- | --- |
| League | Season | Club | Apps | Goals | Assists | Min. played | Cards (Y/S/R) |
| Ligue 1 | 2020/2021 | PSG | 5 | 0 | 0 | 450 | 0/0/0 |
| Ligue 1 | 2019/2020 | PSG | 21 | 0 | 0 | 1890 | 0/0/0 |
| La Liga | 2019/2020 | Real Madrid | 0 | 0 | 0 | 0 | 0/0/0 |
| La Liga | 2018/2019 | Real Madrid | 10 | 0 | 0 | 900 | 1/0/0 |
| La Liga | 2017/2018 | Real Madrid | 27 | 0 | 0 | 2430 | 1/0/0 |
| La Liga | 2016/2017 | Real Madrid | 27 | 0 | 0 | 2430 | 2/0/0 |
| La Liga | 2015/2016 | Real Madrid | 34 | 0 | 0 | 3060 | 0/0/0 |
| La Liga | 2014/2015 | Real Madrid | 6 | 0 | 0 | 540 | 1/0/0 |
| La Liga | 2014/2015 | Keilor Navas | 0 | 0 | 0 | 0 | 0/0/0 |
| La Liga | 2013/2014 | Keilor Navas | 37 | 0 | 0 | 3250 | 3/0/1 |
| La Liga | 2012/2013 | Keilor Navas | 9 | 0 | 0 | 810 | 0/0/0 |
| La Liga | 2011/2012 | Keilor Navas | 1 | 0 | 0 | 90 | 0/0/0 |
| Segunda División | 2010/2011 | Keilor Navas | 36 | 0 | 0 | 3240 | 2/0/0 |
| Primera División | 2009/2010 | Keilor Navas | 27 | 0 | 0 | 2394 | 2/0/0 |
| | | | | | | | |
| --- | --- | --- | --- | --- | --- | --- | --- |
| League | Season | Club | Apps | Goals | Assists | Min. played | Cards (Y/S/R) |
| Coupe de la Ligue | 2019/2020 | PSG | 2 | 0 | 0 | 210 | 0/0/0 |
| Coupe de France | 2019/2020 | PSG | 3 | 0 | 0 | 270 | 0/0/0 |
| Copa del Rey | 2018/2019 | Real Madrid | 7 | 0 | 0 | 630 | 0/0/0 |
| Copa del Rey | 2017/2018 | Real Madrid | 1 | 0 | 0 | 90 | 0/0/0 |
| Copa del Rey | 2016/2017 | Real Madrid | 0 | 0 | 0 | 0 | 0/0/0 |
| Copa del Rey | 2014/2015 | Real Madrid | 3 | 0 | 0 | 270 | 0/0/0 |
| Copa del Rey | 2013/2014 | Keilor Navas | 2 | 0 | 0 | 180 | 0/0/0 |
| Copa del Rey | 2012/2013 | Keilor Navas | 4 | 0 | 0 | 360 | 0/0/0 |
| Copa del Rey | 2011/2012 | Keilor Navas | 5 | 0 | 0 | 436 | 1/0/0 |
| Copa del Rey | 2010/2011 | Keilor Navas | 0 | 0 | 0 | 0 | 0/0/0 |
| | | | | | | | |
| --- | --- | --- | --- | --- | --- | --- | --- |
| League | Season | Club | Apps | Goals | Assists | Min. played | Cards (Y/S/R) |
| UEFA Champions League | 2020/2021 | PSG | 1 | 0 | 0 | 90 | 0/0/0 |
| Club Friendlies | 2020 | PSG | 3 | 0 | 0 | 138 | 0/0/0 |
| UEFA Champions League | 2019/2020 | PSG | 9 | 0 | 0 | 799 | 0/0/0 |
| UEFA Champions League | 2019/2020 | Real Madrid | 0 | 0 | 0 | 0 | 0/0/0 |
| Club Friendlies | 2019 | Real Madrid | 0 | 0 | 0 | 0 | 0/0/0 |
| UEFA Champions League | 2018/2019 | Real Madrid | 3 | 0 | 0 | 270 | 0/0/0 |
| UEFA Super Cup | 2018/2019 | Real Madrid | 1 | 0 | 0 | 120 | 0/0/0 |
| FIFA Club World Cup | 2018 UAE | Real Madrid | 0 | 0 | 0 | 0 | 0/0/0 |
| Club Friendlies | 2018 | Real Madrid | 1 | 0 | 0 | 78 | 0/0/0 |
| UEFA Champions League | 2017/2018 | Real Madrid | 11 | 0 | 0 | 990 | 0/0/0 |
| UEFA Super Cup | 2017/2018 | Real Madrid | 1 | 0 | 0 | 90 | 0/0/0 |
| FIFA Club World Cup | 2017 UAE | Real Madrid | 2 | 0 | 0 | 180 | 0/0/0 |
| Club Friendlies | 2017 | Real Madrid | 0 | 0 | 0 | 0 | 0/0/0 |
| UEFA Super Cup | 2016/2017 | Real Madrid | 0 | 0 | 0 | 0 | 0/0/0 |
| UEFA Champions League | 2016/2017 | Real Madrid | 12 | 0 | 0 | 1110 | 0/0/0 |
| FIFA Club World Cup | 2016 Japan | Real Madrid | 2 | 0 | 0 | 210 | 0/0/0 |
| Club Friendlies | 2016 | Real Madrid | 0 | 0 | 0 | 0 | 0/0/0 |
| UEFA Champions League | 2015/2016 | Real Madrid | 11 | 0 | 0 | 1020 | 2/0/0 |
| Club Friendlies | 2015 | Real Madrid | 2 | 0 | 0 | 142 | 0/0/0 |
| UEFA Champions League | 2014/2015 | Real Madrid | 2 | 0 | 0 | 180 | 0/0/0 |
| UEFA Super Cup | 2014/2015 | Real Madrid | 0 | 0 | 0 | 0 | 0/0/0 |
| FIFA Club World Cup | 2014 Mo… | Real Madrid | 0 | 0 | 0 | 0 | 0/0/0 |
| Club Friendlies | 2014 | Real Madrid | 2 | 0 | 0 | 136 | 0/0/0 |
| UEFA Europa League | 2012/2013 | Keilor Navas | 12 | 0 | 0 | 1110 | 0/0/0 |