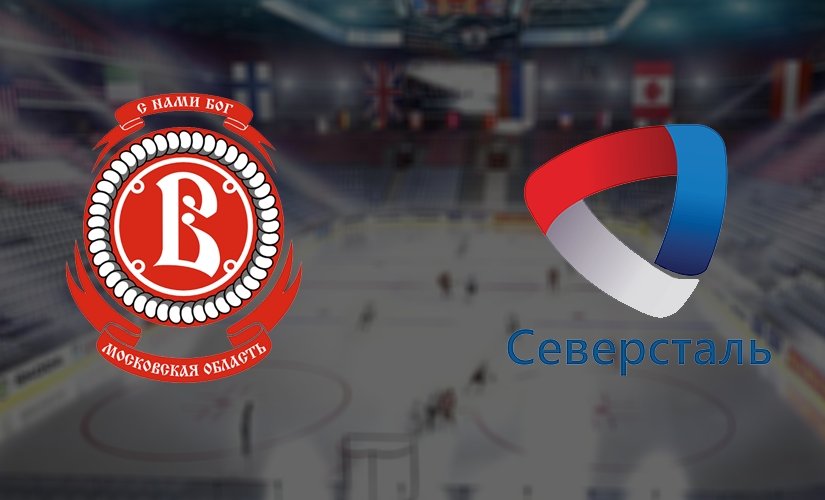 01st Nov 2019
Vityaz vs Severstal Prediction: KHL Match on 02.11.2019
On November 2, in the Kontinental Hockey League, there will be a match between Vityaz and Severstal which will take place in Podolsk. The hosts after impressive start slowed down a bit, and sank to third place in the Western Conference, ahead of the fourth Dynamo by 3 points. The Cherepovets team occupies 9th place in the West and are lower than the eighth Lokomotiv in terms of goal difference. We will evaluate the condition of the teams and look at betting options.
Vityaz
In the previous four games, hockey players from Vityaz suffered defeats. Yes, in every match Podolsk players acted strong and managed to take the game into overtime. But every time something was missing. So in the last round, Vityaz had every chance to beat SKA at home in regular time, but lost the advantage in the final segment, allowing Ketov to even the score. Overtime turned out to be dry, and in a series of shootouts, Petersburgers scored once. This turned out to be quite enough for the victory.
Earlier, Vityaz lost to Kunlun 2-4 at home. The first period of that meeting ended in favour of the guests 2-0. In the second period, the hosts managed to recoup, but then again followed by failure, and the guests answered with two accurate shots. The defeat of Vityaz from Salavat 1: 2 and Sibir 1: 4 did not add any optimism. The team is obliged to improve the tournament position already in the next games.
Severstal
Cherepovets also did not shine in previous rounds. Severstal suffered five defeats in a row. Moreover, in the last three meetings, Razin's wards lost in the home arena with the same result 1: 2. In a duel with SKA, Cherepovets hockey players achieved a draw 1: 1, lost in a shootout. In extra time, Severstal lost to Neftekhimik and Jokerit. In total, in the last five meetings, the club played four times with the bottom total.
The low performance of Severstal is due to a weak game of forwards. They fail to create scoring chances. Severstal hockey players often lack non-standard actions and solutions. It will be difficult for the team in matches with stronger opponents.
Vityaz vs Severstal prediction
Vityaz in the previous four personal meetings beat Cherepovets. Now the Podolsk team badly needs points to gain to get to the top of the standings. Likewise, guests need points, but to get into the top eight in their conference. Vityaz's chances of winning are higher, taking into account all factors. Both teams didn't score much in the past few games; both have problems in the offence, so let's not expect many goals.
Make sure to bet on Vityaz vs Severstal with 22Bet!