As the COVID-19 pandemic has spread across the world, it has affected nearly every industry. From retail and cinema to gambling and sports events, nothing has been left untouched. UEFA is no exception to this. The Association has had to sort through a slew of sports events and decide which are postponed and which are canceled. On top of this, the UEFA has to keep its member associations from panicking and canceling their seasons prematurely. 
The Champion's League & Europe League
The 2019/2020 Champion's League is currently hanging in limbo. The coronavirus situation started to ramp up partway through the season, causing the May 30th finals to be postponed. 
On April 1st, 2020, UEFA hosted a conference call with its member associations. They were presented with several different options regarding the Champions League, but no conclusion was reached. This is because the pandemic's very nature makes it difficult to predict. However,  UEFA members did determine that domestic football would be prioritized over the Euro tournament. 
All national matches slated to occur in June 2020 have been postponed indefinitely. On April 4th, the president of UEFA set a deadline of August 3rd for the Champion's League finals. If the season does not conclude by that point, it may be rendered void. 
If the Champion's League final is able to happen before the deadline, it will likely happen over four days in Istanbul. Before the final can even occur, however, the knockout fixtures need to be played. These will most likely be played in a single-game format. The final stages would be simplified in order to give the domestic season a better chance to finish in a timely manner. 
When UEFA President Ceferin announced the August 3rd deadline for the Champion's League, he stated that it would also apply to the Europa League. On Wednesday, April 1st, the finals for this league had been suspended indefinitely. The UEFA is really hoping that both leagues' seasons can conclude by June 30th, which is when all the players' contracts are set to expire. 
The UEFA sent out a notice on April 3rd to its 55 member associations across Europe. This letter said that if a country's league ends its competitions early, then it may end up forfeiting its place in the Champions League and Europe League. This appears to be in response to Belgium's decision to abandon its 2019/2020 season. Belgium is the first major European league that completely canceled its season due to the COVID-19 pandemic. After canceling, the Belgian Pro League declared Club Bruges to be champions, based on the current league table set. At the time of the cancellation, there was only one regular-season match left to play. The decision will be made official on April 15th, so there is still time for the league's board of directors to heed UEFA's warnings. 
So, why is UEFA mandating that European leagues finish out their seasons? The Association states that this is because it is of paramount importance that champions are decided on the field. President Ceferin does not think that the pandemic should cause leagues to claim a champion ahead of schedule when perhaps the team has not earned it. 
Furthermore, UEFA emphasized its right to withhold the entitlement of clubs to participate in international competitions.  
If you look at this from an outsider perspective, UEFA's position makes sense. It obviously wants leagues to be able to conclude their seasons at the same time, and then start again together. That way, transfer windows are not thrown off schedule. In addition to this, ending domestic campaigns will surely disrupt the knockout fixtures. And, finally, if the competition is canceled, UEFA would possibly have to refund many European sports broadcasters. 
The money is indeed a significant factor in UEFA's decision. Canal Plus, a French broadcaster, has flat-out refused to pay its upcoming installment of £100 million. If other broadcasters follow suit, it may be difficult for the Association to recover financially. 
Over the coming weeks, UEFA will likely do all that they can to ensure that England, Italy, France, Spain, and Germany do not cancel their seasons. These "big-five" leagues bring in millions upon millions of pounds in sponsorship and broadcasting deals. 
UEFA is confident that football will be able to resume in just a couple of months. In their letter to the 55 member leagues, the Association stated that there should hopefully be an updated calendar released by mid-May. 
Regardless of the UEFA's penalty of forfeiting positions, if a league cancels its season, it has assured its members that it will not explicitly force any of them to continue their seasons. The member leagues will not be held legally responsible for quitting. 
There have been rumors that Michele Uva, the vice-president of UEFA, is willing to admit clubs to next term's competition, even if they cancel their current seasons. However, their reason for abandonment would have to align with a government order. 
Euro 2020
Even though Euro 2020 has been postponed until the summer of 2021, UEFA has not decided whether it will be updating the name of the tournament. The new dates are June 11th – July 11th of 2021. The championship is going to be sorely financially impacted due to this year's postponement. It's estimated that the UEFA will miss out on approximately £2 billion in revenue this year.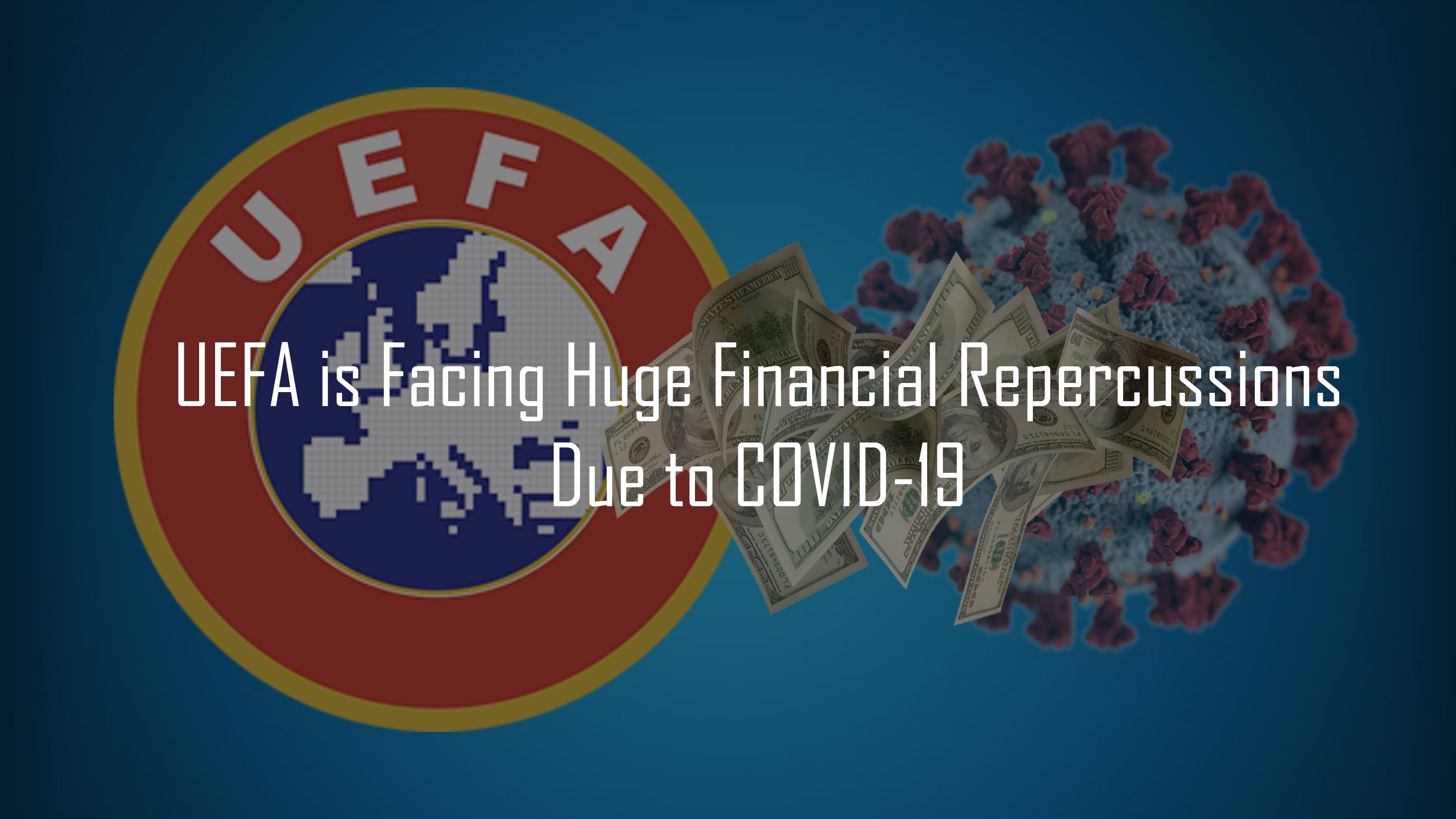 Euro 2020 has been delayed multiple times. The latest version was supposed to occur in June but has now been postponed indefinitely. UEFA has stated that domestic tournaments will take precedence over the Euros.