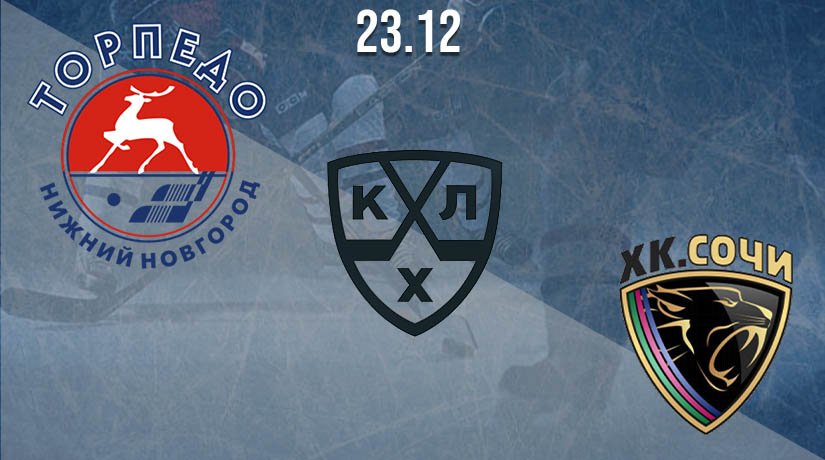 22nd Dec 2020
KHL Prediction: Torpedo vs Sochi on 23.12.2020
On December 23, Torpedo meets with Sochi. Will the Sochi team in Nizhny Novgorod create difficulties for the arena owners and continue fighting for a place in the playoffs? Let's find out.
Torpedo
Due to excellent movement and pressure on Barys's goal, Torpedo managed to equalize the match's score, but in overtime, almost in the first attack, they conceded. As a result, a 2-3 defeat. At the moment, the team from Nizhny Novgorod settled in seventh place in the Eastern Conference standings. They need to improve defensive play. With 112 goals, they are the worst among teams in the playoffs zone.
Sochi
Sochi is in tenth place in the West. The gap from the eighth team in the conference is ten points. It will be tough for Evgeny Stavrovsky's club to get involved in the battle for a place in the Top-8. Yet, if they make such comebacks as in Riga, there will be more chances. The Leopards were inferior to Dynamo in the second period (1-4) but managed to win (6-5 OT).
Torpedo – Sochi prediction
In our opinion, Torpedo is the favorite of this match. The team has an edge in class and skill. Sochi in recent meetings is not perfect in defense, but, as a rule, after a scoring extravaganza in one match, there is an inevitable decline in performance. Also, if Sochi wants to cling to points in this game, then they definitely shouldn't play on a collision course with the hosts.
We believe that the excess of goals scored in this game should not be expected, and Torpedo, at least, will not lose in the regular time of the match. Our prediction – Torpedo will not lose + total under 5.5 goals.