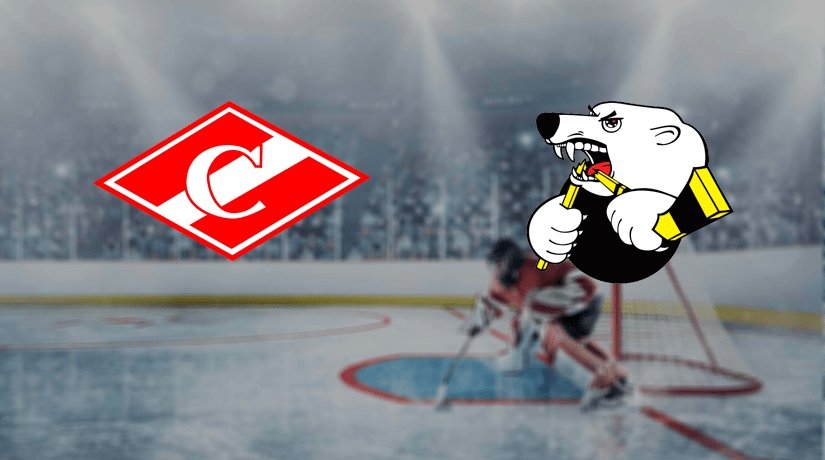 24th Jan 2020
Spartak vs Traktor Prediction KHL: 25.01
In another game day of the Kontinental Hockey League, Moscow Spartak will host Traktor. Spartak is gaining a lot of confidence and fighting for the leadership lines in the tournament. Will they be able to earn more points against the opponent who's having some problems this season?
Spartak
Spartak began to win after a small crisis. In the last match, Severstal was beaten by "red and white", and the puck hasn't hit the back of the Spartak's net. The defence of Muscovites played well. On the home ice, the squad of Oleg Znarok is performing well, especially without special chances for teams from the bottom of the tournament tables. The fight is for third place with Jokerit and Moscow Dynamo in the Western Conference. The team from Chelyabinsk is not the strongest at this time, and in the upcoming match, Spartak has the opportunity to get to the next points.
Traktor
The Traktor no longer claims to be in the playoffs. The fight for the eighth place in the Eastern Conference is fierce and getting Chelyabinsk team into the play-off zone only from the category of science fiction. Traktor has a 4th away match, and the geography is quite extensive: from Novosibirsk to Moscow. The last two games Chelyabinsk lost in regular time, with a difference of 3 goals in both matches. Away matches are not very successful for Traktor, and it is still a home team.
Spartak vs Traktor
Spartak on their ice is not very hospitable for the Chelyabinsk. In the last personal meetings in Moscow, only once it came to overtime, in the remaining three matches Spartak won convincing victories with a difference of 2 or more goals. In the upcoming game, the picture is unlikely to change. The position and capabilities of the teams are too different, and the tasks of the hosts are more significant.
We look forward to a good game and the victory of the Muscovites in regular time.
Make sure to bet on Spartak vs Traktor with 22Bet!