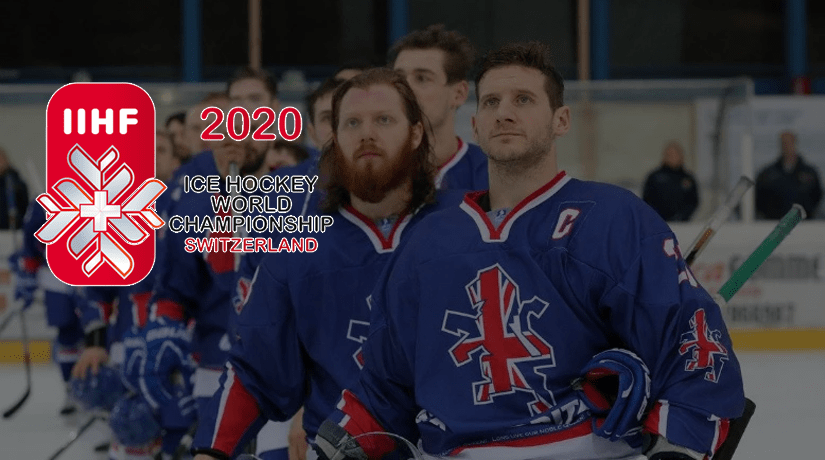 14th Jan 2020
IIHF World Championship 2020 Participants: Team Great Britain Interview and Preview
Team GB or the British national ice hockey team secured themselves a place in the elite division of the World Championship for the second year in a row, and we will be seeing them competing with the strongest hockey forces of the world once again.
Let's recall that in April 2018 they secured a place in the top division for the first time since 1994, which is the first time in 24 years. After a bitter struggle in the final game where Hungary led 2-0, Team GB managed to catch up just 15 seconds before the end of the regulation and took that game into overtime and shootouts where they won.
In the World Championship 2019 Slovakia, Britain was considered the main outsider. However, their strong-willed game with France, where they recouped from 0-3, helped them to remain in the elite for another year.
A bit of history
Team GB has been a member of the IIHF since its foundation in 1908. The team was strong at the beginning of the 20th century: it won the first European Championship in 1910, took third place at the 1924 Winter Olympics and became the Olympic champion in 1936.
In 1936, Team GB won the World Championship in Germany.
The medalist team was mostly formed from British-Canadian players who learned to play in Canada.
Since then, Team GB made a minimal impact on ice hockey until recently when they qualified for the Worlds 2019.
Ice Hockey Team Great Britain Interview
We have exclusively asked Great Britain Ice Hockey Federation representative a few questions related to their recent achievements.
Did staying in the hockey elite have any impact on hockey development in the UK? Did it attract more attention from the media, investors and fans?
The attention from the media was like nothing Team Great Britain had ever known, especially from worldwide media. Ice hockey is a minority sport in the UK but FreeSports, a free-to-air sports channel have been long-time supporters and cover most games live, while games are also broadcast on BBC 5 Live Sports Extra. Their coverage was massive last season and we also, for the first time, had a national newspaper reporter come out to cover the tournament.
The fanbase following GB has been growing for years, and there were nearly 1,000 fans at various times across the World Championship. In terms of investment, on the back of GB's recent success, they have signed one of their biggest-ever sponsorship deals with Lucas.
Who is going to lead the team as a head coach this year?
Pete Russell is GB's head coach once again.
Any ideas, yet, how the 2020 squad is going to look?
Way too early to tell I am afraid. GB have Olympic Qualifying in February so Pete's selection here will give us an inkling, perhaps, of how the World Championship squad might look.
Please tell us about the preparation plans for the 2020 Worlds. Any friendly games already scheduled?
Yes, apart from the Olympic Qualifiers, where we play with Hungary, Estonia and Romania, we have also managed to organize friendly matches with Canada, Kazakhstan and Poland.
Great Britain will face Hungary in Coventry and Nottingham in April as part of their preparations for this year's World Championship.https://t.co/GFx8ukPqva pic.twitter.com/9T4rhwmE8z

— Team GB Ice Hockey (@TeamGBicehockey) January 8, 2020
Richard Grieveson, IHUK chairman, said: "Ice Hockey UK is honoured to be hosting such a prestigious international game next year.
"Canada is a world leader in ice hockey, and I am sure supporters across the UK will be excited to see GB face such a top-class team.
"Being able to attract such a big name is testament to how far the nation has come in the past few years. On behalf of IHUK, I would like to thank Hockey Canada for coming to the UK, and we look forward to welcoming them."
Let's keep an eye on Team Great Britain and wish them luck in the 2020 World Championship!
Stay tuned for more team insights and check out our Ice Hockey World Championship 2020 Wiki for more info!