There hasn't been an awful lot for followers of European football to take confidence from since the suspension of all major divisions, including the Premier League, but the return to training for all Bundesliga sides suggests better times are on the horizon.
Lovers of the beautiful game have been left without a sporting interest, clinging to hopes league action could return before summer and all major divisions would be played to a finish. They want to see champions crowned, trophies lifted, and prize money paid out.
They also hunger for relegation places to be settled, cup competitions concluded, and top goalscorer awards distributed. Many newspapers and media outlets tell us that is fast becoming a pipe dream. Seasons and competitions, such as the Champions League and Europa League, could become null and void if things don't improve soon. That's a very real threat to football.
Bundesliga offers hope
At a time when there seems to be nothing but doom and gloom for sports fans, news broke concerning the German Bundesliga that allowed us to dream of a better, more interesting future. Could the 2019/20 football season resume and be played to a conclusion before July/August, allowing plenty of time for the 2020/21 campaign to start as normal. To have any chance of that happening this season must get going as soon as possible, played behind closed doors or otherwise.
That isn't looking too possible at present, with many football insiders suggesting closed doors games isn't what UEFA want to see. Drastic times call for drastic measures, however, and in playing games with no crowds it could allow us to finish the season, complete places, crown champions, relegate teams fairly and establish qualification for next season's Champions League and Europa League. 
Football is nothing without fans, but thousands of supporters packed tightly into grounds won't happen for quite some time yet, some reports suggesting September at the earliest in some countries, including England and Scotland.
Small training groups
Bundesliga teams returned to training in April, however, and that gave all citizens of planet football the chance to dream. If the top league in Germany can get to playing games before the end of spring, why not the UK? When the ban on live sports and public gatherings is lifted, footballers will need to get themselves fit again, requiring a mini pre-season to get back up to speed. There won't be the usual pre-season tour or friendly games, but players will have to regain their match sharpness and ability to play 90 minutes without suffering an injury.
This could take anything between four to six weeks, so it's encouraging to see Bundesliga sides like Bayern Munich back in training. It means we are, finally, heading in the right direction again and football is becoming a possibility once more. As you would expect, this training isn't being done under normal circumstances, clubs having to be extremely wary of how players interact while the coronavirus remains a threat. If just one player tests positive for COVID-19 during this time, we could see training scrapped once again to protect the squads and their families.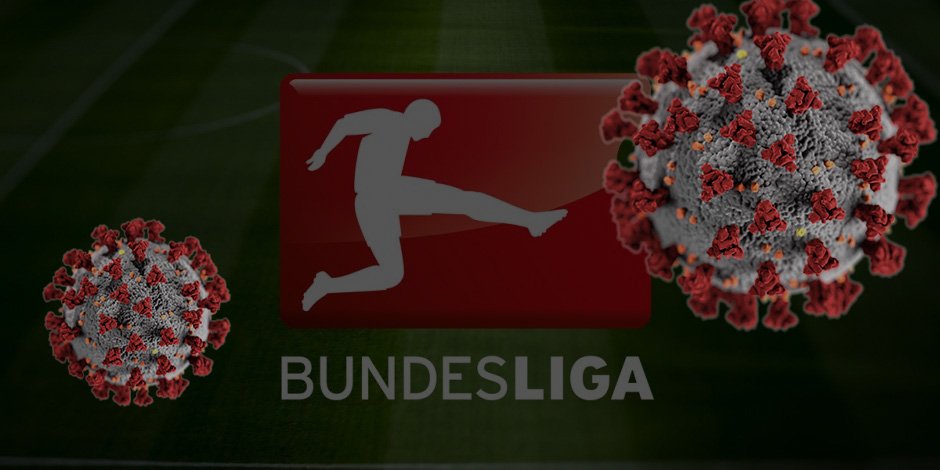 That's why the likes of Bayern Munich have been testing the ground with small group training sessions. The German Football League's ban on practice expired and wasn't renewed. This allowed coaches and players to return to the training ground but there isn't the mad rush to get back to playing football. This period is about taking as little risk as possible and protecting players. All 18 Bundesliga clubs had conducted at least one training session by Tuesday 7 April, Werder Bremen being the final club to return.
League remains competitive
Will we see the Bundesliga return in some form to complete the current season? It certainly makes sense as the league remains competitive after 25 games played. Defending champions Bayern Munich sit in pole position with their stats reading 17 wins and four draws against four defeats. They have scored 73 goals and conceded 26. The 55 points on the board leaves them four ahead of nearest rivals Borussia Dortmund who are poised to strike in second.
Dortmund will be the team most keen to see play resume. If the season is called at this point, Bayern Munich will be awarded the title. If the campaign is cancelled, no champion will be crowned with all results and points declared null and void. Either would be extremely harsh on a title challenger who has collected 51 points so far, winning 15 and drawing six, losing just four games. Borussia have scored 68 goals and conceded 33.
It wouldn't be fair to describe the Bundesliga as a two-horse race either. Bayern Munich are strong favourites due to their lead and experience of winning the division but, in its current shape, there is no more than eight points between the pacesetters and Bayer Leverkusen in fifth place. Anyone of five teams could win the title with any four of those five grabbing a Champions League spot.
Relegation remains a live issue
At the other end of the table, we see bottom club Paderborn are two wins from safety with Werder Bremen in 17th just four points behind Fortuna Dusseldorf in 16th with a game in hand. Dumping any side down a division before they have had the chance to pull themselves clear and secure their Bundesliga future would be unfair, especially those with a game in hand. It could also lead to the Bundesliga being dragged through court for lost revenue and that's something best avoided.
At present, the league remains on hold and will do so until the final day of April when the original suspension expires. It will then be up to organisers and member teams to open the competition back up for business and return to football, extend the suspension or scrap the league entirely. We'll bring you news and updates on any decision made and how it affects the betting.