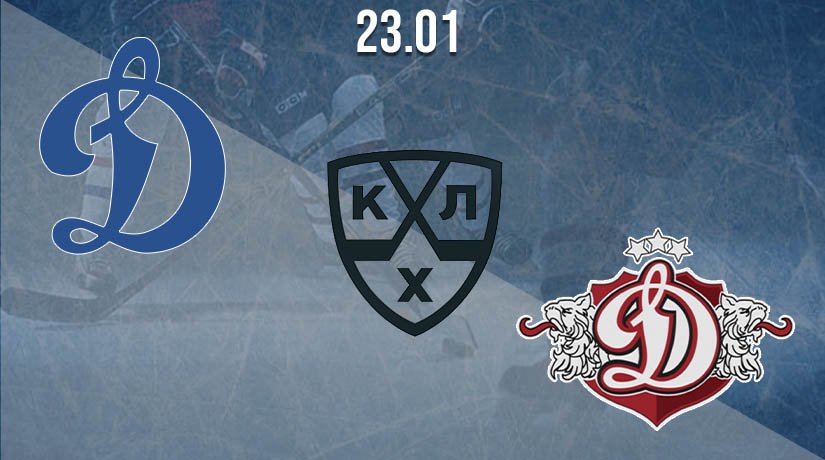 22nd Jan 2021
KHL Prediction: Dynamo Moscow vs Dinamo Riga on 23.01.2021
On January 23, Moscow Dynamo will host a game against their teammates from Riga. Games between these teams are usually high-scoring. Can we expect another scoring fest this time? Let's find out.
Dynamo Moscow
Ultimately Muscovites have already guaranteed themselves a pass to the playoffs. But now the team is facing the task of getting into the top 4 in the West and having better conditions for home ice in the playoffs. In the last two rounds, the Muscovites lost to Sibir and Barys. Have they already given up playing, and should we expect only defeats from them now?
Dynamo Moscow should approach the match with the Rigans quite seriously and take away 2 points so crucial for them from the outsider, securing the 4th position more firmly.
Dinamo Riga
All right, we can already say with confidence that Dynamo Riga will finish the current season in the last place in the standings. The team is quite diligent and scores quite a lot. Riga has significant defence problems; they conceded 167 goals in 47 matches, which is the most upsetting indicator in the West. On the road, Riga has only one victory in regulation time, in 24 away games. On their home ice, the Baltic team knows how to surprise, and they beat the same Moscow Dynamo 5-4. We want to emphasize that in the recent away meeting with Ak Bars, Riga was able to gain the upper hand in overtime with a score of 5-4.
Dynamo Moscow – Dinamo Riga prediction
Matches between these teams are usually high-scoring.
Given that Dinamo Riga scored quite a lot this season and managed to defeat the leader of this regular season, we propose to bet on the match total over 5.5. We also suggest betting on the victory of the hosts within the regular time.