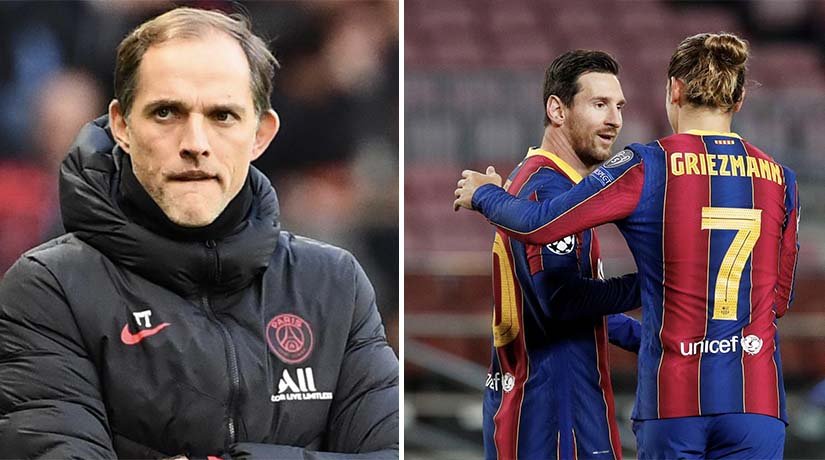 14th Dec 2020
Champions League Round Of 16 Draw
The draw for the next round of the Champions League was made on Monday lunchtime, with the 16 sides left remaining in the competition learning of the team's that they will need to overcome to reach the quarterfinals of the prestigious European competition.  
Barcelona vs PSG
There isn't much denying what the tie of the round was, as Barcelona will be coming up against PSG. Barcelona could only finish second in their group behind Juventus after losing to the Italian side 3-0 on the final matchday. PSG eventually finished top of their group, which also included Manchester United and RB Leipzig. This will be a game that all fans will be looking forward to, as they last met in a classic in 2017, with PSG surrendering a 4-0 first leg advantage.  
Tough Task For English Duo
There will be two challenging ties for Premier League duo Liverpool and Chelsea. Liverpool last won the competition in 2019, and will be challenged with beating RB Leipzig in the next round. It will be a return to Germany for Reds boss Jurgen Klopp.  
Meanwhile, Chelsea face the daunting challenge of Atletico Madrid in the last 16 of the Champions League. Manchester City fared slightly better as they avoided many of the big teams and drew Borussia Monchengladbach, who have reached this stage for the first time in 42 years. 
Holders Face Italian Giants
Bayern Munich sailed through their group, and will be looking to become one of the select sides that have won the European Cup in successive years. They will come up against Lazio, who have made it through to this stage of the competition for the first time in 20 years.  
Cristiano Ronaldo's Juventus will be pleased with their draw, as they will be coming up against Portuguese side FC Porto. Meanwhile, there is an attractive looking fixture in the round of 16 between Borussia Dortmund and Sevilla. Zinedine Zidane's Real Madrid have been rewarded for making it through their Champions League group with a round of 16 clash with Serie A side Atalanta.  
Bayern remain the team to beat according to the odds, and that price could shorten as the season progresses. The round of 16 in the Champions League will get underway on the 16th February, before being brought to a close on the 17th March.