Amidst the entertaining and exciting world of online gambling, slot games are a popular topic for fans. Some of the best online slots are engaging and offer players an immersive experience. Today, we'll be taking a look at all the slots of love. 
You can spend this Valentine's Day with your second half and enjoy these magnificent real money online slots. Each game we'll be mentioning is unique in its way. Hence, if you're a slot fanatic, you should try all of them out.  
The Importance Of Valentine's Day
While love is always in the air for those in love, the fast pace of life can be gruelling. Valentine's Day presents a perfect opportunity for lovers and friends to express their gratitude to one another and spend quality time together on this holiday. 
Along the same lines, online gambling or free gaming is a brilliant way to spend a hearty evening together. Playing the best slot machine games at an online casino, reflecting the essence of love, can bring you and your loved ones together. Hence, let's take a closer look at the Valentine's Day online slots that pay real money you must try!  
Hearts Desire By Betsoft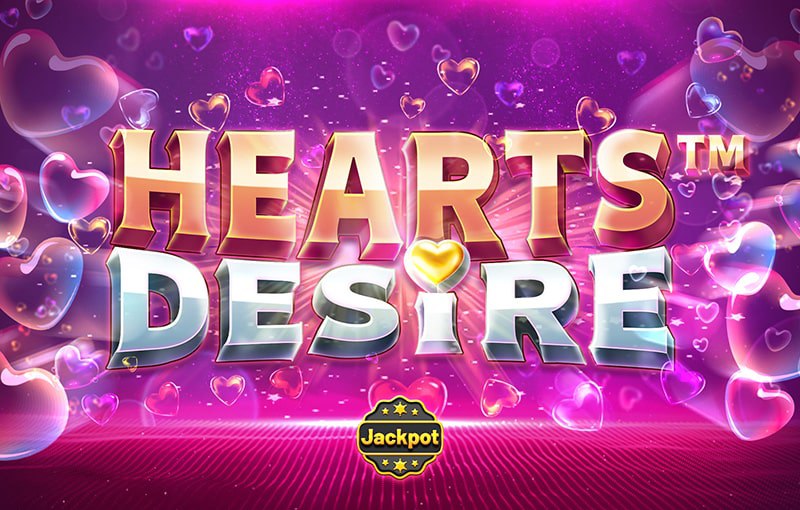 Heart's Desire is the first slot on our list. This online slot game is available at multiple casinos as Betsoft is a rather well-known provider. Nothing reflects Valentine's Day better than these type of online casino slots. Hearts of Desire takes you on a journey of love through its immersive gameplay and unique features. 
This fruit-based slot hosts sweet, bubbly graphics with a magical glitter touch, alluring synthesizer soundtracks, and romantic reel sets that escalate the feeling of love.
Betsoft's unique slot is a 5×3 reel game where you can win a maximum prize of up to 1787 times your bet. Its gaming design hosts multiple engaging features such as:
Multiple prize options such as Minor, Mini, Mega, and Major at the progressive jackpot feature;
Double scatter symbols that can unlock the bonus round;
A special scatter symbol that blocks in-game free spins.
With high volatility and an RTP of 96.13%, the 30 payline slot machine is one of the best online slot games you can find. 
Yggdrasil's Power Of Love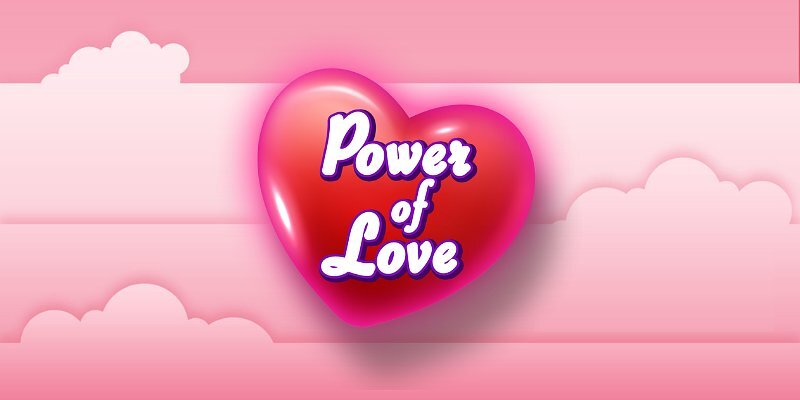 Inspired by the emotion of love, Yggdrasil has gone out of its way to create a popular slot machine game for Valentine's Day. Power of Love takes you back to the 1960s with a red carpet backdrop and celebrity characters. Creating a stack of matching symbols is the key to unlocking the game's special features and huge wins.  
The online slot hosts several unique in-game features, making it one of the top real money slots online. You can tune in to this game at some of the best casinos online and experience the immersive features of the game, such as:
Expanding Reels feature – Once the reels land on the perfect combination, the set of reels on the screen will expand and give you a chance to make bigger combos,
The symbols of the game are also improved, and you get more bonus symbols and special symbols for higher payouts
The scattered wilds feature is also one of the best ones, alongside the stacked symbols feature, both of which help you make the most of your bet.
To claim either of the special features from this free slot game online, a player needs to fill the love meter and trigger the same. This one of the free slot games online come with a max win limit of 380,100 euros or equivalent and an RTP of 96% with high volatility.  
However, the game of this themed slots online is still known to pay back lump sum amounts to its players making it a preferable online slot to play for fun. 
Love Birds By Spinmatic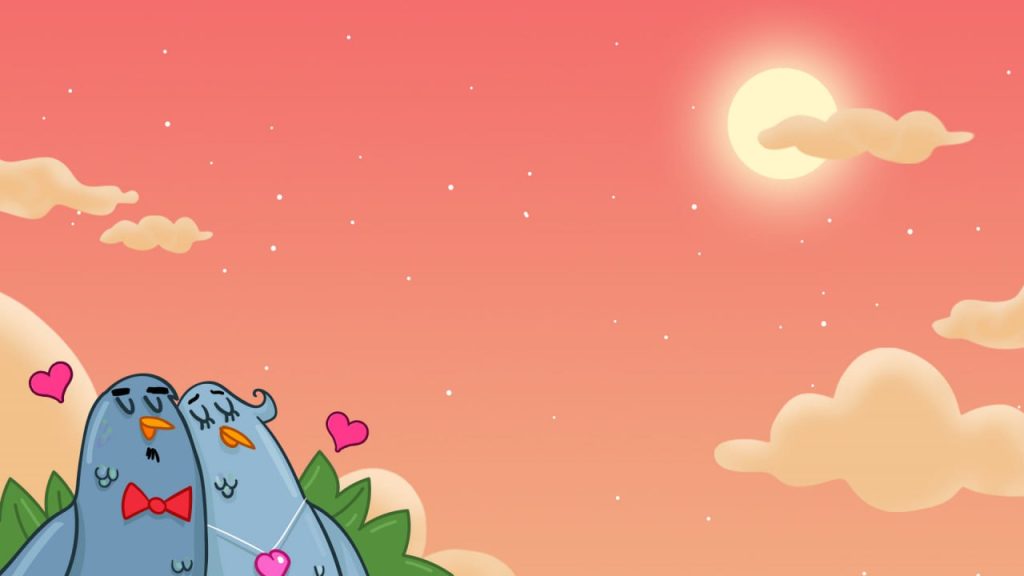 Spinmatic's Love Birds is a sharp contrast to the game mentioned before it. While with Yggdrasil's Power of Love, players dip into the feeling of a sea full of love, Love Birds' take on it is light-hearted and fun. 
This free slot online game can be found on the Spinmatic website itself. Its uniqueness comes from the beautiful flowery graphics added to the scratchcard-type gameplay of the game. 
Playing Love Birds with your loved one can be pretty fun and engaging. Due to the gameplay, it opens up options for talking, guessing, and competing as well. Some of the key features of the game are as follows:
The max win of the game can be acquired by matching 3 of the highest payout symbols;
Every round has a fixed bet amount and only 3 symbols matched at a go;
Win amounts are shown in terms of currency and will always depend on the stake size.
Further, the theoretical RTP of the game is 92%, and the volatility of the game is relatively low, making it one of the most preferred theme slots online. 
Pinup Girls By Pragmatic Play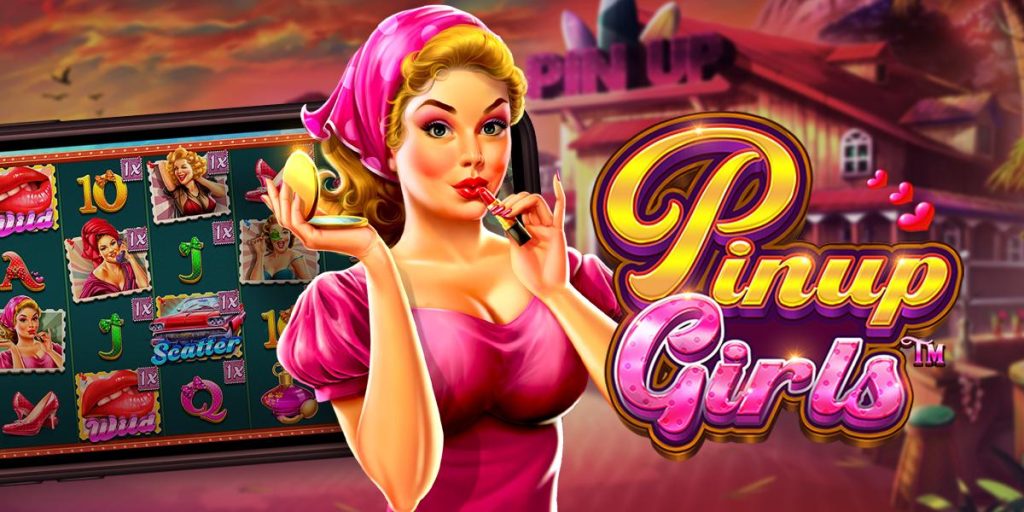 Pragmatic Play has always been an operator out of the box with its games. Pinup Girls is the perfect example of this. If you're celebrating Valentine's Day with your best friends, then this game is the game you should try out. 
Being one of the best developers of online slot machines, Pragmatic Play has left no stone unturned in Pinup Girls. From unique in-game features to immersive gameplay, it's easily one of the top choices for Valentine's day this year.  
The game has the makings of a top online slot game. It is a 4×5 reel game with a total of 20 consolidated paylines. The RTP of the game is 96.44%, and the volatility is high. Additionally, to play this game, you need to make a minimum deposit bet of $0.20 after registration. 
Alternatively, you can try it out for free at the Pragmatic Play website. The game has a special progressive jackpot feature making it one of the most lucrative games out there. Hence,  it's the perfect one to enjoy with your best friends on the evening of Valentine's Day! 
Conclusion
Thus, concluding our review of the top 5 free slots online for Valentine's day, these are the best slot games online. Their unique features make them charming for lovers and friends to play online. Such games are hassle-free as they do not require download to be enjoyed on mobile. 
Unique bonuses, video slot-type gameplay, tournament options, and thematic stories make these games more immersive. Each game has impressive graphics and designs that complement the themed gameplay. Hence, choose a provider of your liking and spin the best slots for Valentine's Day online!