Full name
Tottenham Hotspur Stadium
Owner
Tottenham Hotspur Stadium
Address
Bill Nicholson Way, 748 High Road London
Tenants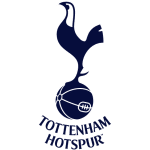 Tottenham Hotspur
General information
Tottenham Hotspur Stadium (temporary name) is an association, rugby union, rugby league, and American football arena in North London that serves as the home stadium of the Tottenham Hotspur of the English Premier League (EPL) and the host of the NFL International Series (aka the London Games).
Construction
Construction of the stadium started in 2016 and took a total of three years. The building was designed by Populous and the construction work was done by Mace. I was reported that the project cost the club a total of £1,000,000,000 GBP.
The stadium was opened on April 3, 2019 with a total capacity of 62,850. This makes it the largest association football arena in London, as well as one of the largest fields in English football.
Record attendances
The stadium boasts a record attendance of 61,104 for association football (December 22, 2019, Spurs vs Chelsea) and 60,463 for American football (October 6, 2019, Chicago Bears vs Oakland Raiders).