Full name
Stamford Bridge
Address
Fulham Road London
Tenants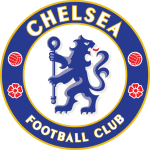 Chelsea
General information
Stamford Bridge is a football stadium in Fulham, adjacent to the borough of Chelsea in South West London, commonly referred to as The Bridge. It is the home of Chelsea Football Club, which competes in the Premier League.
The capacity of the stadium is 40,834, making it the ninth largest venue of the 2019–20 Premier League season. The club has plans to expand capacity to 63,000 by the 2023–24 season. When expansion starts, Chelsea intend to play at Wembley Stadium until they return in 2024.
Opened in 1877, the stadium was used by the London Athletic Club until 1905, when new owner Gus Mears founded Chelsea Football Club to occupy the ground; Chelsea have played their home games there ever since. It has undergone major changes over the years, most recently in the 1990s when it was renovated into a modern, all-seater stadium.
Stamford Bridge has been a venue for England international matches, FA Cup Finals, FA Cup semi-finals and Charity Shield games. It has also hosted numerous other sports, such as cricket, rugby union, speedway, greyhound racing, baseball and American football. The stadium's highest official attendance is 82,905, for a league match between Chelsea and Arsenal on 12 October 1935.
Source Wikipedia