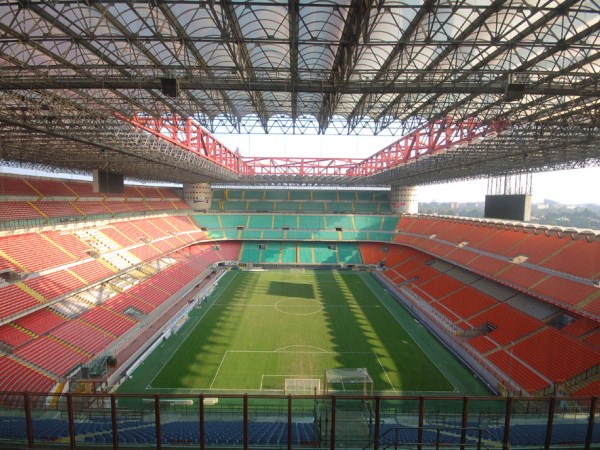 Full name
Stadio Giuseppe Meazza
Owner
Stadio Giuseppe Meazza
Address
Via Piccolomini 5 Milano
Tenants
Internazionale
General information
The Giuseppe Meazza Stadium , commonly known as San Siro, is a football stadium in the San Siro district of Milan, which is the home of AC Milan and Internazionale. It has a seating capacity of 80,018, making it one of the largest stadiums in Europe, and the largest in Italy.
On 3 March 1980, the stadium was named in honor of Giuseppe Meazza, the two-time World Cup winner (1934, 1938) who played for Inter and briefly for Milan in the 1920s, 1930s, and 1940s and served two stints as Inter's manager. Because of Meazza's stronger connection with Inter, they commonly refer to the stadium by his name rather than San Siro, which is more used by Milan fans.
San Siro is a UEFA category four stadium. It hosted three games at the 1934 FIFA World Cup, six games at the 1990 FIFA World Cup, three games at the UEFA Euro 1980, and four European Cup finals, in 1965, 1970, 2001 and 2016. The stadium will also host the opening ceremony of the 2026 Winter Olympics of Milan and Cortina d'Ampezzo.
Source Wikipedia