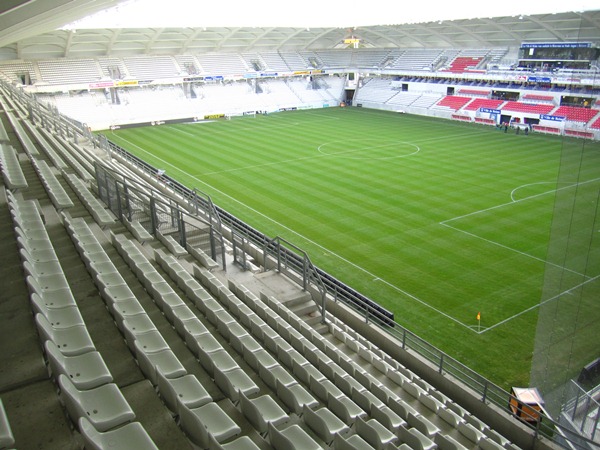 Full name
Stade Auguste-Delaune II
Owner
Stade Auguste-Delaune II
Address
33, Chaussée Bocquaine Reims
Tenants
Reims
General information
The Stade Auguste-Delaune is a multiple-sport stadium located in the city Reims (Grand Est, France). Although it is a multi-use venue, the Stade Auguste-Delaune is mostly used as a football venue. Its primary tenants are the Stade de Reims football club, which play in Ligue 1, France's top-flight football league.
History
The venue was officially opened on June 2, 1935, but the premises had been used by the Stade de Reims football club since 1934. The initial capacity of the stadium was 18,000.
During the 1938 FIFA World Cup, the venue hosted a first-round match between Hungary and the Dutch East Indies. The match was viewed by 9,000 spectators.
After World War II, the stadium's name was changed to Stade Auguste-Delaune to honor a secretary general of the Sports and Gymnastics Federation of Labor who had died after being tortured by the Gestapo in 1943.
In the 1950s,  Stade de Reims dominated French football, which prompted an expansion of the stadium in 1955.
The stadium was renovated for the second time in the 2000s.  This renovation cost a reported €60,000,000.
International Events
In addition to the 1938 World Cup match between Hungary and Dutch West Indies, the stadium hosted several matches during the 2019 Women's World Cup, as well as 2 friendly matches of the French men's national team and 2 friendly matches of the French women's national team.
Attendance Record
Stade Auguste-Delaune set its current attendance record on June 2, 1987. On that date, 27,774 spectators showed up to watch a Coupe de France match between Reims and Marseille.