Full name
Parc des Princes
Address
24, rue du Commandant Guilbaud Paris
Tenants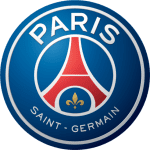 PSG
General information
The Parc des Princes is an all-seater football stadium in Paris, France. The venue is located in the south-west of the French capital, inside the 16th arrondissement of Paris, in the immediate vicinity of the Stade Jean-Bouin (rugby venue) and within walking distance from the Stade Roland Garros (tennis venue).
The stadium, with a seating capacity of 47,929 spectators, has been the home of Paris Saint-Germain since 1974. Before the opening of the Stade de France in 1998, it was also the home arena of the French national football and rugby union teams. The Parc des Princes pitch is surrounded by four covered all-seater stands, officially known as Tribune Borelli, Tribune Auteuil, Tribune Paris and Tribune Boulogne.
Conceived by architect Roger Taillibert & Siavash Teimouri, the current version of the Parc des Princes officially opened on 4 June 1972, at a cost of 80–150 million francs. The stadium is the third to have been built on the site, the first opening its doors in 1897 and the second following in 1932.
PSG registered its record home attendance in 1983, when 49,575 spectators witnessed the club's 2–0 win over Waterschei in the UEFA Cup Winners' Cup quarter-finals. However, the French national rugby team holds the stadium's absolute attendance record. They defeated Wales 31–12 in the 1989 Five Nations Championship in front of 50,370 spectators.
Source Wikipedia