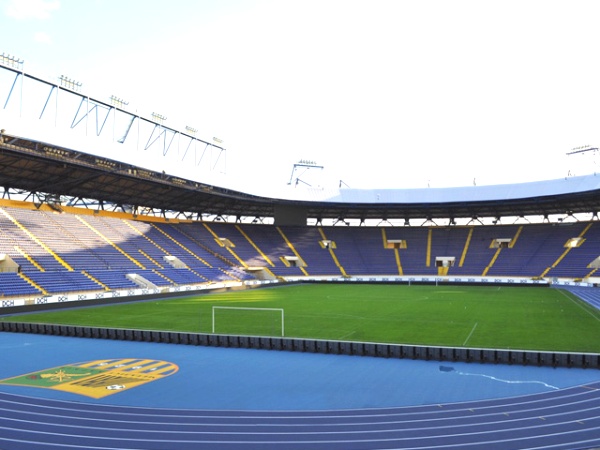 Full name
Oblasny SportKomplex Metalist
Owner
Oblasny SportKomplex Metalist
Address
vul. Plechanivska 65 Kharkiv
Tenants
Shakhtar Donetsk
General information
"Metalist" Oblast Sports Complex (Ukrainian: Обласний спортивний комплекс "Металіст"), which includes the Metalist Stadium (Ukrainian: Стадіон "Металіст"), is a multi-use stadium in Kharkiv, Ukraine.
It is used chiefly for football matches and is the home stadium of FC Metalist 1925 Kharkiv. From 2005 to 2008, it used to be the home stadium of FC Kharkiv. From 2017 to 2020, it was the home stadium of FC Shakhtar Donetsk.
After FC Metalist Kharkiv financially collapsed in May 2016, professional football temporarily disappeared from the stadium. Shakhtar Donetsk made the stadium its home stadium in February 2017. The following month Metalist 1925 Kharkiv followed suit.
The stadium, which was a venue for Euro 2012, currently seats 41,307 spectators.
The venue was opened on September 12, 1926 and last reconstructed in 2009.