Full name
Jorge Luiz Frello Filho
Date of birth
20 December 1991 (age 29)
Current team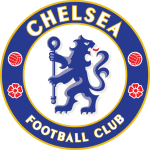 Chelsea
Current transfer fee
€ 65.000.000 / Max € 65.000.000
Biography and family
Biography
Jorge Luiz Frello Filho, best known as Jorginho (born 20 December 1991) is a professional footballer who plays as a midfielder for Premier League club Chelsea and the Italy national team. Born in Brazil, Jorginho moved to Italy at the age of 15, and began his professional career with the Verona youth team, before being promoted to the senior team. During the 2010–11 season, he was sent on loan to Sambonifacese. In January 2014, he moved to Napoli, where he immediately won the Coppa Italia and the Supercoppa Italiana. He totalled 160 games for the club before a £50 million move to Chelsea in 2018, where he won the UEFA Europa League in his first season. Jorginho was born in Imbituba in the Brazilian state of Santa Catarina but moved to Italy at the age of 15. He is of Italian descent through his paternal great-great grandparent Giacomo Frello who is from Lusiana, Veneto, and earned Italian citizenship thanks to his grandfather, a Brazilian who holds it. He has credited his mother with encouraging his love of football.
Career
Club career
Hellas Verona
Jorginho was a youth player of Verona. In June 2010, Jorginho was loaned out to Serie C2 side, A.C. Sambonifacese, where he played his first full senior season for the Veneto club – appearing 31 times and scoring one goal whilst providing ten assists from his central midfield position. He made his Verona debut on 4 September 2011, in a match against Sassuolo as a substitute in the 76th minute.
Napoli
On 18 January 2014, he joined Napoli in a co-ownership deal with Verona for four and a half years. On 12 February, he scored the last goal as Napoli overturned a 3–2 first-leg deficit to beat Roma and reach the 2014 Coppa Italia Final. In the final, on 3 May, Jorginho played the full 90 minutes as Napoli defeated Fiorentina 3–1. In the 2014 Supercoppa Italiana in Doha on 22 December 2014, Jorginho entered the game against Juventus in the second half of extra time in place of Jonathan de Guzmán. He took Napoli's first spot-kick in the penalty shootout, and although Gianluigi Buffon saved it, Napoli were eventually victorious. While initially struggling to get into manager Rafael Benítez's lineup, Jorginho's fortunes changed with the appointment of Maurizio Sarri who was key to his development. In 2017 Jorginho had a breakthrough season with Napoli and was integral to their Serie A title challenge.
Chelsea
On 14 July 2018, Jorginho signed for English team Chelsea on a five-year contract on the same day as Sarri was hired at the club. He joined for a transfer fee of £50m with £7m in potential add-ons, and was assigned the number 5 shirt. According to Napoli president Aurelio De Laurentiis, he was previously close to joining Manchester City. Jorginho made his debut on 5 August in the 2018 FA Community Shield at Wembley Stadium against that very opponent, and was booed by City fans in Chelsea's 2–0 loss. Six days later, he played his first Premier League match, in which he scored a penalty in a 3–0 win at Huddersfield Town. In Chelsea's third league match of the campaign, a 2–1 win away at Newcastle United, Jorginho completed 158 passes, which was a new record for most successful passes by a Chelsea player in a single match in the Premier League, and the second all-time in the league, behind İlkay Gündoğan's 167 completed passes for Manchester City against Chelsea the year prior. Jorginho went on to break the attempted passes record in Chelsea's sixth league match of the season on 23 September, attempting 180 passes in a 0–0 draw away at West Ham United, breaking the record of 173 attempted passes again set by Gündoğan in the same Manchester City–Chelsea match the year before. On 24 February 2019, following a 0–0 draw after extra-time in the 2019 EFL Cup Final against cup holders Manchester City, Jorginho missed Chelsea's first penalty in the resulting shoot-out, which ultimately saw Manchester City triumph 4–3. On 29 May, Jorginho featured in Chelsea's 4–1 victory over Arsenal in the 2019 UEFA Europa League Final.
National career
As Jorginho holds both Italian and Brazilian citizenship, he was eligible to play for both the Italian and Brazilian national teams. In 2012, he was called up for the first time for Italy U21. In 2014, Jorginho expressed his desire to represent Italy rather than Brazil internationally, and he received his first call up to the Italy senior squad in March 2016, under manager Antonio Conte, for the team's international friendlies against Spain and Germany. He made his international debut for Italy on 24 March, coming on as a last-minute substitute for Marco Parolo in a 1–1 draw against Spain at the Stadio Friuli in Udine. After initially being included in Conte's preliminary 30-man squad for UEFA Euro 2016, on 31 May, Jorginho was later excluded from the final 23-man squad. In spite of his positive club form for Napoli, Jorginho was not initially called up to the Italian side under Conte's successor, Gian Piero Ventura. Although rumours circled in the media regarding the possibility of Brazil's coach Tite calling Jorginho up to his squad in autumn 2017, as he had not yet appeared for Italy in a competitive match, Jorginho denied rumours that he wanted to switch to the Brazilian national team. He later made his first competitive appearance for Italy under manager Ventura in a 0–0 home draw against Sweden on 13 November, in the second leg of the World Cup play-offs against Sweden, at the San Siro in Milan; however, Italy's 1–0 away loss in the first leg on 10 November saw Sweden advance on aggregate, meaning that Italy had failed to qualify for the World Cup for the first time in 60 years. On 7 September 2018, in Italy's first UEFA Nations League match at home to Poland in Bologna, Jorginho scored his first international goal from the penalty spot to secure a 1–1 draw.
Awards and achievements
Awards
x 2
Serie A (2nd Place)
2017/2018, 2015/2016
x 1
Serie B (2nd Place)
2012/2013
x 1
FA Cup (2nd Place)
2019/2020
x 1
Coppa Italia (Winner)
2013/2014
x 1
League Cup (2nd Place)
2018/2019
x 1
Super Cup (Winner)
2014/2015
x 1
Community Shield (2nd Place)
2018/2019
x 1
UEFA Europa League (Winner)
2018/2019
x 1
UEFA Super Cup (2nd Place)
2019/2020
Achievenements
x 1
UEFA Europa League Squad of the Season
2018–19
Statistics
Club statistics
| | | | | | | | |
| --- | --- | --- | --- | --- | --- | --- | --- |
| League | Season | Club | Apps | Goals | Assists | Min. played | Cards (Y/S/R) |
| Premier League | 2020/2021 | Chelsea | 5 | 3 | 1 | 434 | 0/0/0 |
| Premier League | 2019/2020 | Chelsea | 31 | 4 | 2 | 2383 | 10/0/0 |
| Premier League | 2018/2019 | Chelsea | 37 | 2 | 0 | 3165 | 8/0/0 |
| Serie A | 2017/2018 | Napoli | 33 | 2 | 4 | 2665 | 5/0/0 |
| Serie A | 2016/2017 | Napoli | 27 | 0 | 3 | 2148 | 3/0/0 |
| Serie A | 2015/2016 | Napoli | 35 | 0 | 4 | 2912 | 11/1/0 |
| Serie A | 2014/2015 | Napoli | 23 | 0 | 0 | 1283 | 5/0/0 |
| Serie A | 2013/2014 | Napoli | 15 | 0 | 0 | 1121 | 4/0/0 |
| Serie A | 2013/2014 | Hellas Verona | 18 | 7 | 0 | 1611 | 3/0/0 |
| Serie B | 2012/2013 | Hellas Verona | 41 | 2 | 0 | 3578 | 4/1/0 |
| Serie B | 2011/2012 | Hellas Verona | 32 | 2 | 0 | 2490 | 2/0/0 |
| | | | | | | | |
| --- | --- | --- | --- | --- | --- | --- | --- |
| League | Season | Club | Apps | Goals | Assists | Min. played | Cards (Y/S/R) |
| League Cup | 2020/2021 | Chelsea | 1 | 0 | 0 | 90 | 1/0/0 |
| League Cup | 2019/2020 | Chelsea | 1 | 0 | 0 | 90 | 0/0/0 |
| FA Cup | 2019/2020 | Chelsea | 4 | 0 | 0 | 309 | 0/0/0 |
| League Cup | 2018/2019 | Chelsea | 3 | 0 | 0 | 300 | 2/0/0 |
| FA Cup | 2018/2019 | Chelsea | 2 | 0 | 0 | 96 | 0/0/0 |
| Coppa Italia | 2017/2018 | Napoli | 1 | 0 | 0 | 90 | 0/0/0 |
| Coppa Italia | 2016/2017 | Napoli | 0 | 0 | 0 | 0 | 0/0/0 |
| Coppa Italia | 2015/2016 | Napoli | 1 | 0 | 0 | 24 | 0/0/0 |
| Coppa Italia | 2014/2015 | Napoli | 1 | 1 | 0 | 120 | 1/0/0 |
| Coppa Italia | 2013/2014 | Napoli | 4 | 1 | 0 | 355 | 1/0/0 |
| Coppa Italia | 2013/2014 | Hellas Verona | 1 | 0 | 0 | 90 | 0/0/0 |
| Coppa Italia | 2012/2013 | Hellas Verona | 3 | 0 | 0 | 300 | 0/0/0 |
| Coppa Italia | 2011/2012 | Hellas Verona | 1 | 0 | 0 | 90 | 1/0/0 |
| | | | | | | | |
| --- | --- | --- | --- | --- | --- | --- | --- |
| League | Season | Club | Apps | Goals | Assists | Min. played | Cards (Y/S/R) |
| UEFA Champions League | 2020/2021 | Chelsea | 1 | 0 | 0 | 65 | 1/0/0 |
| Club Friendlies | 2020 | Chelsea | 1 | 0 | 0 | 24 | 0/0/0 |
| UEFA Super Cup | 2019/2020 | Chelsea | 1 | 1 | 0 | 120 | 0/0/0 |
| UEFA Champions League | 2019/2020 | Chelsea | 7 | 2 | 0 | 612 | 3/0/0 |
| Club Friendlies | 2019 | Chelsea | 6 | 0 | 0 | 415 | 0/0/0 |
| UEFA Europa League | 2018/2019 | Chelsea | 11 | 0 | 0 | 740 | 0/0/0 |
| Club Friendlies | 2018 | Chelsea | 1 | 0 | 0 | 46 | 0/0/0 |
| UEFA Champions League | 2017/2018 | Napoli | 4 | 2 | 0 | 337 | 0/0/0 |
| UEFA Europa League | 2017/2018 | Napoli | 1 | 0 | 0 | 8 | 0/0/0 |
| UEFA Champions League | 2016/2017 | Napoli | 4 | 0 | 0 | 329 | 1/0/0 |
| UEFA Europa League | 2015/2016 | Napoli | 2 | 0 | 2 | 105 | 1/0/0 |
| UEFA Europa League | 2014/2015 | Napoli | 6 | 0 | 0 | 511 | 1/0/0 |
| UEFA Champions League | 2014/2015 | Napoli | 2 | 0 | 0 | 180 | 1/0/0 |
| Club Friendlies | 2014 | Napoli | 2 | 0 | 0 | 127 | 0/0/0 |
National statistics
| | | | | | | | |
| --- | --- | --- | --- | --- | --- | --- | --- |
| League | Season | National team | Apps | Goals | Assists | Min. played | Cards (Y/S/R) |
| UEFA Nations League | 2020/2021 | Italy | 3 | 0 | 0 | 270 | 0/0/0 |
| EC Qualification | 2020 | Italy | 9 | 3 | 1 | 777 | 2/0/0 |
| Friendlies | 2020 | Italy | 0 | 0 | 0 | 0 | 0/0/0 |
| UEFA Nations League | 2018/2019 | Italy | 4 | 1 | 0 | 360 | 2/0/0 |
| WC Qualification Europe | 2018 | Italy | 1 | 0 | 0 | 90 | 0/0/0 |
| Friendlies | 2018 | Italy | 6 | 0 | 0 | 512 | 0/0/0 |
| Friendlies | 2016 | Italy | 2 | 0 | 0 | 24 | 0/0/0 |