Date of birth
23 May 1997 (age 23)
Current team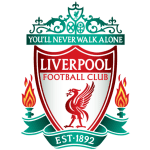 Liverpool
Current transfer fee
€ 35.000.000 / Max € 35.000.000
Biography and family
Biography
Joseph Dave Gomez (born 23 May 1997) is an English professional footballer who plays as a defender for Premier League club Liverpool and the English national team. He began his career at Charlton Athletic, breaking into the first team at 17 and playing one full senior season before joining Liverpool in June 2015. Gomez has struggled with injuries during his time at Liverpool, but appeared in the 2019 UEFA Champions League Final as Liverpool won the competition. He has represented England at every level and played every minute of every match when England won the 2014 UEFA European Under-17 Championship. He made his senior debut for the England team in November 2017, at the age of 20.
Career
Club career
Charlton Athletic
Gomez was born in Catford, London to a Gambian father and an English mother.[citation needed] He joined the academy at nearby Charlton Athletic at the age of 10, making his debut for the club's under-18 team at just 13 years old. Despite strong interest from other clubs, Gomez signed his first professional contract with Charlton in October 2014. His senior debut came in a 4–0 League Cup victory over Colchester United at The Valley on 12 August 2014, playing the full 90 minutes as the right back. A week later he made his league debut in a 3–2 home win against Derby County in the Championship. Gomez went on to make 24 appearances during his first season including 18 starts, both at right back and in his preferred position of centre-back.
Liverpool
On 20 June 2015, Premier League club Liverpool signed Gomez on a five-year contract for a fee of £3.5 million. He made his debut against Stoke City on 9 August, starting as a left back in a 1–0 win, assisting Philippe Coutinho's match-winning goal in the 86th minute. On 13 October 2015, Gomez suffered a season ending anterior cruciate ligament injury while playing for England U21. A full year later, Gomez returned to full first team training on 13 October 2016. On 13 November, Gomez played 45 minutes in a behind closed doors friendly. On 8 January 2017, Gomez made his first start in official first-team match since the injury, in FA Cup tie against Plymouth Argyle.
2017–18 season
On 23 August 2017, Gomez made his European debut, in a 4–2 win over Hoffenheim in the UEFA Champions League play-off. Due to the injury of Nathaniel Clyne, Gomez was the first choice right-back for the first half of the season; even starting in games against rivals Arsenal and Manchester United; against the former he assisted the first goal in an eventual 4–0 win, and his performance against the latter receiving praise from fans. In late March 2018, it was confirmed how Gomez would miss the next few games as a result of suffering an injury during an international friendly game. In May 2018, Gomez underwent surgery to his ankle injury, with Liverpool confirming via their official website that Gomez wouldn't play in Liverpool's last fixtures of the season, including the 2018 UEFA Champions League final. Overall, Gomez made 31 appearances across the season for Liverpool.
2018–19 season
As a result of the doubtful fitness of regular first-team defenders Dejan Lovren and Joël Matip, Gomez played as first-choice centre-back in Liverpool's first games of the season alongside Virgil van Dijk, receiving praise for his performances and receiving the Man of the Match for his performance in a 2–1 win over Leicester City on 1 September. He continued to feature in defence for the club during the opening half of the season before suffering a fractured leg in December following a challenge by Burnley defender, Ben Mee. In February of the following year, he underwent surgery in an attempt to assist his recovery from the injury.
National career
Gomez has been capped by England at under-16, under-17 and under-19 levels. In May 2014, he was part of the squad that won the 2014 UEFA European Under-17 Championship in Malta, playing every minute of England's five matches and being named in UEFA's team of the tournament. On 25 August 2015, he received his first call-up to the under-21 squad. On 30 August 2017, Gomez was announced as England U21 captain ahead of the qualifying campaign for the 2019 UEFA European Under-21 Championship. He received his first call-up to the England senior squad in November 2017. He made his England debut against Germany at Wembley Stadium in a friendly match, coming on as a substitute to replace Phil Jones in a 0–0 draw. Gomez received a man of the match award in the following game for his performance against Brazil, earning praise for a number of crucial interceptions, and with his ability to nullify the threat of the current world record transfer holder, Neymar. On 16 May 2018, due to being out injured, he was left out of Gareth Southgate's 23-man England national team squad for the 2018 FIFA World Cup.
Awards and achievements
Awards
x 1
Premier League (Winner)
2019/2020
x 1
Premier League (2nd Place)
2018/2019
x 1
League Cup (2nd Place)
2015/2016
x 2
Community Shield (2nd Place)
2020/2021, 2019/2020
x 1
UEFA Champions League (Winner)
2018/2019
x 1
UEFA Champions League (2nd Place)
2017/2018
x 1
UEFA Europa League (2nd Place)
2015/2016
x 1
UEFA Super Cup (Winner)
2019/2020
x 1
FIFA Club World Cup (Winner)
2019 Qatar
x 1
Audi Cup (2nd Place)
2017
x 1
Premier League Asia Trophy (Winner)
2017
x 1
UEFA U17 Championship (Winner)
2013/2014
Achievenements
x 1
UEFA European Under-17 Championship Team of the Tournament
2014
Interviews, opinions and scandals
Interviews
What makes Liverpool the right club for you?
"Everything about it; the whole support of the club, the passion, the ambition we have and the history as well. It is a massive club, I think everyone knows that, and you get a real sense of that when you're here around the building, the people and in the city. It is a place I've loved and, in a way, I've grown into a man here. I came here when I was 18 and I have learned so much. Through the highs and lows, I have loved every minute here. It's somewhere I want to be, hopefully for the rest of my career – I would love to be at this club the whole time."
How do you look back on your time here so far?
"There have been a lot of highs and lows. It's my fourth season now and every one has been different. Obviously I would like to have had a few less setbacks along the way, but it has all been part of my journey – one that I have loved and embraced. I have learned so much. There have been good times on the pitch as well. Hopefully that can continue. I am learning under a great manager and great coaching staff and have all the tools around me to keep progressing and learning. I am looking forward to it."
What makes you believe the club is heading in an upward trajectory, and towards silverware?
"It's self-explanatory, really. I had a long time left [on his previous contract], but I am so eager to be here for the long-term. All the signs show where the club is heading, where our team is heading. We got so close last year in the European competition and in the league this year, we've shown such good character in the start to the season so far. [It's] our best start ever as a club, so that shows if there is ever a time to have belief in the club and where we're going, it is now."
Is this the kind of club players from outside look in at and want to be a part of?
"Yeah, 100 per cent. We're all grateful to be part of a place like this, especially at a time like this. I don't think any of us take it for granted. I definitely don't and that's why when the opportunity to stay even longer came up, I was very eager. It's a great place to be, everyone knows it and feels it within the club – all the players know it and long may it continue."
Do you get a sense the team are on the verge of something?
"Yes, definitely. I think we were so close last year – one game separated us from that – but the journey showed the progression we've had. Domestically this year, it's something we're aiming for as well – to win the Premier League. I think we have all the tools; the squad is so strong, we have so much strength in depth, that it is definitely feasible. We've shown that with our start. We go on the pitch and believe we can beat anybody. I think every team in world football fears playing us, especially coming to Anfield, so I think that shows the stature of the club."
You picked up an injury last week – how will you deal with this setback?
"Obviously I am devastated with the timing of it. You never want to get injured. I've been here a few years and I am still young, but it's something I'm used to and I am capable of dealing with setbacks like this. I've done it before and I'll do it again. You never want to be injured, as a player you always want to play. It will be tough for me sitting out for a while, but I will do everything I can to get back better and stronger."
You've been unlucky with injuries during your time here, but does that equip you better for such setbacks?
"I've had longer ones and similar ones in terms of the timescales, so I know the different phases and things like that, what it will take mentally to overcome it because I've been there. It is difficult, but I am ready for it and more motivated than ever to come back stronger and get through it."
What is your coping strategy?
"Family helps a lot. I think just staying focused on the task and doing all I can – if it's not on my leg, then focusing on other areas I can improve, watching games, watching analysis and keeping my mind occupied and on it so it's not like I've been away for a while and mentally I'm still prepared. I've done it before, I've done longer, so I know how to deal with it and mentally I've been through this sort of struggle before and it's not easy. I know it won't be, but I will be able to deal with it."
So you're someone who will watch the games and stay around it?
"In the past I've been through that phase where, when I had a longer one, I just wanted to seclude myself and be away from it. With this one, it is short-term and I want to stay prepared and ready so when I come back, mentally I haven't been away. That is what I will do my best to do – to learn as well, keep learning. That's what I always want to do and I can do it off the pitch by watching clips and so on, so it's something I'll definitely try and do."
It's a busy run of games to miss, but you'll be around Melwood around the other lads?
"Yes, definitely. The boys are always so supportive when any of us get injured, so I'll definitely be around supporting the boys at games and everything. It is disappointing for me, the timing of the injury in a busy period and that I can't be available to help the team, but it's something I have just got to get over and be ready for the new year."
In terms of the reaction you've had, what have you made of the response on social media?
"It means the world. Honestly. You have that initial shock, but the support I've had sort of numbs it a bit. It means so much, genuinely, that the fans are that supportive. All their well-wishes are something I appreciate massively. It's a bit overwhelming the support and something I am grateful for. A club like this, it just shows in times like this, it is a real family and they are really supportive and caring. It's massive for me personally and has been a big plus in the last few days."
What kind of messages did you receive after the injury?
"Ingsy messaged me before I even knew about the scan. After the game, straight away he messaged me and I told him I would let him know – obviously at that point I didn't know. Ingsy is one that I have been through a lot with. He is someone that is fondly thought of and for me personally, I have been through a lot with him, So, Ingsy and all the boys, all the lads who played the game – I had to shoot off early [from the stadium] but they all messaged me on the way back. It just shows the support within the club and the real family feel the place has."
On a lighter note, have you heard your song yet?
"Yeah! When I was on the stretcher [at Burnley], I was obviously not in the best of places but I heard it and honestly, it gave me butterflies – in a moment like that, it helped numb the pain a little bit to hear the fans were that supportive. It is a dream to have a song about me by the fans. It means a lot to me."
Is the message to the fans then when you're back you want to hear it again?
"It would be nice, but I will leave that up to them! I will just focus on just getting ready and hopefully I can be back and do my best for the team soon."
Statistics
Club statistics
| | | | | | | | |
| --- | --- | --- | --- | --- | --- | --- | --- |
| League | Season | Club | Apps | Goals | Assists | Min. played | Cards (Y/S/R) |
| Premier League | 2020/2021 | Liverpool | 5 | 0 | 0 | 410 | 0/0/0 |
| Premier League | 2019/2020 | Liverpool | 28 | 0 | 0 | 1999 | 7/0/0 |
| Premier League | 2018/2019 | Liverpool | 16 | 0 | 0 | 1060 | 2/0/0 |
| Premier League | 2017/2018 | Liverpool | 23 | 0 | 2 | 1900 | 3/0/0 |
| Premier League | 2016/2017 | Liverpool | 0 | 0 | 0 | 0 | 0/0/0 |
| Premier League | 2015/2016 | Liverpool | 5 | 0 | 1 | 438 | 3/0/0 |
| Championship | 2014/2015 | Joe Gomez | 21 | 0 | 0 | 1478 | 2/0/0 |
| | | | | | | | |
| --- | --- | --- | --- | --- | --- | --- | --- |
| League | Season | Club | Apps | Goals | Assists | Min. played | Cards (Y/S/R) |
| League Cup | 2020/2021 | Liverpool | 1 | 0 | 0 | 29 | 0/0/0 |
| League Cup | 2019/2020 | Liverpool | 2 | 0 | 0 | 180 | 0/0/0 |
| FA Cup | 2019/2020 | Liverpool | 2 | 0 | 0 | 180 | 0/0/0 |
| League Cup | 2018/2019 | Liverpool | 0 | 0 | 0 | 0 | 0/0/0 |
| League Cup | 2017/2018 | Liverpool | 1 | 0 | 0 | 90 | 0/0/0 |
| FA Cup | 2017/2018 | Liverpool | 1 | 0 | 0 | 77 | 0/0/0 |
| FA Cup | 2016/2017 | Liverpool | 3 | 0 | 0 | 270 | 1/0/0 |
| League Cup | 2016/2017 | Liverpool | 0 | 0 | 0 | 0 | 0/0/0 |
| League Cup | 2015/2016 | Liverpool | 0 | 0 | 0 | 0 | 0/0/0 |
| League Cup | 2014/2015 | Joe Gomez | 2 | 0 | 0 | 180 | 0/0/0 |
| FA Cup | 2014/2015 | Joe Gomez | 1 | 0 | 0 | 6 | 0/0/0 |
| | | | | | | | |
| --- | --- | --- | --- | --- | --- | --- | --- |
| League | Season | Club | Apps | Goals | Assists | Min. played | Cards (Y/S/R) |
| UEFA Champions League | 2020/2021 | Liverpool | 1 | 0 | 0 | 90 | 0/0/0 |
| Club Friendlies | 2020 | Liverpool | 2 | 0 | 0 | 109 | 1/0/0 |
| UEFA Super Cup | 2019/2020 | Liverpool | 1 | 0 | 0 | 120 | 0/0/0 |
| UEFA Champions League | 2019/2020 | Liverpool | 7 | 0 | 0 | 511 | 2/0/0 |
| FIFA Club World Cup | 2019 Qatar | Liverpool | 2 | 0 | 0 | 210 | 1/0/0 |
| Club Friendlies | 2019 | Liverpool | 7 | 0 | 0 | 301 | 0/0/0 |
| UEFA Champions League | 2018/2019 | Liverpool | 9 | 0 | 0 | 523 | 1/0/0 |
| Club Friendlies | 2018 | Liverpool | 4 | 0 | 0 | 208 | 0/0/0 |
| UEFA Champions League | 2017/2018 | Liverpool | 6 | 0 | 0 | 396 | 1/1/0 |
| Club Friendlies | 2017 | Liverpool | 4 | 0 | 0 | 222 | 0/0/0 |
| Club Friendlies | 2016 | Liverpool | 0 | 0 | 0 | 0 | 0/0/0 |
| UEFA Europa League | 2015/2016 | Liverpool | 2 | 0 | 0 | 180 | 0/0/0 |
| Club Friendlies | 2015 | Liverpool | 3 | 0 | 0 | 189 | 0/0/0 |
National statistics
| | | | | | | | |
| --- | --- | --- | --- | --- | --- | --- | --- |
| League | Season | National team | Apps | Goals | Assists | Min. played | Cards (Y/S/R) |
| UEFA Nations League | 2020/2021 | England | 2 | 0 | 0 | 180 | 1/0/0 |
| Friendlies | 2020 | England | 1 | 0 | 0 | 58 | 0/0/0 |
| EC Qualification | 2020 | England | 1 | 0 | 0 | 20 | 0/0/0 |
| UEFA Nations League | 2018/2019 | England | 4 | 0 | 0 | 390 | 0/0/0 |
| Friendlies | 2018 | England | 1 | 0 | 0 | 10 | 0/0/0 |
| Africa Cup of Nations | 2017 | Liverpool | 0 | 0 | 0 | 0 | 0/0/0 |
| Friendlies | 2017 | England | 2 | 0 | 0 | 155 | 1/0/0 |