Full name
Antonio Rüdiger
Date of birth
3 March 1993 (age 27)
Current team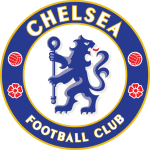 Chelsea
Current transfer fee
45,000,000 €
Immediate family
father Matthias Rudiger and mother Lily Rudiger (
See Biography
)
Biography and family
Personal Life
Antonio Rudiger likes to keep his private life as confidential as possible. Some reports say he is still unmarried but has a girlfriend name Reta whom he met during his playing days at Roma.
Rudiger considers former Liberian player George Weah and Ronaldo (Brazillian) as his idol. His parents are originally from Sierre Leone. His half-brother Sahr Senesie is also a former soccer player.  He has four sisters and one brother in the family. He is youngest among them. At his young age he was Arsenal fan and said has been following Arsenal since the days of Thierry Henry and Dennis Bergkamp.
Career
Club career
VfB Stuttgart
On 23 July 2011, Rüdiger made his debut for VfB Stuttgart II in the 3. Liga against Arminia Bielefeld.
On 29 January 2012, Rüdiger made his Bundesliga debut for VfB Stuttgart's first team in a home professional match against Borussia Mönchengladbach, he was replaced by Raphael Holzhauser in the 79th minute of a 3–0 defeat.
On 19 April 2013, Rüdiger extended his contract with VfB Stuttgart until June 2017. On 4 May he received a red card in the 74th minute of a 2–0 home defeat against Greuther Fürth. On 1 June, Rüdiger played in the final of the DFB Pokal in a match lost 3–2 against Bayer Munich. He finished his second season in the first team with 24 appearances, plus 4 appearances and 2 goals in the reserve team.
On 20 October 2013, Rüdiger was sent off with a red card in the 84th minute of a 3–3 away draw against Hamburger SV. Rüdiger finished the 2013–14 season with 35 appearances and 2 goals. Rüdiger finished the following season with only 20 appearances and 1 assist due to various injuries.
Roma
On 19 August 2015, Serie A side Roma signed Rüdiger on loan from VfB Stuttgart for €4 million. The clubs agreed on an optional €9 million transfer fee at the end of the one-year contract.
On 12 September, he made his debut in a 2–0 away win over Frosinone. On 9 January 2016 he scored his first goal for Roma in the 4th minute of a 1–1 home draw against Milan. He finished his season-long loan to Roma with 37 appearances and 2 goals. On 30 May, Roma officially signed Rüdiger from for €9 million + €0.5m bonuses on a four-year contract.
On 23 February 2017, as a substitute replacing Kostas Manolas in the 46th minute of a 1–0 home defeat against Villareal in the round of 32 of the UEFA Europa League, he was sent off with a double yellow card in the 81st minute. On 30 April he was sent off with a red card in the 93rd minute in Derby della Capitale against Lazio in a 3–1 home defeat. Rüdiger finished his second season at Roma with 35 appearances and 4 assists.
Chelsea
2017–18 season
On 9 July 2017, Rüdiger joined Chelsea from Roma for a reported initial fee of £29 million on a five-year deal. He was given the number 2 shirt.
He made his debut on 6 August as a substitute replacing Marcos Alonso in the 79th minute in a 4–1 loss on penalties to Arsenal in the 2017 FA Community Shield. He made his Premier League debut six days later in a 3–2 defeat against Burnley at Stamford Bridge. He scored his first goal for Chelsea in the round of 16 of the EFL Cup in a 2–1 win over Everton, and his first league goal was the only one of a home win over Swansea City on 29 November.
2018–19 season
On 20 October, Rüdiger scored his first goal of the season, opening the scoring in a 2–2 home draw against Manchester United.
National career
Rüdiger was eligible to play for Germany and Sierra Leone, his mother's homeland and was a member of the several German national youth football teams up to the Germany U21 team.
He made his debut for the German national senior team on 13 May 2014 in a 0–0 draw against Poland. Although he was initially included in his nation's 23-man squad for UEFA Euro 2016, Rüdiger was later ruled out of the tournament due to injury, after tearing the anterior cruciate ligament in his right knee during a training session on 7 June.
Rüdiger was part of the German national squad which won the 2017 FIFA Confederations Cup in Russia. He played four matches in the tournament, including the 1–0 win over Chile in the final. On 8 October 2017, he headed his first international goal in a 5–1 home win over Azerbaijan in World Cup qualifying.
Rüdiger was included in Germany's final 23-man squad for the 2018 FIFA World Cup on 4 June 2018. On 24 June, he picked up for the second group stage match against Sweden as first choice centre-back Mats Hummels suffered an injury, the game ended 2–1 win for Germany. Four days later, he did not play the last group stage match and his side were knocked out by South Korea after a 2–0 defeat.
Awards and achievements
Awards
x 1
Serie A (2nd Place)
2016/2017
x 1
FA Cup (Winner)
2017/2018
x 1
FA Cup (2nd Place)
2019/2020
x 1
DFB Pokal (2nd Place)
2012/2013
x 1
League Cup (2nd Place)
2018/2019
x 2
Community Shield (2nd Place)
2018/2019, 2017/2018
x 1
Confederations Cup (Winner)
2017 Russia
x 1
UEFA Europa League (Winner)
2018/2019
x 1
UEFA Super Cup (2nd Place)
2019/2020
Statistics
Club statistics
| | | | | | | | |
| --- | --- | --- | --- | --- | --- | --- | --- |
| League | Season | Club | Apps | Goals | Assists | Min. played | Cards (Y/S/R) |
| League Cup | 2020/2021 | Chelsea | 0 | 0 | 0 | 0 | 0/0/0 |
| League Cup | 2019/2020 | Chelsea | 0 | 0 | 0 | 0 | 0/0/0 |
| FA Cup | 2019/2020 | Chelsea | 4 | 0 | 0 | 348 | 1/0/0 |
| League Cup | 2018/2019 | Chelsea | 4 | 0 | 0 | 390 | 1/0/0 |
| FA Cup | 2018/2019 | Chelsea | 2 | 0 | 0 | 180 | 1/0/0 |
| FA Cup | 2017/2018 | Chelsea | 6 | 0 | 0 | 570 | 0/0/0 |
| League Cup | 2017/2018 | Chelsea | 5 | 1 | 0 | 450 | 1/0/0 |
| Coppa Italia | 2016/2017 | Roma | 4 | 0 | 0 | 360 | 1/0/0 |
| Coppa Italia | 2015/2016 | Roma | 1 | 0 | 0 | 120 | 1/0/0 |
| DFB Pokal | 2014/2015 | Antonio Rüdiger | 1 | 0 | 0 | 90 | 0/0/0 |
| DFB Pokal | 2013/2014 | Antonio Rüdiger | 1 | 0 | 0 | 90 | 0/0/0 |
| DFB Pokal | 2012/2013 | Antonio Rüdiger | 4 | 0 | 0 | 309 | 1/0/0 |
| | | | | | | | |
| --- | --- | --- | --- | --- | --- | --- | --- |
| League | Season | Club | Apps | Goals | Assists | Min. played | Cards (Y/S/R) |
| UEFA Champions League | 2020/2021 | Chelsea | 0 | 0 | 0 | 0 | 0/0/0 |
| Club Friendlies | 2020 | Chelsea | 1 | 0 | 0 | 44 | 0/0/0 |
| UEFA Super Cup | 2019/2020 | Chelsea | 0 | 0 | 0 | 0 | 0/0/0 |
| UEFA Champions League | 2019/2020 | Chelsea | 2 | 0 | 0 | 180 | 0/0/0 |
| Club Friendlies | 2019 | Chelsea | 0 | 0 | 0 | 0 | 0/0/0 |
| UEFA Europa League | 2018/2019 | Chelsea | 4 | 0 | 0 | 360 | 1/0/0 |
| UEFA Champions League | 2017/2018 | Chelsea | 6 | 0 | 0 | 388 | 1/0/0 |
| Club Friendlies | 2017 | Chelsea | 0 | 0 | 0 | 0 | 0/0/0 |
| Club Friendlies | 2017 | Roma | 0 | 0 | 0 | 0 | 0/0/0 |
| UEFA Europa League | 2016/2017 | Roma | 5 | 0 | 1 | 376 | 2/1/0 |
| UEFA Champions League | 2016/2017 | Roma | 0 | 0 | 0 | 0 | 0/0/0 |
| UEFA Europa League | 2016/2017 | Roma | 0 | 0 | 1 | 0 | 0/0/0 |
| UEFA Champions League | 2016/2017 | Roma | 0 | 0 | 0 | 0 | 0/0/0 |
| Club Friendlies | 2016 | Roma | 0 | 0 | 0 | 0 | 0/0/0 |
| Club Friendlies | 2016 | Roma | 0 | 0 | 0 | 0 | 0/0/0 |
| UEFA Champions League | 2015/2016 | Roma | 6 | 0 | 0 | 540 | 0/0/0 |
| UEFA Europa League | 2013/2014 | Antonio Rüdiger | 4 | 0 | 0 | 297 | 1/0/0 |
| UEFA Europa League | 2012/2013 | Antonio Rüdiger | 4 | 0 | 0 | 282 | 0/0/0 |
National statistics
| | | | | | | | |
| --- | --- | --- | --- | --- | --- | --- | --- |
| League | Season | National team | Apps | Goals | Assists | Min. played | Cards (Y/S/R) |
| UEFA Nations League | 2020/2021 | Germany | 4 | 0 | 1 | 360 | 1/0/0 |
| EC Qualification | 2020 | Germany | 1 | 0 | 1 | 90 | 0/0/0 |
| Friendlies | 2020 | Germany | 1 | 0 | 0 | 59 | 1/0/0 |
| Friendlies | 2019 | Germany | 0 | 0 | 0 | 0 | 0/0/0 |
| UEFA Nations League | 2018/2019 | Germany | 2 | 0 | 0 | 180 | 1/0/0 |
| WC Qualification Europe | 2018 | Germany | 3 | 1 | 0 | 187 | 0/0/0 |
| World Cup | 2018 | Germany | 1 | 0 | 0 | 90 | 0/0/0 |
| Friendlies | 2018 | Germany | 4 | 0 | 0 | 285 | 0/0/0 |
| Confederations Cup | 2017 | Germany | 4 | 0 | 0 | 360 | 0/0/0 |
| Friendlies | 2017 | Germany | 4 | 0 | 0 | 314 | 0/0/0 |
| EC Qualification | 2016 | Germany | 2 | 0 | 0 | 173 | 0/0/0 |
| Friendlies | 2016 | Germany | 4 | 0 | 0 | 360 | 0/0/0 |
| Friendlies | 2015 | Germany | 2 | 0 | 0 | 180 | 0/0/0 |
| Friendlies | 2014 | Germany | 3 | 0 | 0 | 149 | 0/0/0 |