Date of birth
1 July 1997 (age 23)
Current team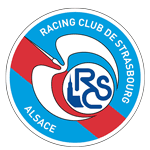 Strasbourg
Career
Club career
Anthony Caci played his entire adult career at RC Strasbourg. He was signed by the club in 2015 and made his Ligue 2 debut with the main squad during the 2016-2017 season. In total, he made 38 Ligue 2 and League 1 appearances for the club.
During the 2018-2019, Strasbourg won the French League Cup.
National career
In 2019, Caci played two games for the French Under 21 squad.
Awards and achievements
Awards
x 1
Ligue 2 (Winner)
2016/2017
x 1
Coupe de la Ligue (Winner)
2018/2019
Statistics
Club statistics
| | | | | | | | |
| --- | --- | --- | --- | --- | --- | --- | --- |
| League | Season | Club | Apps | Goals | Assists | Min. played | Cards (Y/S/R) |
| Ligue 1 | 2020/2021 | Strasbourg | 5 | 0 | 1 | 331 | 0/0/0 |
| Ligue 1 | 2019/2020 | Strasbourg | 8 | 1 | 4 | 693 | 0/0/0 |
| Ligue 1 | 2018/2019 | Strasbourg | 29 | 0 | 1 | 2301 | 1/0/0 |
| Ligue 1 | 2017/2018 | Strasbourg | 0 | 0 | 0 | 0 | 0/0/0 |
| Ligue 2 | 2016/2017 | Strasbourg | 1 | 0 | 0 | 3 | 0/0/0 |
| | | | | | | | |
| --- | --- | --- | --- | --- | --- | --- | --- |
| League | Season | Club | Apps | Goals | Assists | Min. played | Cards (Y/S/R) |
| Coupe de la Ligue | 2019/2020 | Strasbourg | 1 | 0 | 0 | 21 | 0/0/0 |
| Coupe de France | 2019/2020 | Strasbourg | 1 | 0 | 0 | 7 | 0/0/0 |
| Coupe de la Ligue | 2018/2019 | Strasbourg | 5 | 0 | 0 | 480 | 1/0/0 |
| Coupe de France | 2018/2019 | Strasbourg | 0 | 0 | 0 | 0 | 0/0/0 |
| Coupe de la Ligue | 2017/2018 | Strasbourg | 0 | 0 | 0 | 0 | 0/0/0 |
| Coupe de France | 2016/2017 | Strasbourg | 1 | 0 | 0 | 55 | 1/0/0 |
| Coupe de la Ligue | 2016/2017 | Strasbourg | 1 | 0 | 0 | 90 | 0/0/0 |