Full name
Antoine Joseph Emmanuel Bernède
Date of birth
26 May 1999 (age 21)
Current team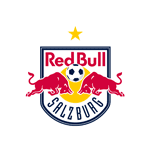 Salzburg
Biography and family
Antoine Joseph Emmanuel Bernède was born on May 26, 1999 in Paris, France. His father is French and his mother is Cameroonian.
During his youth career, Bernède played at FC Solitaires Paris-Est and Paris Saint-Germain.
Career
Club career
Bernède was signed to a full adult contract by Ligue 1's Paris Saint-Germain in 2016. Splitting his time between the club's youth academy and the main club, he made 30 appearances for the Academy (scoring one goal) and 2 for the main club.
In early 2019, Bernède was signed by Red Bull Salzburg of the Austrian Bundesliga.
National career
Antoine Bernède made a total of 29 appearances and scored 4 goals for France's youth national teams. He represented his country at all levels from U16 to U21.
Awards and achievements
Awards
x 1
Ligue 1 (Winner)
2017/2018
x 1
Ligue 1 (2nd Place)
2016/2017
x 2
Bundesliga (Winner)
2019/2020, 2018/2019
x 2
Coupe de France (Winner)
2017/2018, 2016/2017
x 2
Cup (Winner)
2019/2020, 2018/2019
x 2
Coupe de la Ligue (Winner)
2017/2018, 2016/2017
x 3
Trophée des Champions (Winner)
2018/2019, 2017/2018, 2016/2017
x 1
Championnat National U19 (Winner)
2015/2016
x 1
UEFA Youth League (2nd Place)
2015/2016
x 1
The Atlantic Cup (Winner)
2019
Statistics
Club statistics
| | | | | | | | |
| --- | --- | --- | --- | --- | --- | --- | --- |
| League | Season | Club | Apps | Goals | Assists | Min. played | Cards (Y/S/R) |
| Bundesliga | 2020/2021 | Salzburg | 2 | 0 | 0 | 98 | 0/0/0 |
| Bundesliga | 2019/2020 | Salzburg | 10 | 0 | 3 | 688 | 1/0/0 |
| Bundesliga | 2018/2019 | Salzburg | 3 | 0 | 0 | 134 | 0/0/0 |
| Ligue 1 | 2018/2019 | PSG | 2 | 0 | 0 | 170 | 0/0/0 |
| Ligue 1 | 2017/2018 | PSG | 0 | 0 | 0 | 0 | 0/0/0 |
| | | | | | | | |
| --- | --- | --- | --- | --- | --- | --- | --- |
| League | Season | Club | Apps | Goals | Assists | Min. played | Cards (Y/S/R) |
| Cup | 2020/2021 | Salzburg | 0 | 0 | 0 | 0 | 0/0/0 |
| Cup | 2019/2020 | Salzburg | 3 | 0 | 0 | 130 | 0/0/0 |
| Coupe de la Ligue | 2018/2019 | PSG | 0 | 0 | 0 | 0 | 0/0/0 |
| | | | | | | | |
| --- | --- | --- | --- | --- | --- | --- | --- |
| League | Season | Club | Apps | Goals | Assists | Min. played | Cards (Y/S/R) |
| UEFA Champions League | 2020/2021 | Salzburg | 1 | 0 | 0 | 90 | 0/0/0 |
| Club Friendlies | 2020 | Salzburg | 2 | 0 | 0 | 100 | 0/0/0 |
| UEFA Europa League | 2019/2020 | Salzburg | 1 | 0 | 0 | 4 | 0/0/0 |
| UEFA Champions League | 2019/2020 | Salzburg | 1 | 0 | 0 | 90 | 1/0/0 |
| Club Friendlies | 2019 | Salzburg | 3 | 0 | 0 | 180 | 0/0/0 |
| Club Friendlies | 2016 | PSG | 1 | 0 | 0 | 5 | 0/0/0 |