Name
Sérgio Paulo Marceneiro da Conceição
Date of birth
15 October 1974 (age 47)
Current team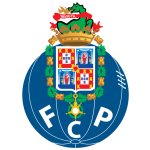 Porto
Biography
Sérgio Paulo Marceneiro da Conceição  is a Portuguese former footballer who played mostly as a right winger, and is the manager of Porto.
Throughout his career, he played for ten teams in five countries. After gaining international recognition with Porto he switched to Italy, where he appeared for three clubs. He amassed Primeira Liga totals of 97 games and 13 goals over four seasons, adding 136 matches and 13 goals in Serie A.
Having won more than 50 caps for Portugal, Conceição represented the nation in one World Cup and one European Championship. In 2012, he started working as a manager.
Source Wikipedia