Date of birth
2 September 1973 (age 48)
Current team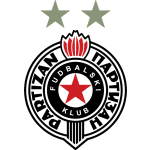 Partizan
Biography
Savo Milošević is a Serbian former professional footballer and current manager of Serbian SuperLiga club FK Partizan.
After making a name for himself at Partizan, he signed for English club Aston Villa, before going on to spend the vast majority of his career in Spain, where he amassed La Liga totals of 91 goals in 241 games for four clubs including CA Osasuna. Over the course of his 16-year professional playing career, Milošević scored nearly 300 official goals in just over 660 appearances.
At the international level, Milošević played for the national team of FR Yugoslavia (later renamed Serbia and Montenegro), and Serbia, winning over 100 caps for both teams combined. Milošević appeared in two World Cups and one European Championship, at which he earned the Golden Boot at Euro 2000.
Source Wikipedia