Date of birth
8 November 1973 (age 48)
Birth Place
Racine, Wisconsin
Nationality
United States
Current team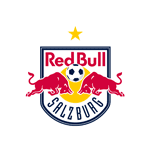 Salzburg
Biography
Jesse Marsch is an American professional soccer coach and former player who is the current head coach of Austrian club RB Salzburg.
Marsch played 14 seasons as a midfielder in Major League Soccer (MLS) with D.C. United, Chicago Fire and Chivas USA, winning three league titles and four U.S. Open Cup titles, as well as earning two caps for the United States national team. After retiring, he became a coach, serving as an assistant with the U.S. national team before becoming the first head coach of Montreal Impact upon its entry to MLS in 2012. He left later that year, and returned to working as an assistant.
After a year long stint as the assistant coach for his alma mater, the Princeton Tigers, Marsch was hired by the New York Red Bulls in 2015; he won a Supporters' Shield and was named MLS Coach of the Year in that year, and holds the record for most wins by a coach in franchise history. He left after being appointed as an assistant at Bundesliga club RB Leipzig in 2018, before becoming the head coach at Salzburg a year later.
Source Wikipedia