Date of birth
19 October 1971 (age 50)
Current team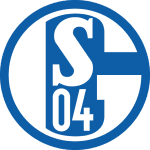 Schalke 04
Biography
David Wagner is a professional football manager and former player who is the coach of Schalke 04.
Wagner grew up in West Germany and made his professional debut with Eintracht Frankfurt in 1990 and played as a forward for several clubs in the first and second divisions of German football. The son of an American father and German mother, Wagner played for the United States national team, earning eight caps between 1996 and 1998.
From 2011 to 2015, he managed Borussia Dortmund II. He left in November 2015 to take the job at Huddersfield Town, whom he guided to the Premier League via the 2017 EFL Championship play-off Final.
Source Wikipedia