Date of birth
6 October 1959 (age 62)
Current team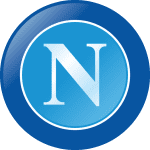 Napoli
Biography
Carlo Ancelotti OSI is an Italian former professional footballer and current manager of Napoli.
Ancelotti is one of only three managers to have won the UEFA Champions League three times (twice with Milan and once with Real Madrid), and one of only two to have managed teams in four finals. He has won the FIFA Club World Cup twice, managing Milan and Real Madrid. Ancelotti is also one of seven people to have won the European Cup or Champions League as both a player and a manager. He is regarded as one of the best and most successful managers of all time.
Nicknamed Carletto, Ancelotti played as a midfielder and began his career with Italian club Parma, helping the club to Serie B promotion in 1979. He moved to Roma the following season, where he won a Serie A title and four Coppa Italia titles, and also played for the late 1980s Milan team, with which he won two league titles and two European Cups, among other titles. At international level he played for the Italian national team on 26 occasions, scoring once, and appeared in two FIFA World Cups, finishing in third-place in the 1990 edition of the tournament, as well as UEFA Euro 1988, where he helped his nation to reach the semi-finals.
As a manager, he has worked for Reggiana, Parma, Juventus, Milan, Chelsea, Paris Saint-Germain, Real Madrid and Bayern Munich, and has won domestic titles in Italy, England, France, Spain, and Germany.
Source Wikipedia