Name
Albert Celades Lopez
Date of birth
29 September 2019 (age 2)
Current team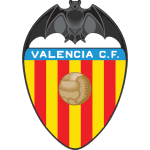 Valencia
Biography
Albert Celades López is a Spanish former footballer who played as a defensive midfielder, and is the manager of Valencia CF.
A tactically astute player with a strong defensive mentality, he was best known for his stints with Barcelona and Real Madrid, and he amassed La Liga total of 223 matches and eight goals over 12 seasons, winning ten major titles both clubs combined.
Celades appeared with the Spain national team at the 1998 World Cup.
Source Wikipedia