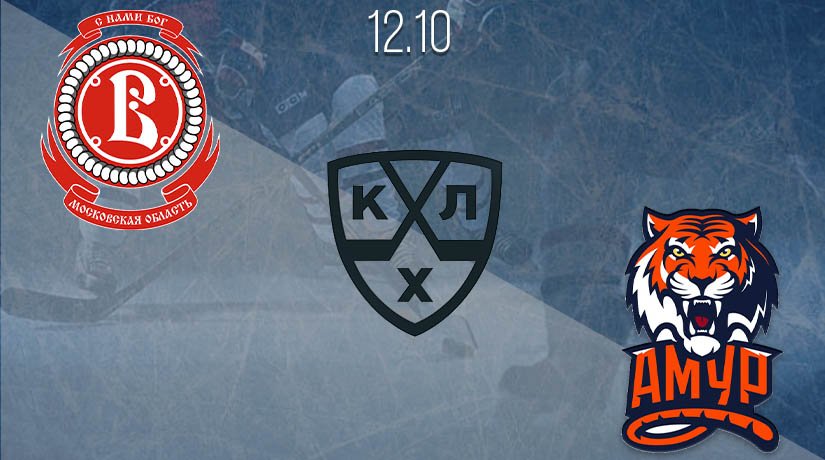 12th Oct 2020
KHL Prediction: Vityaz vs Amur on 12.10.2020
In an upcoming KHL match, Vityaz will host Amur Khabarovsk. Let's see what these teams have achieved so far and try to make an accurate prediction for the outcome of this match. 
Vityaz
Vityaz quite unexpectedly reached the top eight and will fight in the current draw for the playoffs, having 13 points to their name. After two victories, the Podolsk players slowed down slightly, having suffered a crushing defeat from the slow Yaroslavl Lokomotiv (0-5). The team also has a defeat from Kazan Ak Bars (2-3 SO) in an absolutely equal fight.
Amur
Amur was in tenth place, ahead of the relatively strong Barys and Red Star Kunlun. After a series of unsuccessful matches, the Khabarovsk team pulled themselves together and won two games in the regulation. First, they defeated Nizhny Novgorod Torpedo (2-1), and then the Cherepovets Severstal (3-1). It should be noted that Amur has lost seven out of eight away matches this season. Besides, the coaching staff sent Nikita Aleksandrov and Evgeny Kiselev to the farm club.
Vityaz – Amur prediction
We believe that in today's confrontation the Moscow Region team will be stronger. The hosts show a good play this season and can bring trouble to many members of the Kontinental Hockey League on their own ice. We think that the Khabarovsk team will not be able to resist, because they look quite dull on the road, and in general, they have far from the most skillful selection of players.